Data storage company SanDisk's quarterly revenue rises 2.5 percent | Reuters
Data storage products maker SanDisk Corp's ( SNDK.O ) quarterly revenue rose 2.5 percent, reversing a decline of four quarters, helped by strong sales of chips used in solid state drives and USB flash drives. The company's net income rose to $78.4 million, or 37 cents per share, in the first quarter ended April 3 from $39 million, or 17 cents per share, a year earlier. Total revenue for SanDisk, which is being bought by Western Digital Corp ( WDC.O ), rose to $1.37 billion from $1.33 billion
Data storage products maker SanDisk Corp's (SNDK.O) quarterly revenue rose 2.5 percent, reversing a decline of four quarters, helped by strong sales of chips used in solid state drives and USB flash drives.
The company's net income rose to $78.4 million, or 37 cents per share, in the first quarter ended April 3 from $39 million, or 17 cents per share, a year earlier.
Total revenue for SanDisk, which is being bought by Western Digital Corp (WDC.O), rose to $1.37 billion from $1.33 billion.
(Reporting by Kshitiz Goliya in Bengaluru; Editing by Kirti Pandey; Editing by Kirti Pandey)
This story has not been edited by Firstpost staff and is generated by auto-feed.
India
Instead of resorting to police action, it will be best if India resolves these tech issues through an effective legal framework and regulator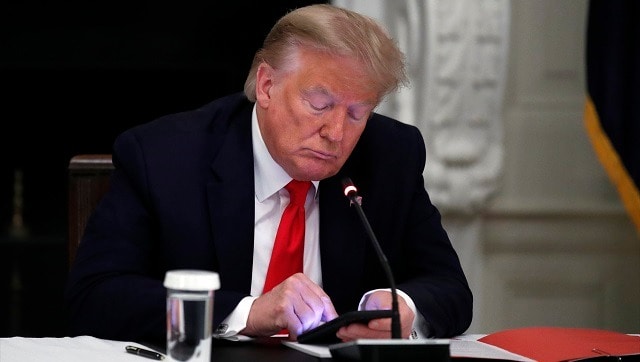 World
"At the end of this period, we will look to experts to assess whether the risk to public safety has receded," Nick Clegg, Facebook's vice president of global affairs, wrote in a blog post
India
The selection of candidates for CCI Recruitment 2021 will be on the basis of a written test and interview