Dalit man in Gujarat kills himself as protest over land rights widens | Reuters
By Rina Chandran MUMBAI (Thomson Reuters Foundation) - A Dalit man in Gujarat has killed himself in a fresh protest over land, as a campaign for land rights for the low-caste community widened across the country.Three Dalit men who had been protesting over a lack of land titles in Junagadh, had consumed poison earlier this week, a district official said. Parbat Parmar died in hospital, while the other two are in a stable condition.In the months since four Dalit youths were stripped and flogged by upper-caste Hindu men in Una, Gujarat, for allegedly skinning a dead cow, protests by Dalits for their rights including land have spread across the country.Parmar and other Dalits had been forced out of their village more than two decades ago for trying to cultivate grazing land, a move that was opposed by higher-caste villagers. They have since been demanding alternative land, local media reported
By Rina Chandran
MUMBAI (Thomson Reuters Foundation) - A Dalit man in Gujarat has killed himself in a fresh protest over land, as a campaign for land rights for the low-caste community widened across the country.Three Dalit men who had been protesting over a lack of land titles in Junagadh, had consumed poison earlier this week, a district official said. Parbat Parmar died in hospital, while the other two are in a stable condition.In the months since four Dalit youths were stripped and flogged by upper-caste Hindu men in Una, Gujarat, for allegedly skinning a dead cow, protests by Dalits for their rights including land have spread across the country.Parmar and other Dalits had been forced out of their village more than two decades ago for trying to cultivate grazing land, a move that was opposed by higher-caste villagers. They have since been demanding alternative land, local media reported.
"What happened is atrocious," said Paul Divaker, a founder of the National Campaign for Dalit Human Rights in New Delhi."It is unconscionable that the state has delayed allotting land to them for so many years, land that is legally due to them, and failing to protect them from harassment," he said.At least half of India's lower-caste population is landless. Landless Dalits are at the bottom of an age-old social hierarchy, making them vulnerable to discrimination and attacks by upper-caste Hindus, including recent ones by hardline "gau rakshak" vigilantes who regard cows as sacred.
Some Dalits in Junagadh district were allocated land in 1988, said R.G. Jadeja, another district official. Others had ancestral land that they cultivated, he said, adding that no allocations had been made since.The protest ended after officials said they would look into the demands for land, he said.
"We will find out who is eligible to receive land as per government rules, and allot at least 2 acres (0.81 hectare) per family by March 2017," he told the Thomson Reuters Foundation.Dalit protests that began in Gujarat after the Una incident have since spread elsewhere, with rights activist Jignesh Mevani kicking off a nationwide campaign earlier this month, calling for 5 acres of land for every landless Dalit family in India. (Reporting by Rina Chandran @rinachandran, Editing by Katie Nguyen. Please credit the Thomson Reuters Foundation, the charitable arm of Thomson Reuters, that covers humanitarian news, women's rights, trafficking, corruption and climate change. Visit news.trust.org to see more stories.)
This story has not been edited by Firstpost staff and is generated by auto-feed.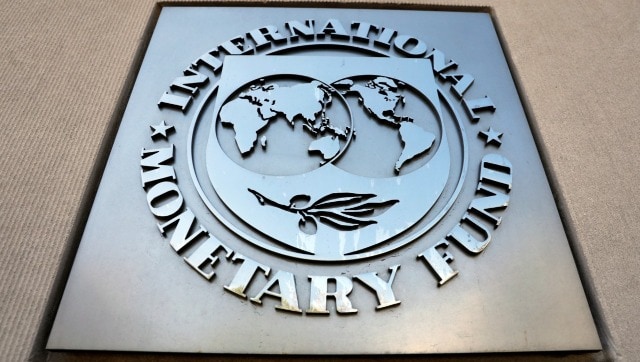 World
The IMF said the emergence of new COVID-19 variants has increased uncertainty, posing downside risks to the green shoots of the global economy which require urgent attention
India
Merchandise imports stood at $56.39 billion in September, an increase of 84.77 percent compared to the year-ago period.
Sports
The first complete edition of the women's version of cycling's iconic race starts on the day the 109th edition of the men's Tour ends.