China to step up uranium imports; plans to buy mines abroad
China's annual consumption of uranium will reach 20,000 tons by 2020, about one third of global output in 2009.
Beijing: China plans to import more uranium this year and is busy scouting to buy uranium mines abroad especially in Canada as it gears up to resume its nuclear power projects in a big way after a year-long halt to review security measures following Fukoshima nuclear disaster.
The prospect that nuclear projects will be started again this year is not the only reason behind China's prediction that it will import more uranium in 2012, state-run China Daily reported.
Another reason is the likelihood that "a few overseas mines will start production this year," it quoted Xiao Xinjian, industry expert at the Energy Research Institute, affiliated with the National Development and Reform
Commission, as saying.
China at present buys 95 percent of the uranium from Kazakhstan, Uzbekistan, Namibia and Australia. Canada has "agreed to cooperate" more uranium trade
during Canadian Prime Minster Stephen Harper's recent visit to China, it said.
China's Guangdong Nuclear Power Group Co has offered to buy 261.9 million shares from Kalahari Minerals Plc, global resource company owning uranium and gold reserves in Namibia.
The deal, which concerns 98 percent of the ownership of Kalahari Minerals, was approved in February.
China can produce 850 tons of uranium a year, an amount expected to increase to 2,500 tons in the future, Ux Consulting, a researcher on uranium said.
China imported 17,136 tons of uranium in 2010 which was three times the quantity of the previous year, according to the nation's customs agency.
According to the World Nuclear Association (WNA), China's annual consumption of uranium will reach 20,000 tons by 2020, about one third of global output in 2009.
According to last year estimates, China produces around 750 tons of uranium per year. The demand-supply gap of uranium is expected to exceed 10,000 tons by 2015 and reach nearly 30,000 tons by 2030, according to Yan Qiang, a researcher with Chinese Academy of Geological Sciences.
PTI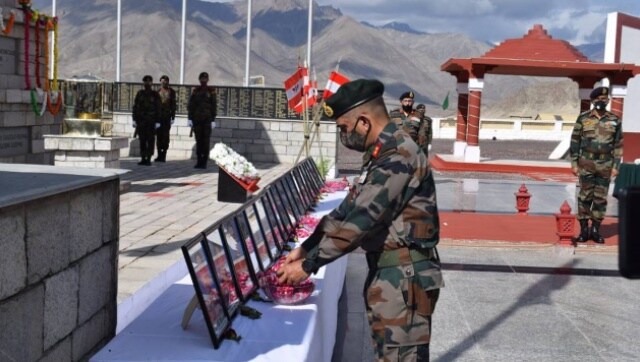 India
On the first anniversary of the deadly clashes, Chief of Army Staff Gen MM Naravane led the force in hailing the valour of the 20 soldiers who lost their lives in face of "unprecedented" Chinese aggression
World
What exactly motivated them to make the epic journey remains a mystery.
Sports
There have been calls for boycott of Chinese products after face-off between the armies of the two countries in eastern Ladakh last year.