China state firms' Q1 profits fall 13.8 percent | Reuters
BEIJING Profits at China's state-owned firms fell 13.8 percent in the first quarter from a year earlier, though the rate of decline eased slightly from the first two months of the year, the Ministry of Finance said on Tuesday. Total profits at state firms were 432.3 billion yuan ($66.56 billion) in the first quarter, while revenues fell 3 percent to 9.95 trillion yuan. Pharmaceutical and petrochemical companies saw relatively large profit increases, while profits at building materials, electronics and tobacco companies fell from a year earlier, the ministry said
BEIJING Profits at China's state-owned firms fell 13.8 percent in the first quarter from a year earlier, though the rate of decline eased slightly from the first two months of the year, the Ministry of Finance said on Tuesday.
Total profits at state firms were 432.3 billion yuan ($66.56 billion) in the first quarter, while revenues fell 3 percent to 9.95 trillion yuan.
Pharmaceutical and petrochemical companies saw relatively large profit increases, while profits at building materials, electronics and tobacco companies fell from a year earlier, the ministry said.
Coal, steel and nonferrous metals companies suffered losses.
The data does not include earnings from state-owned financial firms.
Profits at centrally-administered companies fell 13.2 percent in the first three months from a year earlier, while the earnings decline at local state firms narrowed significantly to 15.8 percent in the first quarter from a 40.9 percent plunge in the first two months of the year.
Growth in assets at state firms in the first quarter was unchanged from the January to February period at 15.6 percent, while liabilities increased at a rate of 18.1 percent, faster than the 17.9 percent increase in the first two months of the year.
China is in the midst of a push to restructure the state-owned sector of its economy, but progress has been slow and the firms continue to dominate many key industries.
China's economy grew at its slowest pace in seven years in the first quarter. However, indicators from the consumer, investment and factory sectors point to nascent signs the slowdown in the world's second-largest economy may be bottoming out.
($1 = 6.4945 Chinese yuan renminbi)
(Reporting by Elias Glenn; Editing by Kim Coghill)
This story has not been edited by Firstpost staff and is generated by auto-feed.
World
Biden also said the United States would be prepared to use force 'if necessary' but that military power must be a 'tool of last resort'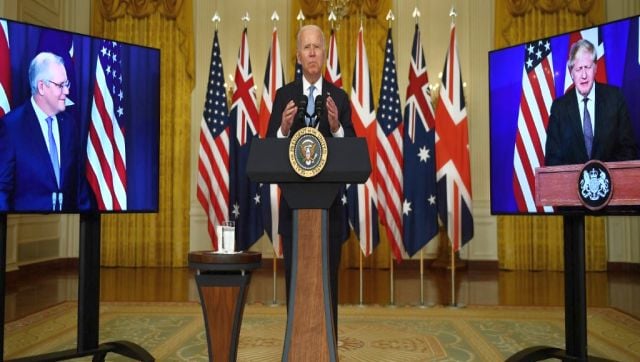 World
It is obvious that China's military aggressiveness, bullying of the nations in Indo-Pacific necessitated a response, and the 'historic' security alliance is aimed at mitigating the challenges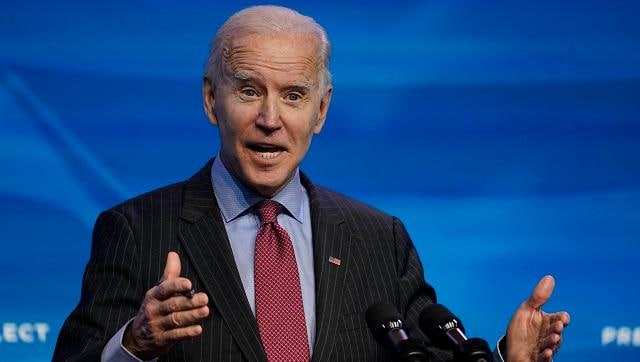 World
The new security alliance is likely to be seen as a provocative move by China, which has repeatedly lashed out at Joe Biden as he's sought to refocus US foreign policy on the Pacific