China defends Pakistan after mother-ship of terrorism comment | Reuters
BEIJING China sprang to long-time ally Pakistan's defence on Monday after Indian Prime Minister Narendra Modi branded Pakistan a 'mother-ship of terrorism' at a summit of BRICS nations.Modi's remarks to a meeting of leaders from BRICS - Brazil, Russia, India, China and South Africa - escalated his diplomatic drive to isolate Pakistan, which India accuses of sponsoring cross-border terrorism. Tensions between the nuclear-armed neighbours have been running high since a Sept
BEIJING China sprang to long-time ally Pakistan's defence on Monday after Indian Prime Minister Narendra Modi branded Pakistan a "mother-ship of terrorism" at a summit of BRICS nations.Modi's remarks to a meeting of leaders from BRICS - Brazil, Russia, India, China and South Africa - escalated his diplomatic drive to isolate Pakistan, which India accuses of sponsoring cross-border terrorism. Tensions between the nuclear-armed neighbours have been running high since a Sept. 18 attack on an army base in Kashmir, near the disputed frontier with Pakistan, killed 19 Indian soldiers in the worst such assault in 14 years.Chinese Foreign Ministry spokeswoman Hua Chunying, asked about Modi's comments, said China opposed all forms of terrorism and that the international community should increase counter-terrorism cooperation.
"We also oppose the linking of terrorism to any specific country, ethnicity or religion. This is China's consistent position," she told a daily news briefing in Beijing.
"Everyone knows that India and Pakistan are victims of terrorism. Pakistan has made huge efforts and great sacrifices in fighting terrorism. I think the international community should respect this," Hua added.China and Pakistan consider each other "all-weather friends" and have close diplomatic, economic and security ties.
(Reporting by Ben Blanchard; Editing by Nick Macfie)
This story has not been edited by Firstpost staff and is generated by auto-feed.
World
Pakistan, which shares a long border with Afghanistan, has a long and sometimes conflicted relationship with its neighbour that includes attempts to prevent terrorism there and, some say, also encouraging it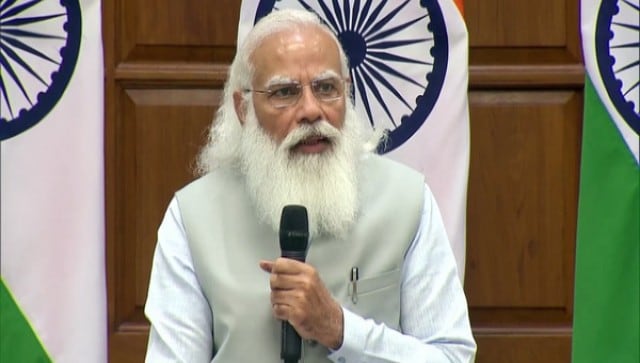 World
New strategic alignments and alliances are taking shape, even as old relationships suddenly seem to have regained their relevance
First Cricket News
Shamsi and Markram took three wickets each to help bowl out Sri Lanka for 103, a total the tourists chased down in 14.1 overs to take an unbeatable 2-0 lead in the three-match series in Colombo.