Cash is king: Asian investors look to coins for big returns
SINGAPORE (Reuters) - In a world of market volatility, rare coins might be worth their weight in gold - and maybe even more. While stocks have struggled to produce steady returns, coins are powering ahead and attracting attention from Asian investors
SINGAPORE (Reuters) - In a world of market volatility, rare coins might be worth their weight in gold - and maybe even more. While stocks have struggled to produce steady returns, coins are powering ahead and attracting attention from Asian investors.
A luxury investment index compiled by property consultant Knight Frank shows a 255 percent gain for coins over the last decade. The firm also rated coins as one of the least volatile investments compared with art, wine and gold.
"Stamps and coins have maintained their long-term growth trend and are now marketed as genuine investment asset classes," Knight Frank wrote in its Luxury Investment Index Q2 2013 report.
Sales of bullion coins in the United States hit a record in 2011 when 45.2 million ounces of coins were sold. Now, more people in Asia are taking up the "hobby of kings".
"Some of the best collectors and collections are in Singapore," said Peter Yeung, president of Panda America, which organised the 2013 Singapore International Coin Fair.
Nearly 10,000 people attended the fair in the wealthy Southeast Asian city-state this year, with the number of visitors growing steadily since the first event in 2011.
There are also more collectors stepping into coin shops like Monetarium in Singapore's business district.
Store owner Anthony Tan says collectors are now spending more, with the region's own coins proving increasingly popular.
Over the past two years Chinese and Indian coins have outperformed most others in the market, including U.S. ones.
"Chinese coins have gone up very much in terms of value and that's simply because there are more and more wealthy Chinese people. And the same can be said for Indian coins," said expert and collector P.C. Cheung, chairman of Mavin International, which provides coin consultancy services.
In China, the country's Gold Panda bullion coins are distributed by wholesaler China Gold Coin Incorporation through more than 100 retailers in 40 cities.
The coin industry in Asia still has a long road to maturity compared with the U.S. market, given that widespread collecting started only in the last 20 to 30 years.
"Usually, the best investors are those who start off as collectors," said Cheung, noting that a collector's interest in studying and understanding coins helps to avoid getting caught at the wrong end of the market.
For those looking to invest in coins, T.S. Sinnathuray, the director of Mavin International, has one piece of advice.
"Always go for quality," he said. "If you go for quality, what you have will appreciate in value."
For those who get lucky, one coin could be worth millions.
The U.S. 1880 "Coiled Hair Stella" gold $4 coin went for $2.5 million at auction this year, while in 2002 a legendary 1933 $20 "Double Eagle" gold coin sold for a record $7.6 million. (Editing by John O'Callaghan and Robert Birsel)
This story has not been edited by Firstpost staff and is generated by auto-feed.
science
NASA and some experts said China had behaved irresponsibly, as an uncontrolled re-entry of such a large object risked damage and casualties.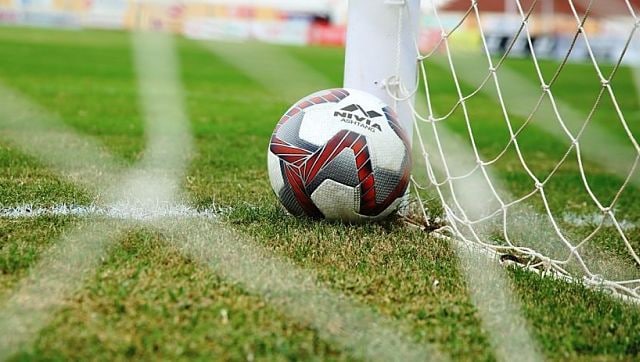 Sports
Widely shared footage of the game between the over-35 sides showed them strolling about and kicking the ball into their own nets unchallenged with the match locked at 2-2 towards the end.
World
China is getting old fast and Beijing is faced with the monumental challenge of how to provide for tens of millions of retirees. But this has also opened opportunities for those who are financially comfortable in their dotage and able to harness the commercial possibilities of technology.