Can one junk food meal increase your risk of heart disease?
Just one junk food meal can damage your arteries, raising the risk of heart attack, heart disease or stroke in later life, a new study has claimed.
London: Just one junk food meal can damage your arteries, raising the risk of heart attack, heart disease or stroke in later life, a new study led by an Indian-origin researcher has claimed.
A single portion of greasy hamburger and chips or fat-laden crisps and chocolate can be enough to raise the risk of cardiovascular disease or stroke later in life, found experts from the Montreal Heart Institute.
Researchers found that the key to staving off heart disease and other illnesses caused by clogged arteries is to switch to a Mediterranean-style diet, based on healthy foods like oily fish, fresh vegetables and olive oil, the Daily Express reported.
Dr Anil Nigam and colleagues compared the effects of junk food and a typical Mediterranean meal on the ability of arteries to dilate after a temporary five-minute blockage.
The study looked at 28 nonsmoking men, who ate a Mediterranean-type meal first and then a junk food-type meal one week later.
The Mediterranean meal was made up of salmon, almonds, and vegetables cooked in olive oil containing mono-and polyunsaturated fatty acids.
The junk food meal was a sandwich made of a sausage, an egg, and a slice of cheese, and three hash browns, composed mainly of dangerous saturated fat.
After the Mediterrean-style meal the men's arteries were found to dilate normally and maintain good blood flow.
However, after eating the junk food the arteries of the study participants dilated 24 per cent less than they did when in a fasting state.
"This research adds to the growing body of evidence that we would all be better off if we dumped the junk. A 'Mediterranean diet', which is low in saturated fats and rich in good fats, is much better for your heart than a trip to the takeaway," Natasha Stewart, senior cardiac nurse at the British Heart Foundation, said.
"Making simple changes to your diet, such as trying to eat two portions of oily fish a week and at least five portions of fruit and vegetables a day, and choosing healthier fats such as olive and rapeseed oil as well as nuts and seeds, can all help to keep your heart healthy,' Stewart added.
The study was presented at the Canadian Cardiovascular Congress.
PTI
India
The candidates will be selected on the basis of a written test, as well as the marks they have secured in their postgraduate degree and postgraduate diploma, according to the official notification
World
The next wave might not be so forgiving, WHO Regional Director for Africa Dr. Matshidiso Moeti said.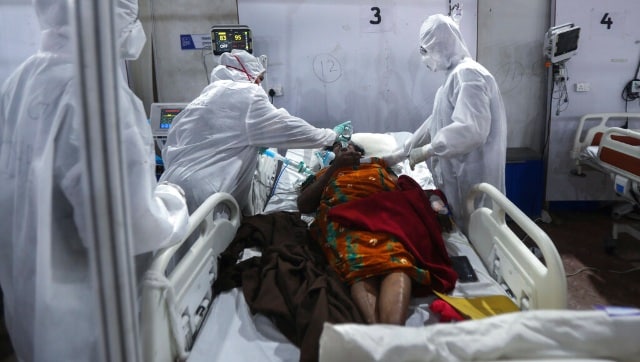 India
Individuals undertaking inter-state domestic travel, asymptomatic individuals in community setting, and people who stand discharged as per home isolation norms also need not be tested.