Washington: It's all about how you look and not how healthy you are when it comes to young people taking care of their bodies, according to a new study.
Researchers from the University of Missouri found that young people think more about calories when it comes to eating, instead of nutrition.
Suzanne Burgoyne and Maria Len-Rios studied how college-age women view their bodies and how they feel about media messages aimed at women.
Based on focus group research findings, they developed an interactive play about body image to encourage frank discussions about conflicting societal messages regarding weight, values and healthful choices.
"During our focus group conversations, we learned that young people don't think about nutrition when it comes to eating," Len-Rios, an associate professor of strategic communication said.
"They think more about calorie-counting, which isn't necessarily related to a balanced diet," Len-Rios added.
The focus groups included college-age women, college-age men and mothers of college-age women, who discussed how body image is associated with engaging in restrictive diets, irregular sleep patterns and over-exercising.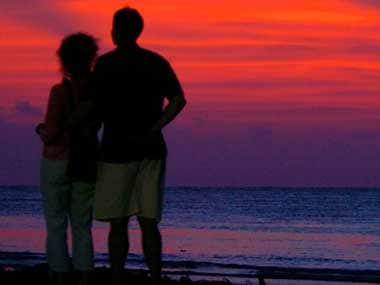 "We receive so many conflicting media messages from news reports and advertising about how we should eat, how we should live and how we should look," Len-Rios said in a statement.
"Some participants said they realise images of models are digitally enhanced, but it doesn't necessarily keep them from wanting to achieve these unattainable figures—this is because they see how society rewards women for 'looking good'," Len-Rios added.
The researchers also completed in-depth interviews with nutritional counsellors who said lack of time and unhealthy food environments can keep college-age students from getting good nutrition.
The study was presented earlier this month at the annual Association for Education in Journalism and Mass Communication Conference in Chicago.
PTI
Firstpost is now on WhatsApp. For the latest analysis, commentary and news updates, sign up for our WhatsApp services. Just go to Firstpost.com/Whatsapp and hit the Subscribe button.
Updated Date: Aug 14, 2012 12:49:06 IST