Britain probably starting mild recession, BoE to cut rates in November | Reuters
LONDON Britain's decision to quit the European Union has already begun tipping its economy into a mild recession, according to economists in a Reuters poll, most of whom said the Bank of England would chop interest rates again in November. Ahead of the June 23 Brexit vote, economists had predicted growth would continue close to the 0.6 percent achieved in the second quarter, but median forecasts in the latest Reuters poll showed the economy would contract 0.1 percent this quarter and next. If correct, that would meet the technical definition of recession LONDON Britain's decision to quit the European Union has already begun tipping its economy into a mild recession, according to economists in a Reuters poll, most of whom said the Bank of England would chop interest rates again in November.
Ahead of the June 23 Brexit vote, economists had predicted growth would continue close to the 0.6 percent achieved in the second quarter, but median forecasts in the latest Reuters poll showed the economy would contract 0.1 percent this quarter and next.
If correct, that would meet the technical definition of recession. Britain's economy would then return to only modest growth next year, the poll of nearly 60 economists taken this week found.
"The recession will largely be driven by sharp falls in business investment over the coming quarters," said Samuel Tombs at Pantheon Macroeconomics.
"Most firms will hold off investment until there is a bit more clarity over whether we are likely to remain in the single market ... and to see how much other firms are impacted by Brexit."
Britain's economy started to shrink in July, according to a forecast from the National Institute of Economic and Social Research on Tuesday, while last week's Markit/CIPS PMI surveys suggested it is contracting at the fastest rate since the 2008-09 financial crisis.
In its own survey, the BoE was not as starkly downbeat as the larger PMIs but said growth slowed across business services and consumer spending eased last month.
JUST ONE MORE CUT?
After surprising markets by doing nothing in July, the Bank earlier this month cut Bank Rate by 25 basis points to a record low of 0.25 percent. It also restarted its asset buying programme with a 60 billion pound top-up and announced two new stimulus schemes.
That unexpectedly aggressive stimulus package sent British gilt yields on one of their biggest forays into negative territory in their 300-year history on Wednesday.
With little room for more easing, the scope for further downside is limited. The poll concluded that for the time being at least, the Bank would not top up its now 435 billion pound quantitative easing programme.
Following the meeting, however, the Bank said most policymakers expected to trim the main interest rate even closer to zero later this year.
To give the economy one more shot in the arm, Bank Rate will be cut to just 0.1 percent at the November meeting, according to the poll median.
"With our forecast looking for an even weaker outturn than the BoE in H2, I suspect a rate cut is highly likely and I suspect that the effective lower bound is around 0.1 percent," said Peter Dixon at Commerzbank.
BoE Governor Mark Carney has dismissed negative interest rates, used by other central banks, as a policy option and 19 of 23 economists who answered an extra question said he was right to do so.
"You might argue that ruling out any policy option is unwise, and under normal circumstances it is, but my interpretation of Carney's message is that there are limits to what monetary policy can achieve and that the ball is in the government's court to take appropriate measures," Dixon said.
Finance minister Philip Hammond has said he will review government tax and spending policy in a budget update later this year. Some economists have urged him to launch a programme of debt-finance investment projects to support the economy.
Over two-thirds of the economists who answered an extra question said they expect significant fiscal stimulus from the government when it presents its Autumn Statement.
"Despite the fanfare, a 25 basis point rate cut and more QE can't be expected to have a huge macroeconomic impact," said Simon Wells at HSBC. "If the economy deteriorates further, fiscal policy may be a more effective quick fix."
(Polling by Sujith Pai and Purnita Deb; editing by John Stonestreet)
This story has not been edited by Firstpost staff and is generated by auto-feed.
India
Election to the 40-member Goa Assembly is due in February next year. The state is currently being ruled by the BJP, while the Congress sits in the opposition.
World
On a grassy stretch of a Tel Aviv beachfront, three drones flew above shiny high-rises this week, propellers buzzing as they lowered down onto landing pads.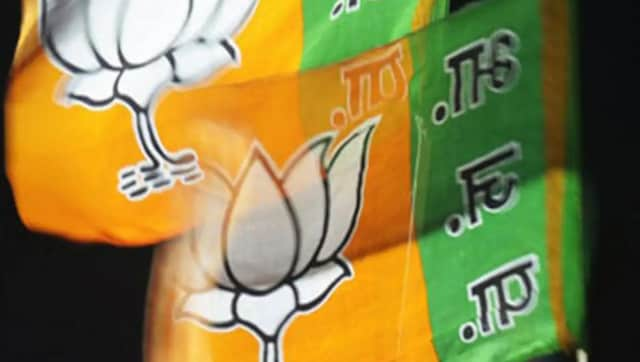 India
In the GMC, the BJP established its lead since the beginning of counting at 9 am, and eventually trumped its rivals Congress and the Aam Aadmi Party (AAP) by a huge margin.