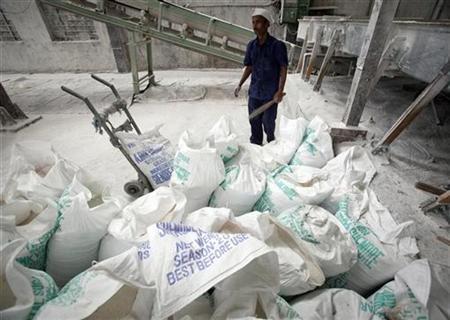 MUMBAI (Reuters) - Shares of sugar producers, including Shree Renuka Sugars Ltd (SRES.NS), surged on Friday after the government took steps to remove curbs on domestic sugar supplies.
India will no longer force mills to sell sugar to the government at a discount and will not limit the amount they can sell in the open market, Food Minister K.V. Thomas said on Thursday.
Shree Renuka shares end up 2.4 percent. Bajaj Hindusthan Ltd (BJHN.NS) gains 0.5 percent, while Balrampur Chini Mills Ltd (BACH.NS) rises 3.24 percent.
(Reporting by Rafael Nam; Editing by Bijoy Koyitty)
Updated Date: Apr 06, 2013 04:15 AM