Axis Bank net profit slumps as bad loans rise | Reuters
By Devidutta Tripathy | MUMBAI MUMBAI Axis Bank Ltd on Tuesday reported an 83 percent fall in second-quarter net profit after a sharp rise in bad loans, providing more evidence of how India's banks are struggling to cope with a $138 billion distressed loan burden.The banks' record stressed assets are mainly due to corporate loan defaults. State-controlled banks account for the bulk of the troubled loans, while among the private sector banks, ICICI Bank and Axis Bank account for the biggest chunk.Axis Bank said its bad loans jumped to 4.17 percent of total loans as of end-September from 2.54 percent in June. About 72.87 billion rupees of loans from the bank's previously announced 'watch list' of troubled loans turned non-performing in the second quarter, finance chief Jairam Sridharan told a media conference call on Tuesday.The bank will raise provisions in the second half of the fiscal year, keeping credit costs high for the fiscal year to March, he said
By Devidutta Tripathy
| MUMBAI
MUMBAI Axis Bank Ltd on Tuesday reported an 83 percent fall in second-quarter net profit after a sharp rise in bad loans, providing more evidence of how India's banks are struggling to cope with a $138 billion distressed loan burden.The banks' record stressed assets are mainly due to corporate loan defaults. State-controlled banks account for the bulk of the troubled loans, while among the private sector banks, ICICI Bank and Axis Bank account for the biggest chunk.Axis Bank said its bad loans jumped to 4.17 percent of total loans as of end-September from 2.54 percent in June. About 72.87 billion rupees of loans from the bank's previously announced "watch list" of troubled loans turned non-performing in the second quarter, finance chief Jairam Sridharan told a media conference call on Tuesday.The bank will raise provisions in the second half of the fiscal year, keeping credit costs high for the fiscal year to March, he said. But he saw the current year as the "likely peak" for bad assets. The bank still has 137.89 billion rupees worth of loans in the "watch list".Axis, the country's third-biggest private sector bank by assets, also forecast its full-year credit costs to be roughly around 305 basis points recorded in the first half on an annualised basis. That would be more than double its previous guidance of 125-150 basis points.
Its net profit was 3.19 billion rupees ($47.7 million) for the three months to Sept. 30, missing analysts' estimate of 16.61 billion rupees.By comparison, Axis' bigger rival HDFC Bank Ltd, which is more focused towards retail clients, said second-quarter profit rose by about a fifth to 34.55 billion rupees, marginally ahead of analysts' estimates. Its bad-loan ratio narrowed from the previous quarter.
Kotak Mahindra Bank, the fourth-biggest private sector bank by assets, said second-quarter net profit rose 43 percent from a year ago to 8.13 billion rupees. Its gross bad-loan ratio narrowed to 2.49 percent at end-September, from 2.5 percent at end-June.Federal Bank, a smaller private sector lender, reported a stronger-than-expected 25 percent rise in second-quarter net profit to 2.01 billion rupees, sending its shares up more than 8 percent.IDFC Bank Ltd , one of the two newest banks in India that started operations last year, reported a jump in second-quarter net profit to 3.88 billion rupees.
IDBI Bank Ltd, a state-run lender that also reported on Tuesday, saw its second-quarter net profit falling 54 percent as its bad loans rose. ($1 = 66.8281 rupees) (Reporting by Devidutta Tripathy; Editing by Kenneth Maxwell and Jane Merriman)
This story has not been edited by Firstpost staff and is generated by auto-feed.
India
Merchandise imports stood at $56.39 billion in September, an increase of 84.77 percent compared to the year-ago period.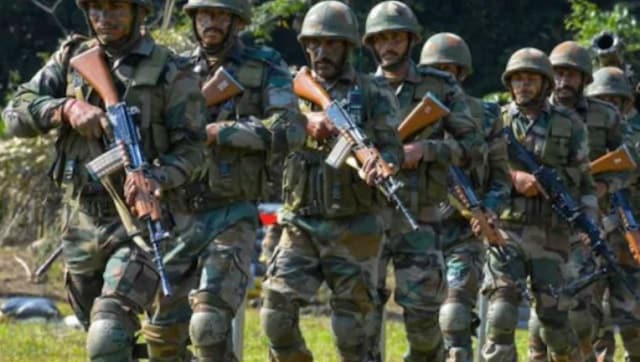 India
There is nothing in the situation that India has not faced before and overcome with resolve and Pakistan's desperation will soon convert into more frustration
World
On a grassy stretch of a Tel Aviv beachfront, three drones flew above shiny high-rises this week, propellers buzzing as they lowered down onto landing pads.