At Mosul waterfalls, Iraqis savour small joys of post-Islamic State life | Reuters
By Ahmed Aboulenein | MOSUL, Iraq MOSUL, Iraq Crowds of Iraqis flocked to the waterfalls of eastern Mosul on Friday to savour simple freedoms like dancing or wearing colourful clothes that were strictly banned during almost three years of Islamic State rule. Music blasted from tall speakers mounted on pickup trucks and mini-vans
By Ahmed Aboulenein
| MOSUL, Iraq
MOSUL, Iraq Crowds of Iraqis flocked to the waterfalls of eastern Mosul on Friday to savour simple freedoms like dancing or wearing colourful clothes that were strictly banned during almost three years of Islamic State rule. Music blasted from tall speakers mounted on pickup trucks and mini-vans. Children splashed in the water in the city's Shallalat (Waterfalls) district or rode bikes, horses and donkeys in the surrounding park.It was like a mass picnic, with about 2,000 people out enjoying the sunshine, while fighting between U.S.-backed forces and Islamist militants raged only 20 kilometres (12.4 miles) away in the part of Mosul west of the Tigris River."We were besieged. We are happy now - families can now go out. Everyone would stay home before," said Moaayad Ahmed, who was out with his wife and daughter at the park along a tributary to the Tigris north of the city."They would ask about negative, irrelevant things," he added, referring to Islamic State, which took over Mosul in 2014 and was driven out of eastern Mosul in January.The Sunni Muslim militants enforced a strict interpretation of Islam during their reign which included forcing men to grow long beards and women to cover their faces. Anyone breaking the rules would be severely punished.
That atmosphere was gone on Friday as women ululated with joy, all wearing bright colours rather than the black dress enforced by Islamic State fighters. Beer and whiskey bottles lay on the ground."Everything is great now. We could not do this under Islamic State. Back then, everything was forbidden. They would ask the men about their beard length and the women about face veils. Now everyone is happy," said Mohammed Abu Qassem."We would come and they wouldn't let us picnic. They would say cover your face. This is banned, this is haram, this is halal," he said, using the words for forbidden and allowed.
Sporting a pink headscarf, his wife Umm Qassem chimed in: "They were harassing us - about men's pants length, beards and face veils." "And whipping ...," her young son interjected. "We are in heaven now. We were in hell under Islamic State," she went on.
Even at the waterfall park, signs of war were not far away. There were burned out cars along the road leading into the area. Iraqi soldiers manned checkpoints at a bridge leading to the park and patrolled the area to ensure the safety of day-trippers who snapped photos with selfie sticks, smoked hookahs and queued to buy shawarma and Moroccan chicken."We are very happy we got rid of Islamic State. For three years, we were destroyed, we could not wear stylish clothes," said Muthana Irshad, who had grown his hair long and donned a gold chain dangling a dollar sign "They destroyed youths and families. They killed two of my brothers," he said, before going back to dance with his friends again. (Editing by Tom Heneghan)
This story has not been edited by Firstpost staff and is generated by auto-feed.
World
The incident occurred in Dasu area of Upper Kohistan district of Khyber Pakhtunkhwa province where Chinese engineers and construction workers are helping Pakistan build a dam which is part of CPEC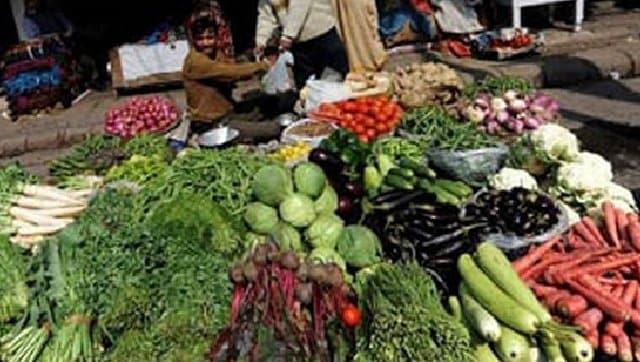 Business
Inflation in fuel and power basket eased to 32.83 percent during June, against 37.61 percent in May
India
The Pulitzer prize winner, who was in Kandahar covering operations against Taliban, was killed when he was riding along with the Afghan Special Forces