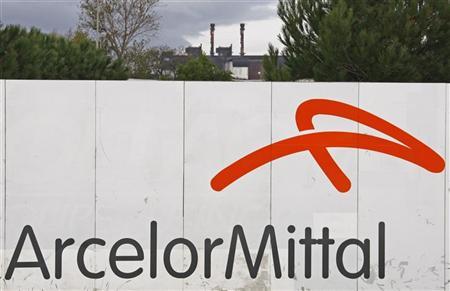 BRUSSELS (Reuters) - ArcelorMittal(ISPA.AS), the world's largest steelmaker, will issue $3.5 billion issue of shares and convertible notes to sharply reduce a heavy debt level that has led to a cut in its credit rating to junk status.
The company said in a statement on Wednesday that the equity and debt issue, the exact make-up of which had yet to be determined, would help to reduce its net debt to about $17 billion by the end of June, from an expected $22 billion at the end of 2012.
ArcelorMittal shares, barely changed before the announcement, fell 5.0 percent to 12.74 euros by 1259 GMT, making them the weakest in the FTSEurofirst 300 index of leading European stocks.
Chairman and Chief Executive Lakshmi Mittal said the new issue, along with asset disposals, a planned reduction in dividends and cost-savings would bring forward the achievement of a medium-term debt target of $15 billion.
The Mittal family intends to pump $600 million into the new shares and notes.
The mandatory convertible subordinated notes would have a maturity of three years and pay a coupon in the range of 5.875 to 6.375 percent.
(Reporting by Philip Blenkinsop; editing by Rex Merrifield)
Updated Date: Jan 10, 2013 01:31 AM