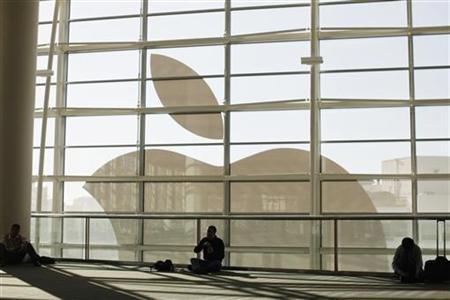 SAN FRANCISCO (Reuters) - Apple Inc (AAPL.O) reported a rare miss in quarterly revenue that fell short of Wall Street's estimates on lower than expected sales of its flagship iPhones, sending its shares down 5 percent.
Apple sold 26 million iPhones during the quarter compared to an expected 28 million to 29 million as buyers held off ahead of the latest version of the smartphone, which will be released in the fall.
By contrast, the company sold 35.1 million iPhones in the March quarter.
The most valuable U.S. technology company said fiscal third-quarter revenue rose to $35 billion, much lower than the average analyst estimate of $37.22 billion, according to Thomson Reuters I/B/E/S.
Gross margin for the quarter was 42.8 percent, also lower than the expected 43.68 percent.
Few were expecting Apple to deliver a blowout quarter as they remembered that chatter over the launch of a new iPhone last year caused Apple to miss quarterly expectations in the fall - the first time in years. The economic slowdown in Europe and China also made many investors nervous.
(Reporting By Poornima Gupta; Editing by Bernard Orr)
Updated Date: Jul 25, 2012 02:45 AM