Amid job shuffle talk, EU's Juncker denies threat to quit | Reuters
BRUSSELS European Commission President Jean-Claude Juncker will not step down, a spokesman said on Monday, after a German magazine raised the possibility amid mounting speculation about senior jobs in Brussels and Berlin.'The president is not going to resign,' a Commission spokesman told a news briefing when questioned about the report in Der Spiegel that Juncker had threatened to quit if European Parliament President Martin Schulz has to give up his post.The spokesman declined further comment on words attributed to Juncker, a center-right former premier of Luxembourg who has formed a close alliance with Schulz, a German Social Democrat.Both have been pushing for Schulz to have a third 30-month term as speaker in January, despite opposition from the center-right in the EU legislature who want to hold him to a previous deal that he make way for a conservative.Adding to the intrigue, Schulz is also seen in line for high-profile positions at home, as foreign minister since this month's nomination of Frank-Walter Steinmeier as German head of state. Schulz may also be the SPD's candidate to challenge conservative Chancellor Angela Merkel in September. Others have also questioned whether Schulz should go at a time of turbulence for the Union since Britain's vote to leave.It would leave all three main EU institutions led by the center-right and could see pressure on European Council President Donald Tusk, who will chair negotiations on BrexitTusk's first 30-month term expires at the end of May BRUSSELS European Commission President Jean-Claude Juncker will not step down, a spokesman said on Monday, after a German magazine raised the possibility amid mounting speculation about senior jobs in Brussels and Berlin."The president is not going to resign," a Commission spokesman told a news briefing when questioned about the report in Der Spiegel that Juncker had threatened to quit if European Parliament President Martin Schulz has to give up his post.The spokesman declined further comment on words attributed to Juncker, a center-right former premier of Luxembourg who has formed a close alliance with Schulz, a German Social Democrat.Both have been pushing for Schulz to have a third 30-month term as speaker in January, despite opposition from the center-right in the EU legislature who want to hold him to a previous deal that he make way for a conservative.Adding to the intrigue, Schulz is also seen in line for high-profile positions at home, as foreign minister since this month's nomination of Frank-Walter Steinmeier as German head of state. Schulz may also be the SPD's candidate to challenge conservative Chancellor Angela Merkel in September.
Others have also questioned whether Schulz should go at a time of turbulence for the Union since Britain's vote to leave.It would leave all three main EU institutions led by the center-right and could see pressure on European Council President Donald Tusk, who will chair negotiations on BrexitTusk's first 30-month term expires at the end of May. Juncker has a five-year term that runs until October 2019.
The center-right and center-left in the legislature formed an effective grand coalition after Juncker defeated Schulz in 2014 to be parliament's choice to run the executive Commission.Since then, Juncker and Schulz have formed a close partnership, notably in confronting a strengthening challenge from eurosceptics.
The center-right European People's Party (EPP) wants the center-left Socialists and Democrats (S&D) to honor the promise that Schulz step down. Last week, the EPP re-elected its German leader, Manfred Weber, as head of the group in the Parliament. Weber, from Merkel's allied CSU party in Bavaria, has not ruled out seeking Schulz's post himself. The EPP is expected to choose in December its candidate for the position. (Reporting by Alastair Macdonald; Editing by Tom Heneghan)
This story has not been edited by Firstpost staff and is generated by auto-feed.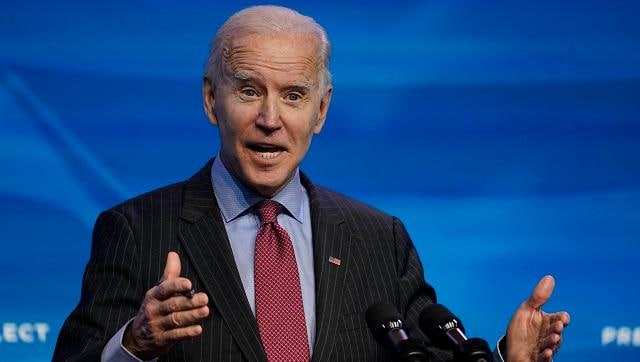 World
In a letter to Biden, Senators Mark Warner of the Democratic Party and John Cornyn of the Republican Party urged the president to grant a national interest waiver to India as provided under CAATSA as this is in America's national security interest
Sports
"The aim is not simply to get medals, it will be to put sport at the heart of the nation," Macron said, as he visited Olympic building sites and existing sports facilities in northern Paris.
Sports
At 3hr 45min it was the longest best-of-three match this year, the ATP said, eclipsing the 3hr 38min played by Rafael Nadal and Stefanos Tsitsipas in the Barcelona final in April.