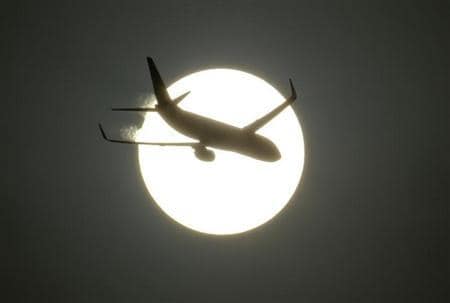 SINGAPORE (Reuters) - Airbus is sticking to upbeat forecasts for aircraft demand in India in the face of financial woes creeping across its airline sector, the European planemaker's sales chief said on Monday.
"I think that you'll still see a lot of growth. Will there be occasional hiccups along the way? Probably. In any rapidly growing market, you'll have some problems," John Leahy told reporters in Singapore.
The Indian aviation industry lost a combined $2 billion last year and all but unlisted IndiGo - an Airbus customer - lost money, complaining of high taxes on jet fuel, expensive airports and subsidies to state carrier Air India.
Another Airbus customer, Kingfisher Airlines (KING.NS), plunged further into difficulty on Monday when the Indian government announced plans to scrap its domestic slots and international flying rights.
Kingfisher, controlled by liquor baron Vijay Mallya and once India's second-biggest carrier, has not flown since October 2012 after operations were halted due to a cash crunch.
"Whenever a market is growing rapidly with new entrants, you have a risk of some people stumbling and others will move ahead," Leahy said.
"The Indian market has been a two-edged sword....The highest fuel cost anywhere in the world is in India. That of course puts a dampener on traffic," he told reporters.
"It needs more infrastructure support from the government and it needs the government to let the open market work and not try to keep propping up their national carrier with billions of rupees in terms of support."
Leahy was speaking as Airbus reaffirmed forecasts that Asia-Pacific airlines would need 9,870 new passenger and cargo aircraft valued at US$1.6 trillion over the next 20 years.
About a tenth of those aircraft are earmarked for India, buoyed by a rising middle class and anticipated economic growth.
According to Airbus, India's domestic market will show the largest growth of any significant market in the next two decades, with traffic rising by a compound annual growth rate of 9.9 percent.
The country is expected to make up 2.9 percent of global traffic by 2031.
Separately, Irish leasing company Avolon said about 40 percent of the airplanes on order from Airbus and its U.S. rival Boeing (BA.N) are destined for Asia, which is set to dominate aviation transport growth in coming years. (Reporting by Anshuman Daga; Writing by Tim Hepher, editing by William Hardy)
Updated Date: Feb 26, 2013 00:15 AM