AirAsia India investigating former staff for financial irregularities | Reuters
NEW DELHI AirAsia India is investigating certain former employees over irregular personal expense claims, the aviation joint venture of Tata Sons and Malaysian airline AirAsia Bhd said in a statement on Monday.The announcement follows a letter sent last week by the ousted chairman of Tata Sons, which owns 49 percent of AirAsia India, in which Cyrus Mistry said board members were aware of 'ethical concerns' with respect to certain transactions. He said a forensic investigation had found 'fraudulent transactions' of 220 million rupees ($3.29 million) involving 'non-existent parties'
NEW DELHI AirAsia India is investigating certain former employees over irregular personal expense claims, the aviation joint venture of Tata Sons and Malaysian airline AirAsia Bhd said in a statement on Monday.The announcement follows a letter sent last week by the ousted chairman of Tata Sons, which owns 49 percent of AirAsia India, in which Cyrus Mistry said board members were aware of "ethical concerns" with respect to certain transactions. He said a forensic investigation had found "fraudulent transactions" of 220 million rupees ($3.29 million) involving "non-existent parties".
That letter prepared the ground for a "probe into the allegation of mismanagement of funds," said an official at the India's financial crime fighting agency Enforcement Directorate.AirAsia India said that together with parent AirAsia and Tata Sons, it would investigate allegations of impropriety and misappropriation.
"The three entities do not approve of any unethical practices and will take very stern action against the perpetrators at all levels of the organisation," the company said.
(Reporting by Nidhi Verma and Aditi Shah, editing by Louise Heavens)
This story has not been edited by Firstpost staff and is generated by auto-feed.
Business
The projections for 2021-22 fiscal compares to a contraction of 7.3 percent recorded in the last financial year and a four percent growth in 2019-20
India
The killings have spread panic among non-local labourers, at the time when most of them would work in apple orchards and as construction workers in the Valley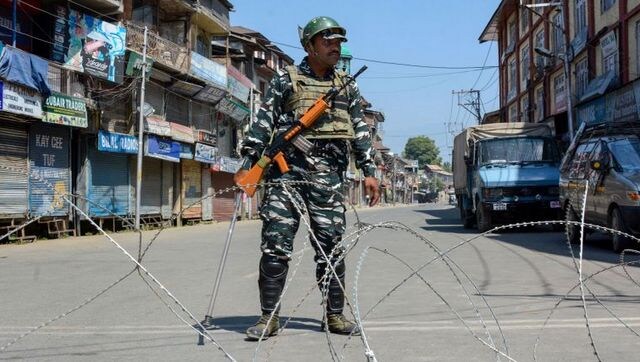 India
The de jure Islamic state created on the soil of India through Article 370 got dismantled, but the de facto Islamic state continues to hold fort.