Afghanistan sees Taliban leader as rigid conservative uninterested in peace | Reuters
KABUL The Afghan government is looking warily at the conservative religious scholar who has assumed leadership of the Taliban, seeing in him a rigid proponent of hardline orthodoxy who is unlikely to favour peace talks, officials said. A day after the Afghan Taliban announced that Haibadullah Akhundzada would take over after Mullah Akhtar Mansour was killed in a U.S
KABUL The Afghan government is looking warily at the conservative religious scholar who has assumed leadership of the Taliban, seeing in him a rigid proponent of hardline orthodoxy who is unlikely to favour peace talks, officials said.
A day after the Afghan Taliban announced that Haibadullah Akhundzada would take over after Mullah Akhtar Mansour was killed in a U.S. drone strike in Pakistan, officials on Thursday were trying to form a picture of a leader best known for relentlessly applying strict sharia, or Islamic law.
In his former role as one of the Taliban insurgency's senior judges, he was responsible for issuing a series of death sentences against opponents of Mansour, according to General Abdul Razeq, police chief of Akhundzada's home city of Kandahar.
Officials said he appeared to favour a return to the austere and often harsh Islamic rule in Afghanistan before the Taliban were ousted by U.S.-led forces in 2001, something that would be unacceptable to the Afghan government and its Western backers.
"He is a simple religious cleric," said Haji Agha Lalai, an adviser to President Ashraf Ghani, who added that Akhundzada would rely heavily on his deputy Sirajuddin Haqqani, leader of the feared Haqqani network, for battlefield decisions.
For the moment, the Afghan government and its NATO allies do not see any letup in the fighting, and are bracing for likely bomb attacks as Akhundzada consolidates his position and demonstrates his determination to fight.
"It's all speculation at the moment as to where he will go," said Brigadier General Charles Cleveland, spokesman for NATO's Resolute Support mission.
"In the short term, though, we don't expect to see any significant changes on the battlefield," he told reporters.
Taliban officials present at the meeting where Akhundzada was made leader said his appointment was largely because he was perceived as a unifying figure who could heal the rifts that emerged during Mansour's brief tenure.
But Lalai said he did not appear to have the kind of political skills needed to change the strategic direction of the Taliban, which has ruled out joining peace talks, even if he wanted to.
"People in the Taliban only respect him because he is a pious man," he said. "We don't see any hope that he would agree (to) or ... convince the Taliban to accept a peace deal."
CONSERVATIVE
Akhundzada, from a deeply religious family in the Panjwai district of Kandahar province, also attracted harsh criticism from factional rivals within the Taliban, who previously opposed Mansour.
"He is a very conservative, narrow-minded, inefficient kind of person who will never be able to unite the Taliban or gather support," said Mullah Abdul Manan Niazi, the deputy and spokesman of Mullah Mohammad Rasool, leader of the most prominent anti-Mansour faction in the Taliban.
He said Akhundzada was responsible for the execution of several senior Taliban commanders.
"His fatwa was to execute whoever rejected Mullah Mansour as a leader," he said.
Pakistan, which has faced fresh accusations of harbouring the Taliban after Mansour's death on its soil, said the drone strike had undermined the so-called quadrilateral peace process involving Pakistan, Afghanistan, the United States and China.
But foreign policy chief Sartaj Aziz, who said the United States informed Chief of Army Staff General Raheel Sharif of the strike against Mansour three-and-a-half hours before Prime Minister Nawaz Sharif, said contacts would resume.
"As the new (Taliban) leadership settles down, the four members will make their own contacts and then there will be a collective assessment of how to move this process forward."
(Additional reporting by Said Sarwar Amani in Kandahar, James Mackenzie in Kabul and Asad Hashim in Islamabad; Editing by Mike Collett-White)
This story has not been edited by Firstpost staff and is generated by auto-feed.
India
The Pulitzer prize winner, who was in Kandahar covering operations against Taliban, was killed when he was riding along with the Afghan Special Forces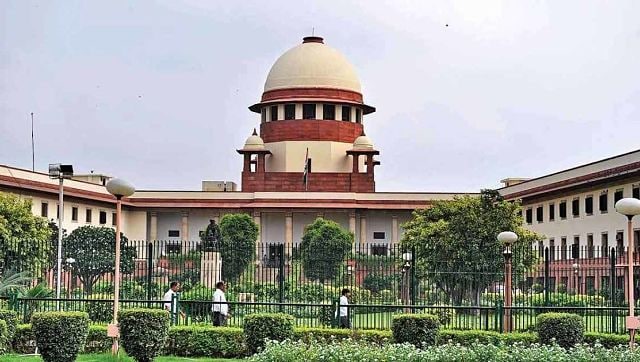 India
A plea by Leichombam Erendro's father alleged that Erendro was detained under the NSA solely to punish him for criticising BJP leaders purportedly advocating cow dung and cow urine as cures for COVID-19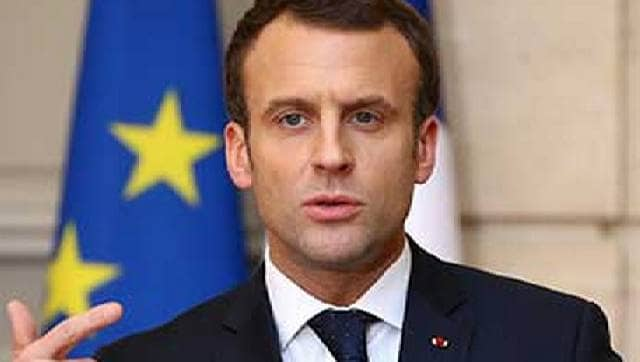 World
Amnesty International also released a forensic analysis of the alleged targeting that showed Amazon Web Services was hosting NSO infrastructure