Afghanistan blast outside mosque kills 14, wounds 24 in minority attack | Reuters
MAZAR-I-SHARIF, Afghanistan A bomb blast outside a mosque in Afghanistan on Wednesday killed at least 14 people and wounded 24 among a gathering of worshippers, the second attack targeting the country's Shi'ite minority in less than 24 hours, an official said.The devotees had congregated to mark Ashura, one of the holiest days for Shi'ite Muslims, at the mosque, about 20 km (12 miles) from Mazar-i-Sharif, the capital of Afghanistan's northern Balkh province.The mosque was targeted in the explosion, said Moneer Ahmad Farhad, a spokesman for the provincial governor. There was no immediate claim of responsibility
MAZAR-I-SHARIF, Afghanistan A bomb blast outside a mosque in Afghanistan on Wednesday killed at least 14 people and wounded 24 among a gathering of worshippers, the second attack targeting the country's Shi'ite minority in less than 24 hours, an official said.The devotees had congregated to mark Ashura, one of the holiest days for Shi'ite Muslims, at the mosque, about 20 km (12 miles) from Mazar-i-Sharif, the capital of Afghanistan's northern Balkh province.The mosque was targeted in the explosion, said Moneer Ahmad Farhad, a spokesman for the provincial governor. There was no immediate claim of responsibility.
On Tuesday night a gunman killed at least 18 people and wounded 50 at an Ashura gathering at a mosque in the capital, Kabul, according to United Nations estimates.
That attack was claimed by Islamic State, which also claimed responsibility for an attack on a mostly Shi'ite street demonstration in July that killed 84 people.
(Reporting by Matin Sahak Writing by Josh Smith; Editing by Clarence Fernandez)
This story has not been edited by Firstpost staff and is generated by auto-feed.
World
Powell was fully vaccinated and was being treated at Walter Reed National Military Medical Center, his family said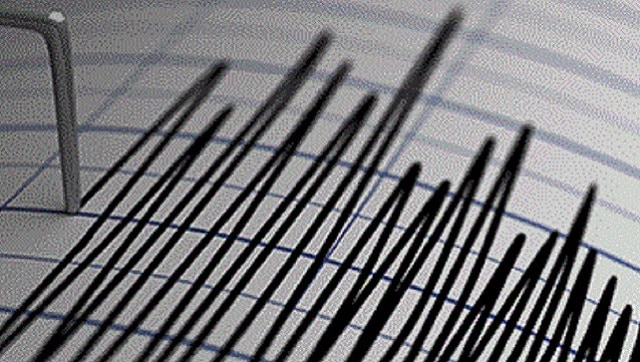 World
The US Geological Survey says the first quake struck about 17 miles south of Naalehu and the second earthquake struck about 20 minutes later in the same area
World
The driver who was involved in this incident was later issued a citation for failing to maintain proper control of his vehicle. Both the officers will return to their regular duty very soon.