Action on banknotes provides a boon to struggling Indian lenders | Reuters
By Devidutta Tripathy and Swati Bhat | MUMBAI MUMBAI India's withdrawal of larger banknotes from circulation is sparking a surge in cash deposits and raising hopes the added liquidity will allow banks to lower lending rates more aggressively.Lower lending rates have long been seen as a needed boost to India's economy, which grew at a 15-month low in the April-June quarter, in part due to a dearth of corporate investment.Tuesday's withdrawal of 500- and 1,000-rupee bills, aimed at curbing corruption and counterfeit currency, has sparked long lines of people looking to exchange their worthless bills.State Bank of India (SBI), India's largest lender by assets, said on Friday it had already received 180 billion rupees ($2.68 billion) in savings and current account deposits since Prime Minister Narendra Modi announced the measure.Economists at SBI estimate banks will receive an influx of 5.07 trillion rupees in cash, of which 10 percent is likely to be left at lenders. That type of influx could allow banks to lower their deposit rates, and in turn, their lending rates - providing a vital deployment of credit.'What I do in a month, I've done in a day,' said SBI Chairman Arundhati Bhattacharya, regarding the influx of low-cost deposits By Devidutta Tripathy and Swati Bhat
| MUMBAI
MUMBAI India's withdrawal of larger banknotes from circulation is sparking a surge in cash deposits and raising hopes the added liquidity will allow banks to lower lending rates more aggressively.Lower lending rates have long been seen as a needed boost to India's economy, which grew at a 15-month low in the April-June quarter, in part due to a dearth of corporate investment.Tuesday's withdrawal of 500- and 1,000-rupee bills, aimed at curbing corruption and counterfeit currency, has sparked long lines of people looking to exchange their worthless bills.State Bank of India (SBI), India's largest lender by assets, said on Friday it had already received 180 billion rupees ($2.68 billion) in savings and current account deposits since Prime Minister Narendra Modi announced the measure.Economists at SBI estimate banks will receive an influx of 5.07 trillion rupees in cash, of which 10 percent is likely to be left at lenders. That type of influx could allow banks to lower their deposit rates, and in turn, their lending rates - providing a vital deployment of credit."What I do in a month, I've done in a day," said SBI Chairman Arundhati Bhattacharya, regarding the influx of low-cost deposits.
"Surely the cost of funds is something that is going to ease," she said, adding the bank believed that would result in a fall in lending rates.Banking shares have surged, with SBI up 11.3 percent in the two days after the announcement, although it fell 3 percent on Friday.Much will depend on how many deposits end up actually coming in, but there is room for hope.
Unlike their western counterparts, deposits account for the majority of Indian bank funds, with total deposits of 99.63 trillion rupees ($1.5 trillion) as of Oct. 14, according to central bank data.RBI officials have long expressed frustration that banks are lowering their lending rates too slowly, even after the central bank moved to cut interest rates by 175 basis points since early 2015 and injected liquidity more aggressively.By contrast, lending rates have come down by an average of just over 100 basis points during that period.
R.K. Takkar, chief executive of state-run UCO Bank, said lower lending rates were just a matter of time. Under the so-called marginal cost of funds based lending rate (MCLR) rules passed by the RBI this year, lenders must more quickly reflect changes in deposit rates in their lending rates. "All the banks are reviewing MCLR every month. Once my cost of funds go down, deposit rates are reduced, MCLR will also go down. That's in-built in the system." ($1 = 67.2 rupees) (Additional reporting by Abhirup Roy; Writing by Rafael Nam; Editing by Nick Macfie)
This story has not been edited by Firstpost staff and is generated by auto-feed.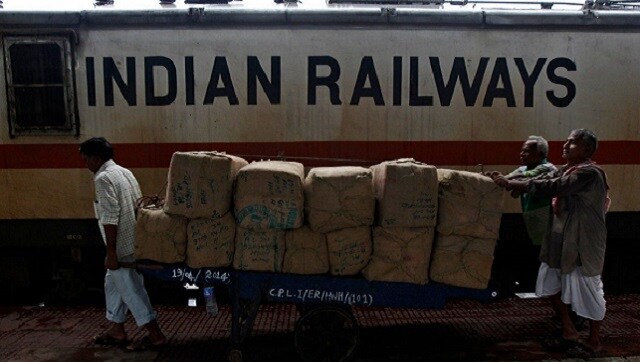 India
According to an official notice, the recruitment process has begun for several vacancies including Painter, AC Mechanic, Electrician, Welder, Machinist, Fitter and Turne
India
He said a brainstorming exercise by space scientists and government officials in 2015-16 helped them understand where space technology could be used.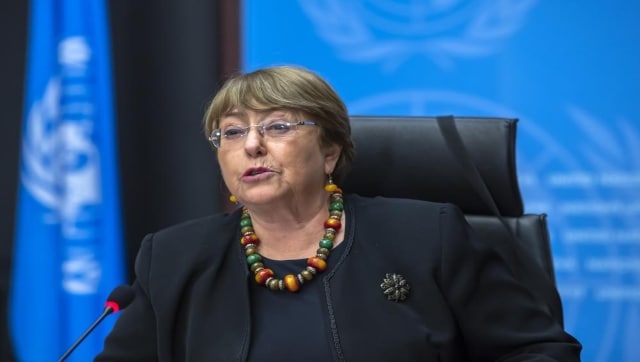 World
AI-based technologies can be a force for good but they can also 'have negative, even catastrophic effects' Michelle Bachelet, the UN High Commissioner for Human Rights, said in a statement