1MDB says some of its bonds are in default after missed payment | Reuters
HONG KONG State investors 1Malaysia Development Bhd (1MDB) said on Tuesday it has not made a $50.3 million interest payment on its bonds due 2022 following a stand-off with Abu Dhabi sovereign fund IPIC, but said it will meet all its other liabilities. 1MDB said the missed interest payment had caused a cross default on its 5 billion ringgit ($1.28 billion) sukuk due 2039 and the 2.4 billion ringgit sukuk due between 2021 and 2024. The two state investors are locked in a dispute over the interest payment on a $1.75 billion bond which was due earlier this month
HONG KONG State investors 1Malaysia Development Bhd (1MDB) said on Tuesday it has not made a $50.3 million interest payment on its bonds due 2022 following a stand-off with Abu Dhabi sovereign fund IPIC, but said it will meet all its other liabilities.
1MDB said the missed interest payment had caused a cross default on its 5 billion ringgit ($1.28 billion) sukuk due 2039 and the 2.4 billion ringgit sukuk due between 2021 and 2024.
The two state investors are locked in a dispute over the interest payment on a $1.75 billion bond which was due earlier this month.
($1 = 3.9200 ringgit)
(Reporting by Umesh Desai; Editing by Lisa Jucca)
This story has not been edited by Firstpost staff and is generated by auto-feed.
Business
BSE SmallCap performed in the green with a rise of 241.62 points, rising by 0.86 percent to end at 28,284.07. BSE MidCap also performed positively, recording a hike of 0.65 percent or 162.69 points to end at 25,215.96
Business
Talking about sectors, the realty and IT indices saw a decrease of 2-3 percent while metal, oil & gas, and power indices ended in the green.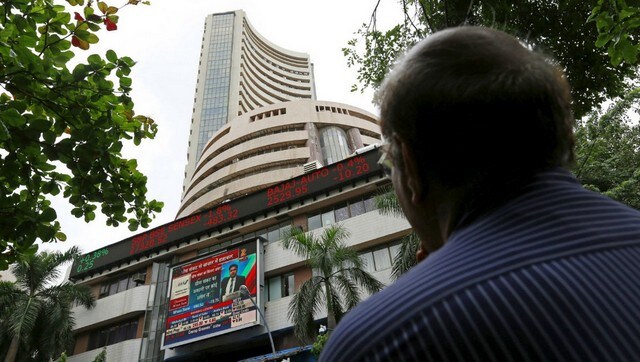 India
Sensex went up by 163.11 points to end at 60,048.47 while Nifty ended at 17,853.20 after a gain of 30.25 points.