On Krishna Janmashtami, safety comes second to human pyramid politics for Dahi Handi organisers
The Supreme Court rules have been set: The Dahi Handi in Maharashtra will not have pyramids higher than 20 feet and children below 18 years cannot be part of the pyramids.
The Supreme Court has spoken and the rules have been set: The annual Dahi Handi in Maharashtra will not have pyramids higher than 20 feet and have more than four tiers, and children below 18 years cannot be part of the pyramids. The order is to ensure safety of children, and avoid serious injuries, even death, due to fall from higher tiers.
Last year, a record of nine tiers was set in Thane by a Mumbai team. Each year, injuries and even deaths have been the consequence. Yet, the organisers are griping that the latest order has robbed it of its "lustre" and have "threatened to discontinue" them altogether. Implicit in this is that to the organisers, issues of safety take a backseat.
The gripe is that the courts are restricting a Hindu festival, and therefore, any curbs are unjustified. The Supreme Court, however, has said, "We know of Lord Krishna stealing butter, but never heard of him performing antics to steal it." Dahi Handi festivals now have prize money for the winners, and the apex court put its finger on the nub here as well.
The Hindustan Times on Thursday Anand Paranjape, an MLA from Kalyan, saying that the court's decision "has hurt Hindu sentiments" and a government which came to power in Maharashtra "in the name of Hindutva" has "not been able to keep the fervour of a Hindu festival alive". Paranjape organises the event every year in Kalyan. Govindas come in teams and take a shot at reaching the prized handi.
It is a fact that these events are not a mere re-enactment of the lore from mythology that Krishna in his childhood would climb over the shoulders or bent bodies of his friends and reach for the pot of butter kept high and out of his reach by his mother. It's a competitive event as the handi is kept a tad high so that it can't be easily reached.
The competition is essentially among the organisers, who run some body or the other for this event, and set up huge prize money, and strive to enter the Guinness or the Limca Book of Records. They are held on roads on Janmasthami, and film actors and actresses present themselves on the stage at the invitation of the organisers even as popular non-religious music is belted out by crooners or played by DJs.
Not satisfied by these infusion of non-religious elements, which media have reported sometimes as "energisers", Jitendra Ahwad, a big organiser, who ups the prize money now and then, says there was a need to "change the way" of celebrating the festival, and bring in "new elements". We need to wait for that to happen to know what they could be.
Whether it is religious or not, can be found in what Prakash Surve, Shiv Sena MLA says: "Now we will have to decide whether to continue the activity or not. It was a means of entertainment and keeping tradition alive. More than us, citizens will be dejected. This was a good chance for kids to engage in extra-curricular activities."
Point of note is that the reactions have come not from religious bodies or persons, but the politicians to whom this was a good image building exercise for the benefit of the voters. Most of the Dahi Handis are organised by trusts set up by politicians. Now after the apex court verdict, a major platform has been lost and it will be hard to retrieve it.
Here is the ultimate giveaway about the event's character. In 2014, Vinod Tawde, also a minister for sports, had said that he would set up a committee to make Dahi Handi "an adventure sport". This was in response to questions asked in the Maharashtra Legislature.
Now that there are restrictions on the event, it is neither a sport as yet, nor a religious event, but only politics.
India
On 6 March, 168 Rohingya found living illegally in Jammu during a verification drive were shifted to a holding centre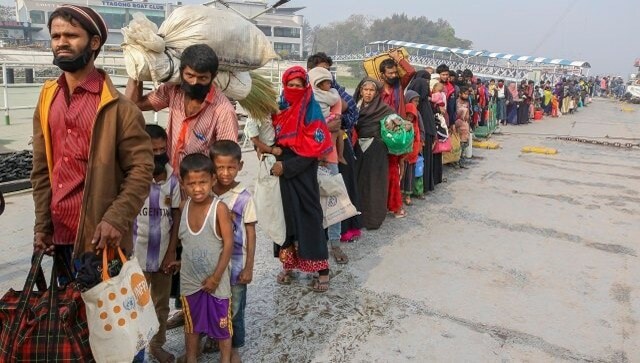 India
The ruling of the Supreme Court is reminiscent of the jurisprudential baggage that India has been carrying since partition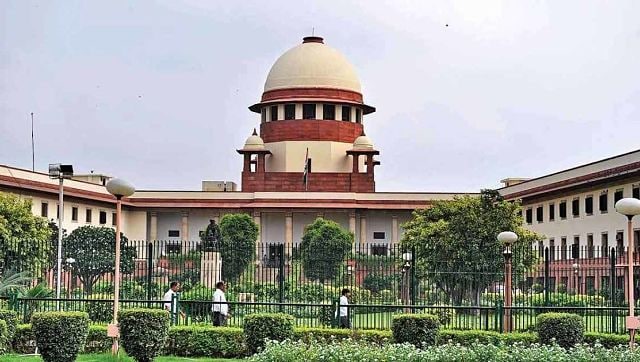 India
The apex court has also imposed costs of Rs 50,000 on the petitioner, which was filed by former UP Shia Waqf Board chairman Waseem Rizvi