He came, took his time, followed his routine, completed his 10,000 runs, hit a ton and once again let his bat do the talking as he scored his 37th ODI century.
"Personally, I'm pretty proud of my innings and my milestone," Virat Kohli said in the post-match presentation and rightly so as he deserves every bit of it.
Kohli is currently demonstrating another level of consistency by having an average of 149.42 in this calendar year in ODIs.
Let's look at the numbers behind Kohli's record-breaking innings.
Kohli took 54 innings less than Tendulkar to become the fastest batsman to score 10,000 runs in ODIs. Moreover, he is the only batsman to have scored 30-plus ODI centuries at the time of completing 10,000 runs in ODIs.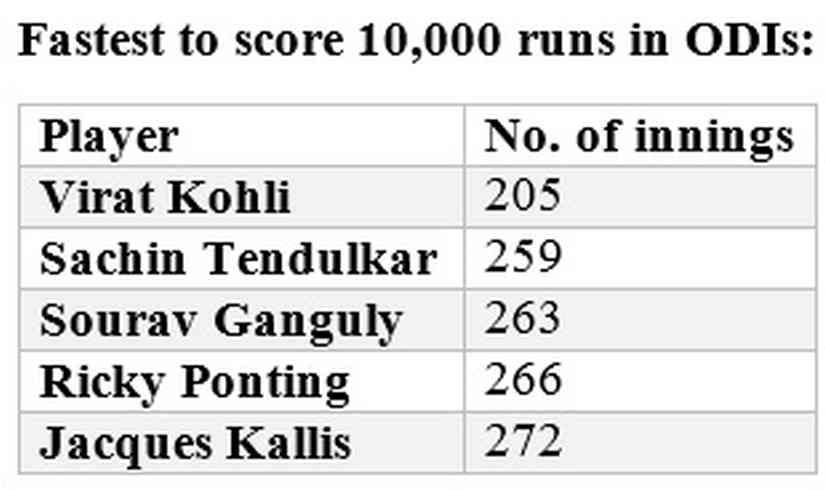 However, only Tendulkar scored 10,000 runs at a younger age than Kohli in ODIs.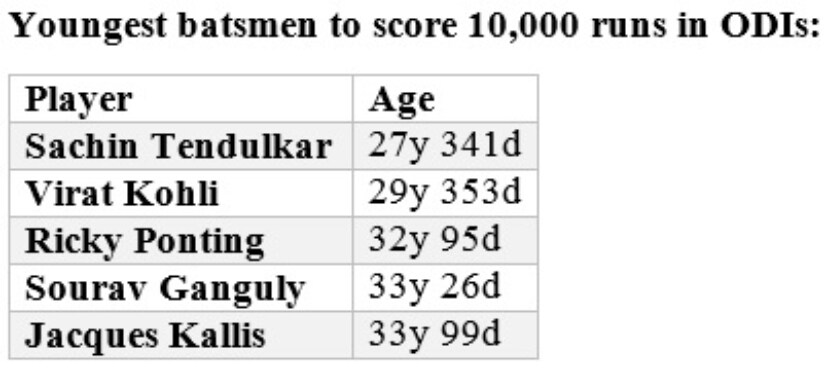 Kohli took just 11 innings to reach to 10,000 runs from 9,000, which is quite extra-ordinary. He is also now the fastest to score 1,000 ODI runs in a calendar year.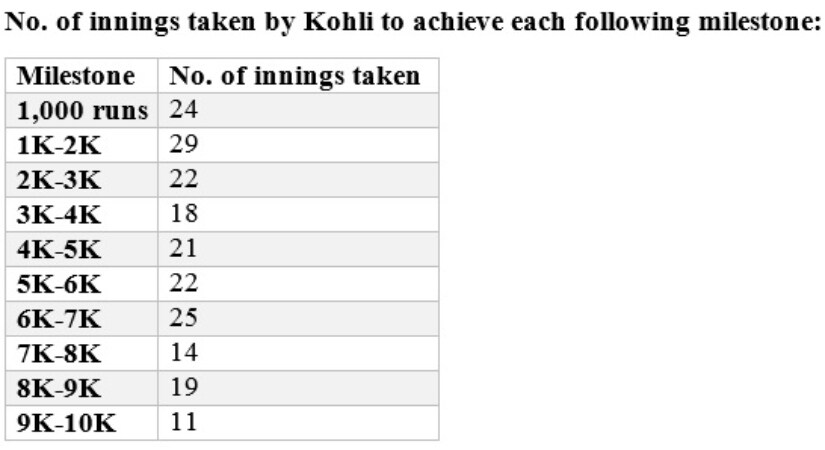 Kohli went past Rahul Dravid's record of amassing 10,000 runs in least time in ODIs.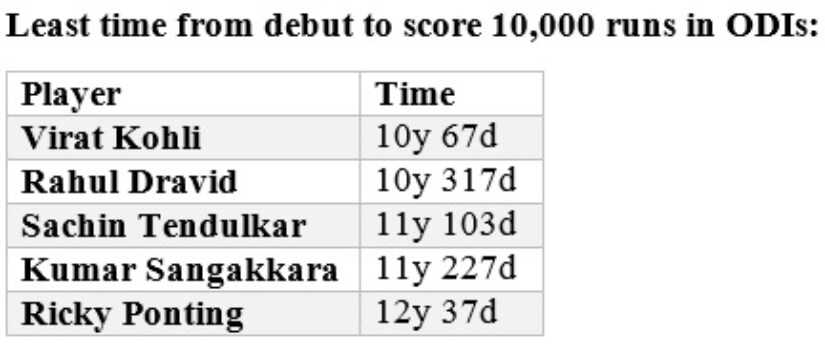 Only Tendulkar has scored 1,000-plus runs in more calendar years than Kohli in ODIs now. He is the only captain to score 1,000-plus runs in a same calendar year in both ODIs and Tests in two different years (2017 and 2018).

No other Indian captain has now won more Man of the Match awards in international cricket than Kohli.

Other records:
Kohli now holds the record of scoring most runs against Windies in ODIs among Indians, eclipsing Tendulkar's tally of 1573 runs.
Kohli has now scored six centuries against Windies in ODIs, which is the most by any batsman.
Kohli became the third Indian player to score 4,000-plus runs in ODIs at home after Tendulkar and MS Dhoni. He took 78 innings to reach to the milestone, which is the least by any batsman in a
home country in ODIs. Tendulkar was the previous record holder as he achieved it in 92 innings.
Kohli became the ninth captain to score 8,000 runs in international cricket. He took 137 innings for it, which is the fastest by any player.
This was Kohli's third consecutive century against Windies in ODIs. He became the second batsman after Babar Azam to achieve the feat.
Kohli also became the second captain to score two 150-plus scores after Andrew Strauss in ODIs. This was his fourth 150-plus score in ODIs overall, which is the joint third most by any player.
Kohli (59.62) was only the second player after Dhoni (51.30) to have an average above 50 at the end of the match after completing 10,000 runs in ODIs.
Kohli's 157* runs in the second ODI played at Vizag is the second highest individual score for India against Windies after Virender Sehwag's 219 at Indore in 2011.
Updated Date: Oct 25, 2018 18:24:45 IST