India were clinical throughout the second Test as they thrashed Sri Lanka in Nagpur by an innings and 239 runs to record their joint biggest Test win. Sri Lanka have to clean up their act if they want to be competitive against the No 1 ranked team in the world before the third Test begins.
India made three changes in their final eleven from the first Test and all the three players performed to their potential. Murali Vijay smashed a century on his return while Rohit Sharma sought to give a fresh lease of life to his Test career after scoring a century in Nagpur. India wanted a fit and firing Ishant Sharma before the challenging South Africa tour, and he did not disappoint with 5 for 80 from 26 overs.
If you want to know a thing or two about meditation, reach out to Cheteshwar Pujara as he has batted eight out of nine days in the ongoing series. He smashed a century while skipper Virat Kohli continued his dream run with a double ton. Ravichandran Ashwin, meanwhile, became the fastest to reach 300 Test wickets, tripping Aussie great Dennis Lillee by two Tests.
Sri Lanka's effort was clearly not good enough, and their lack of application left skipper Dinesh Chandimal disappointed.
"Very sad. As captain, I came to India with big hopes. I was hopeful we will be competitive after the success we had in Pakistan. We need to come out of the hole that we have dug ourselves into. I thought our bowlers did a decent job. You can't do much when you have put on only 200 runs in the first innings. We did well to keep them down to 3.5 runs an over. But whereas in Sri Lanka we conceded 4.5 to 5 runs an over against them. The fielding was top class throughout the 176 overs when India batted," Chandimal said after the Test.
The road ahead for Sri Lanka is limpid — do or die — while India would like to carry forward their rich form in Test cricket.
Here are some of the interesting numbers from the second Test.
Murali Vijay is now at the third place in the list of Indian openers scoring most centuries in Tests after scoring a magnificent century in his comeback match against Sri Lanka at Nagpur.

Cheteshwar Pujara is the 10th batsman to score 3000-plus runs in India in Tests and he is the quickest to achieve it.
Virat Kohli now holds the record of scoring most centuries in Tests among Indian captains. Graeme Smith had scored 25 centuries in Tests as a South African captain which is a record.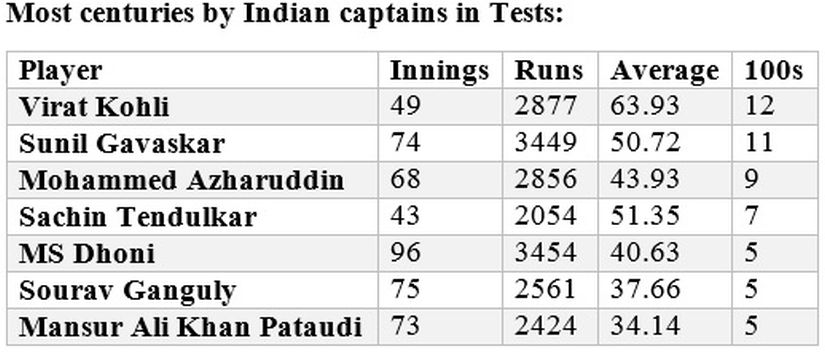 Kohli also became the first captain to score 10 centuries in a calendar year across formats during the second Test in Nagpur.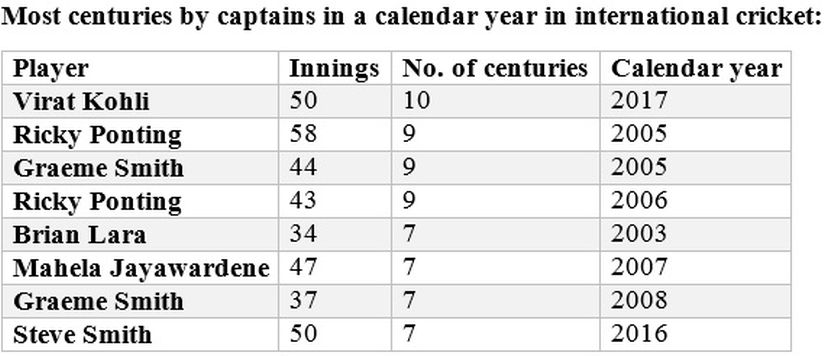 No other captain has scored more double centuries than Virat Kohli in Tests. Brian Lara also hit five double centuries as a captain of West Indies in Tests.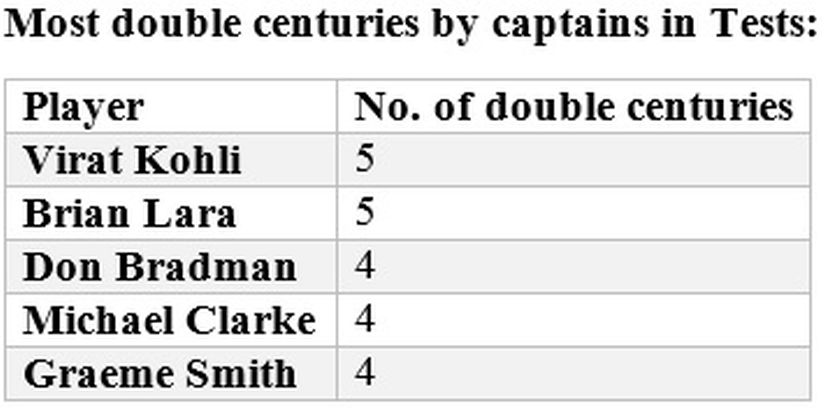 Virat Kohli's five double centuries in Test cricket are now the joint second most by an Indian player.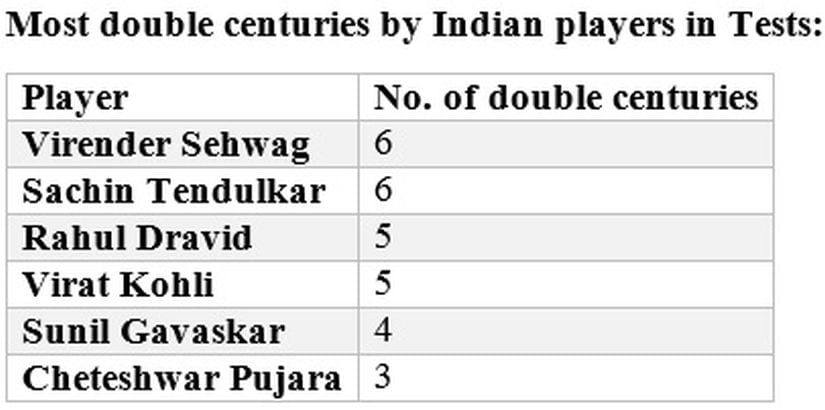 Ravichandran Ashwin broke the record of the great Dennis Lillee to become the fastest to take 300 wickets in Tests exactly after 36 years. Ashwin achieved the milestone on 27 November, 2017 while Dennis Lillee achieved the feat on 27 November, 1981.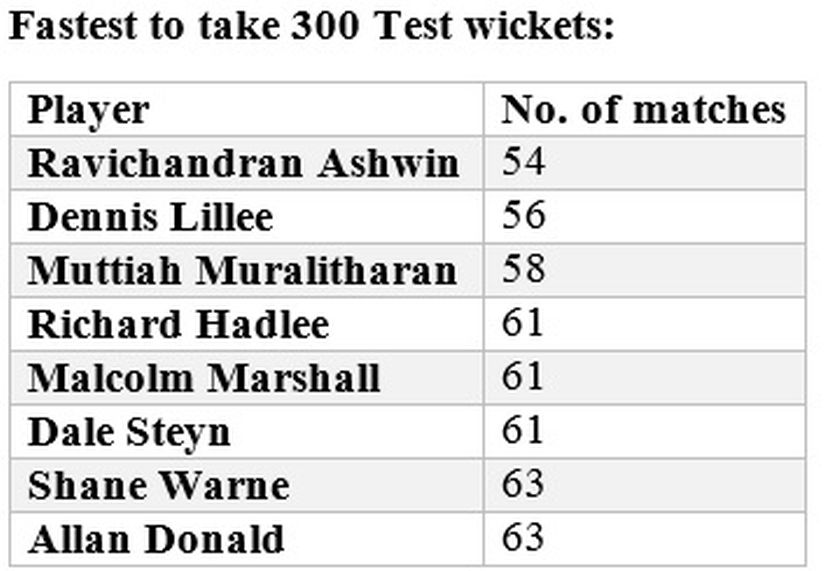 Ravichandran Ashwin became the third Indian spinner to take 50 or more wickets in a calendar year after Anil Kumble (1999, 2004 and 2006) and Harbhajan Singh (2001, 2002 and 2008).

Ravichandran Ashwin has now taken 182 wickets under the captaincy of Virat Kohli which is now the most by an Indian player under a captain in Tests.
Most wickets by an Indian player under a captain in Tests: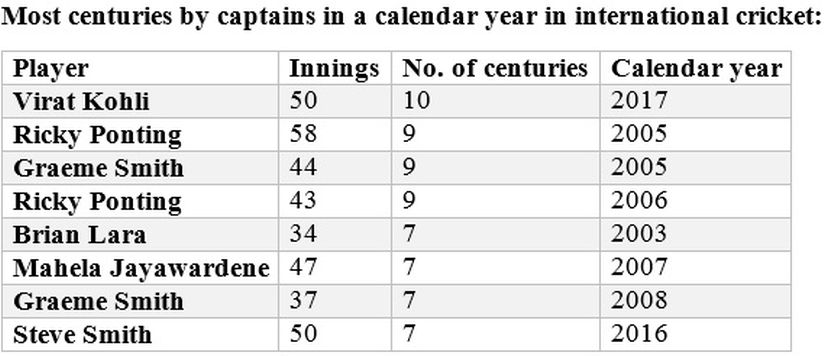 Sri Lanka lost the match by an innings and 239 runs which is now their biggest defeat in Test cricket. Their previous biggest defeat was by innings and 229 runs against South Africa at Cape Town in 2001.
Biggest wins for India in Tests:

This was India's 32nd win in international cricket in 2017 which is now the most for them in a calendar year in across formats eclipsing their record of winning 31 matches in international cricket in 2016.
Most wins for India in a calendar year across formats: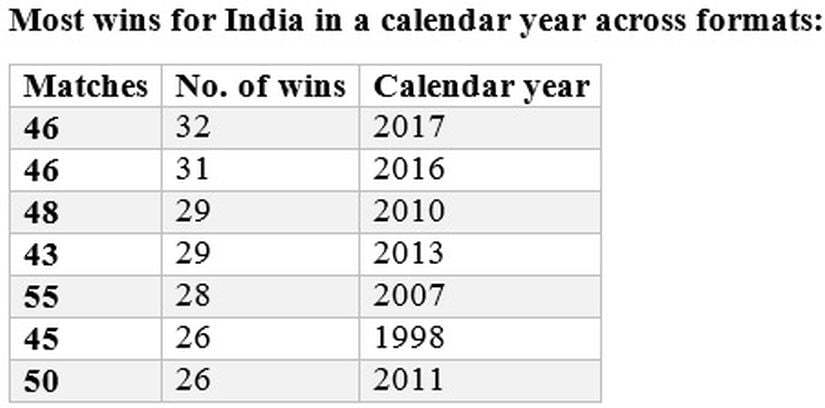 More stats:
Cheteshwar Pujara became the second Indian batsman to score 1000-plus runs batting at No 3 in a calendar year in Tests after Rahul Dravid who achieved the feat in 2002. Pujara has amassed 1068 runs at an average of 71.20 in Tests in 2017.
Murali Vijay-Cheteshwar Pujara pair now holds the record of most century stands for India for the second wicket in Tests. The pair has nine century stands for the second wicket in Tests.
Dimuth Karunaratne became the second Sri Lankan opener to score 1000-plus runs in a calendar year in Tests after Sanath Jayasuriya who had achieved the same milestone in 1997 and 2004.
This Test was the second instance for India when four of their top-six batsmen scored a century in a same Test innings. The other such instance came against Bangladesh at Dhaka in 2007.
Updated Date: Nov 29, 2017 09:06:17 IST