After losing the Test series by 1-2, India proved that they are miles ahead of everyone at the moment in ODI cricket by defeating South Africa by 5-1 in their own backyard.
The series witnessed an extended purple patch of Virat Kohli and the rise of the spin duo – Yuzvendra Chahal and Kuldeep Yadav in world cricket. Kohli smashed three hundreds in six matches while no South African batsman scored even a century. Indian spin twins picked up 33 wickets between them in the series which is 11 more than the whole South African team.
However, India have to solve their middle-order quandaries as quickly as possible as their top-order scored most of the runs during the series, which will not happen often.
South Africa lost their key players throughout the series, but they also need to fix their middle-order woes by keeping in mind ICC ODI Cricket World Cup due next year. The series which was supposed to be interesting, turned out to be one-sided as India, once again, ascend to the top position in ICC ODI rankings.
Let's look at some vital records created and broken during the ODI series between India and South Africa:
Kohli is the only player to score 500-plus runs in a bilateral ODI series. Moreover, he is the only Indian player to amass 500-plus runs in any ODI series or tournament after Sachin Tendulkar. Tendulkar achieved the feat in 1995/96 and 2002/03 ODI World Cup.

Only Tendulkar and Sourav Ganguly have won more Man of the Match awards than Kohli in ODIs among Indians. The way Kohli is performing at the moment in ODI cricket, he can easily catch up to Tendulkar's record.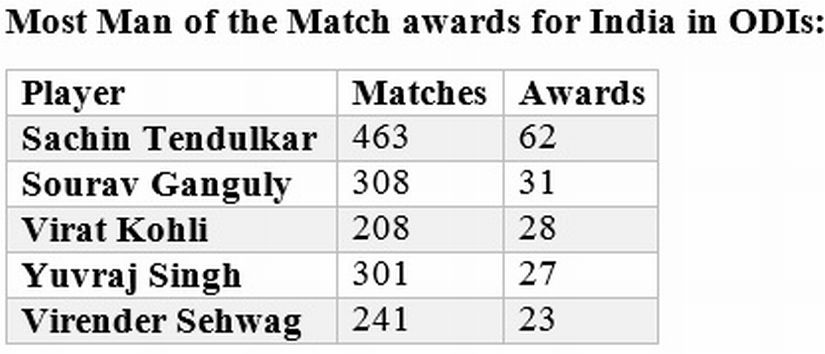 Kohli's 13 centuries as a captain in ODI cricket is now the joint second most by any captain. He hits century every four innings after being appointed as an Indian captain in ODI cricket.
Only Tendulkar has now scored more centuries than Kohli in ODIs played overseas. Kohli has scored 21 centuries from 129 matches outside home.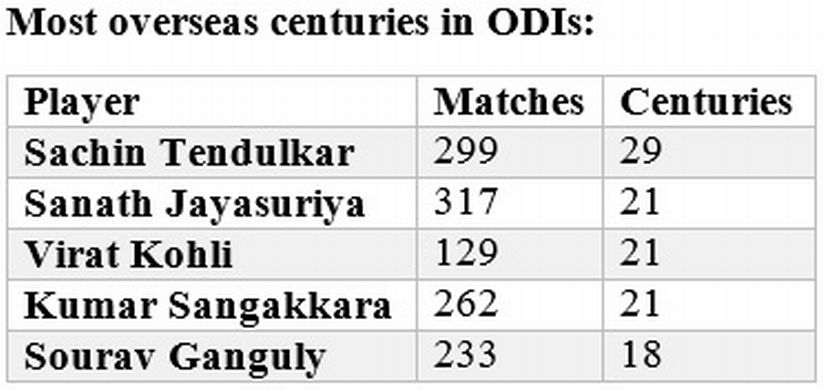 Kohli became the first Indian player to hit three centuries in a bilateral ODI tournament. Overall, he is the ninth batsman to achieve the landmark.

Dhawan and Kohli added 486 runs in the recently concluded India-South Africa ODI series which is the most by any Indian pair in a bilateral ODI series outside India.

This was the second time that India won five matches in a bilateral ODI series outside Asia. The first instance registered against Zimbabwe back in 2013.

This was only the second time that South Africa lost five matches in a bilateral ODI series played at home. They lost five matches against Australia also in a bilateral ODI series in 2001/02.

Kuldeep Yadav picked up 17 wickets in the series at a strike rate of 18, which is now the joint second most by any bowler in a bilateral ODI series.
No other pair has added more century stands than Kohli and Dhawan for India in ODIs for the second wicket.

MS Dhoni became the third wicket-keeper to take 600-plus catches in international cricket during the fifth ODI played at Centurion.

This was the ninth consecutive bilateral ODI series win for India which is the second best streak for any team. They have not lost a bilateral ODI series since June, 2016.

Kohli's unbeaten 160 runs in the third ODI played at Cape Town is now the second most by any captain in an ODI played in South Africa. Ricky Ponting scored 164 runs against South Africa at Johannesburg in 2006 as an Australian skipper, which is a record.
Kuldeep is now at the second place in the list of spinner taking most wickets in a bilateral ODI series while Chahal is at the third place in the same list with 16 wickets.

Only Dhoni has now hit more sixes than Rohit among Indians in international cricket. Rohit has smashed 265 sixes from 276 matches across formats.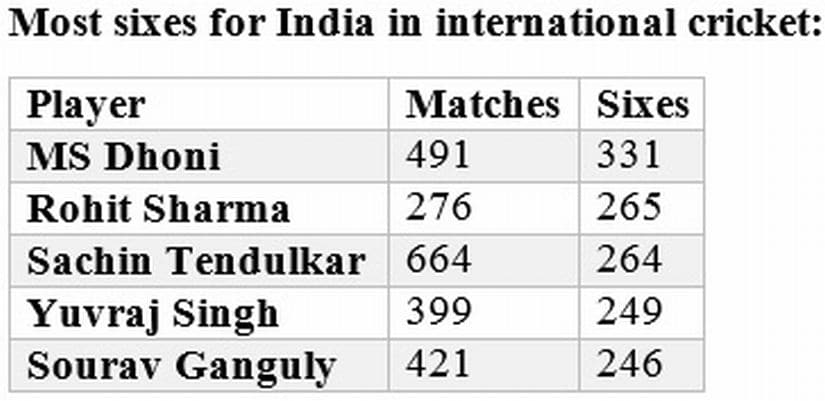 Rohit now holds the record of hitting most sixes in a season across formats eclipsing Martin Guptill who hit 56 sixes in international cricket in 2015/16.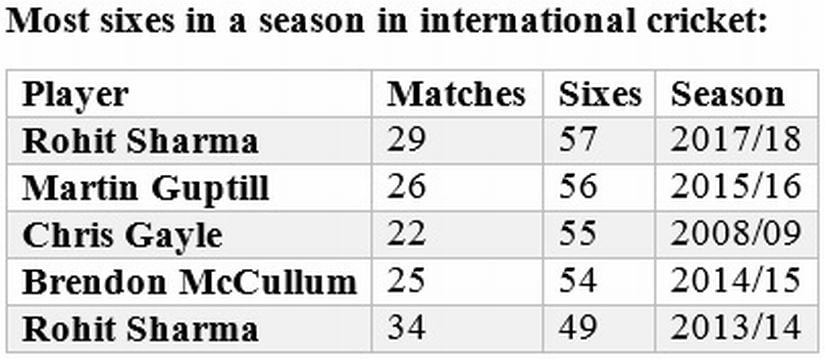 Dhawan is the only Indian player to score a century in career's 100th ODI match.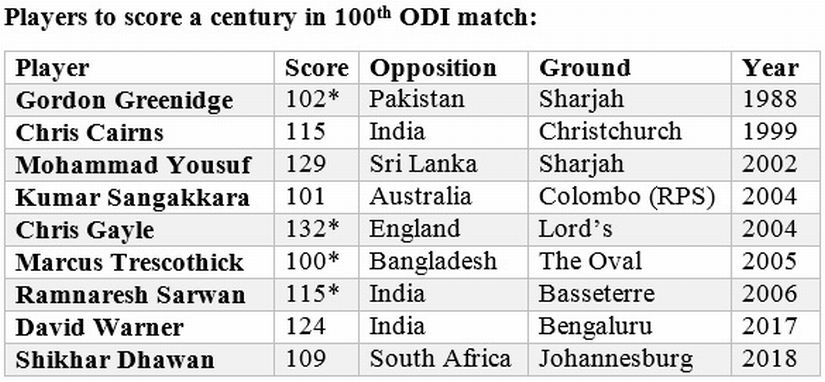 Dhoni is the fourth wicket-keeper to effect 400-plus dismissals in ODIs and the first Indian to achieve the same feat.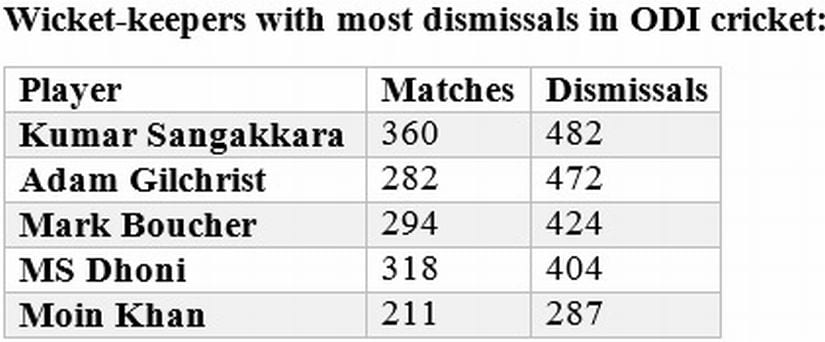 South Africa's total of 118 in the second ODI played at Centurion was their lowest at home in ODIs.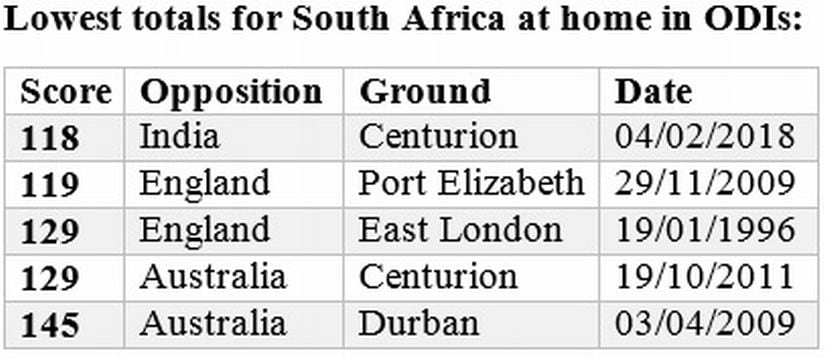 Chahal is only the third spinner to take a five-for in ODIs in South Africa. The other two spinners with the same milestone are Muttiah Muralitharan and Nicky Boje.

Updated Date: Feb 18, 2018 17:06:06 IST