Umesh Yadav ran in as he usually does, bowled his heart out as he usually does but got the rewards which he was not getting usually and it was enough to create a selection headache for the Indian head coach, Ravi Shastri, going into the future Test series.
"Umesh (Yadav) has given us a selection headache and I like this headache," stated Shastri after the second Test match against West Indies in Hyderabad.
However, Rahul's form is still a concern for the team management while it was pleasing to see Rahane coming back in-form before the tour of Australia. Shaw once again substantiated that he is ready for bigger opportunities while Pant missed out on scoring yet another century. Indian spinners also aided Yadav to attack from the other hand.
Roston Chase and Jason Holder were only the positives for Windies. They have bigger issues in their batting department which were evident in the series and they need to work on those problems to become a better team going forward.
Let's look at some of the records broken and created during the Test.
Virat Kohli now holds the record of scoring most runs among Asian captains in the whites. However, he missed out on scoring a century in the fifth consecutive Test at home.

India have now won 10 consecutive Test series' at home since the beginning of 2013. India last time won a Test series at home was against England in 2012.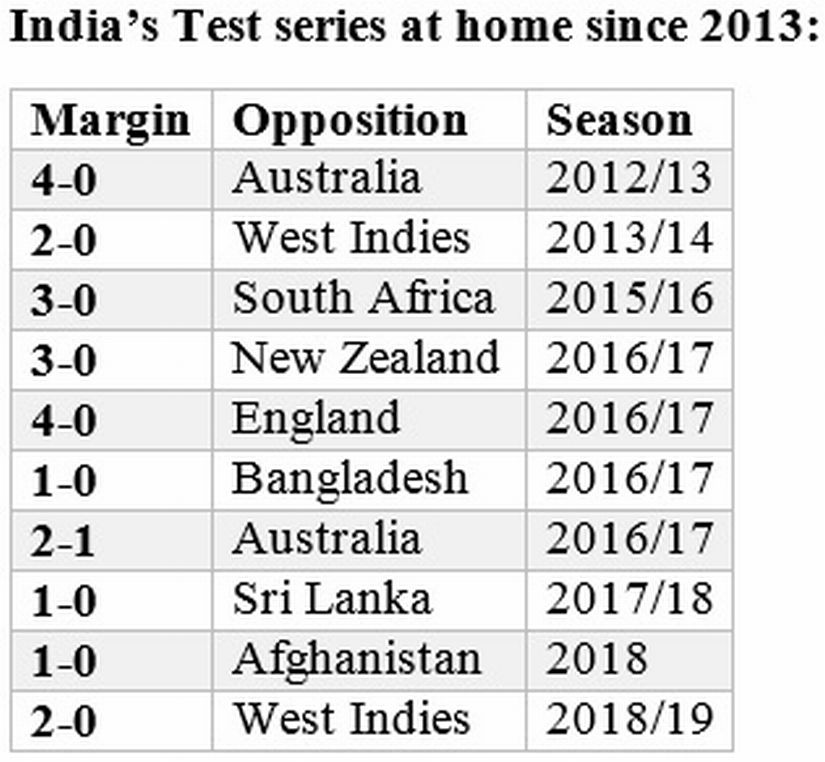 India became the second team to win 10 consecutive Test series' at home after Australia with the series win over West Indies.

Jason Holder became the first pacer to make a 50-plus score and take a 5-for against India in India after almost 35 years.
Umesh Yadav became the second pacer to take a 10-wicket haul in Tests in India in this century. The only other pacer to achieve the milestone was Dale Steyn. He achieved the feat against India at Nagpur in 2010.

This was the first 10-wicket win for India in this decade in the longest format of the game.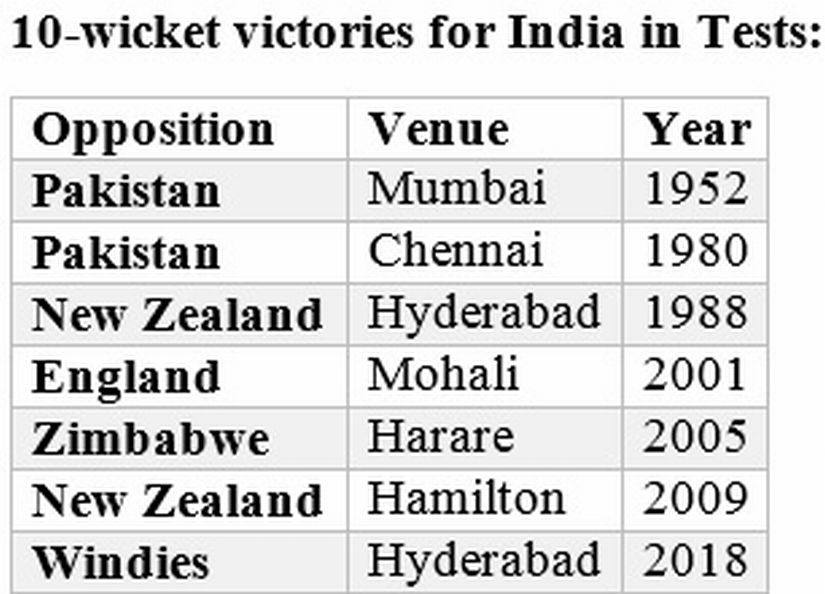 Prithvi Shaw became the youngest Indian player to win a Man of the Series award in Test cricket.
More stats:
- Prithvi Shaw became the second youngest player (18y 339d) to hit the winning run in Tests after Pat Cummins (18y 198d) who did it against South Africa at Johannesburg in 2011.
- Umesh Yadav became the second Indian bowler to take three wickets in four balls in Test cricket after Ravi Shastri who did it against New Zealand at Wellington in 1980/81.
- Rishabh Pant became the second Indian player to get dismissed in the 90s in consecutive innings after Rahul Dravid (92 and 93 against Sri Lanka in 1997).
- The last West Indies batsman before Roston Chase to score a century batting at No.6 or lower in a Test innings in India was Marlon Samuels. He did the same in 2002 at Kolkata.
- Ravichandran Ashwin completed 500 wickets in First-Class cricket (107 matches) – the fourth fastest Indian to achieve the feat.
Updated Date: Oct 16, 2018 09:40:45 IST