It was a complete team effort from India as they defeated Windies comprehensively in the first Test at Rajkot. The hosts were clinical in all the three departments while the visitors were clueless.
Prithvi Shaw came and conquered. Cheteshwar Pujara missed out on a ton at home, Rishabh Pant showed a lot of promise with bat, Virat Kohli followed his routine and Ravindra Jadeja substantiated that his three First-Class triple centuries were not a fluke.
KL Rahul and Ajinkya Rahane must be feeling the heat but the second Test will provide them another opportunity to give themselves a go in getting their form and confidence back before the tour of Australia. Everything fell in place for India with the ball, too.
Windies on the other hand did not have any idea about how to mix caution with aggression and they paid the price.
"Trust in defence and obviously when you attack, go 100% as well," Windies stand-in skipper Kraigg Brathwaite said, urging his batsmen to learn from India going into the second Test.
It will be intriguing to see whether the second Test will be a one-sided contest or a different Windies will turn up.
Let's look at few key stats from the first Test between India and West Indies played at Rajkot.
This was India's biggest innings victory in the longest version of the game. It was their second consecutive Test at home in which they defeated an opposition with an innings and 250-plus runs. Moreover, this was the 400th time that a team won a Test by an innings margin.

India is the first Asian country to win 100 Tests at home. Also, Virat Kohli has now won 14 Tests at home which is the second most among Indian captains. MS Dhoni won 21 Tests as a captain in India.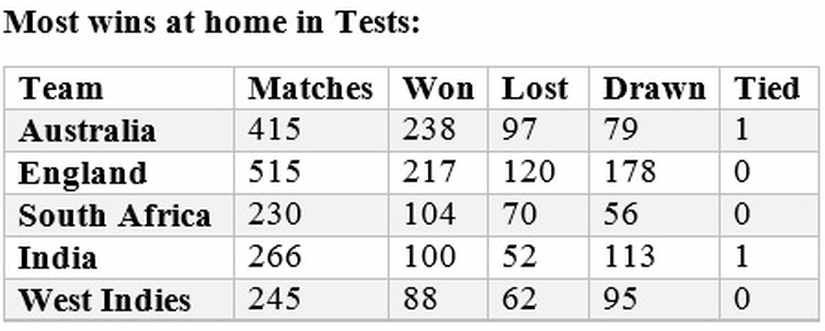 Prithvi Shaw is the sixth Indian player to win a Man of the Match award on Test debut.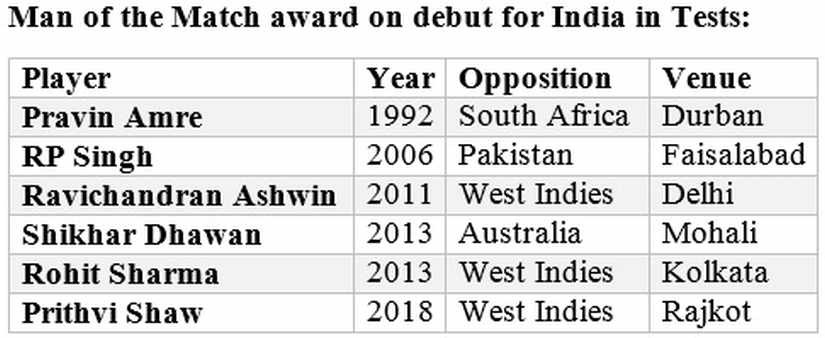 India's first innings lead of 468 runs against West Indies at Rajkot was the third highest for them overall.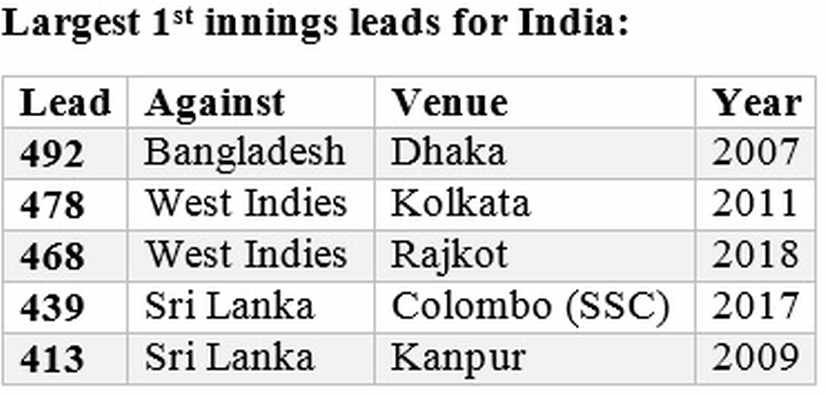 India hit 11 sixes in their first innings which is now the second most number of sixes hit by them in a Test innings.
There were total of 20 sixes hit at Rajkot which now equalled the record for most number of sixes hit in a Test match in India.

India amassed 649 runs in their first declared innings which was their highest total against West Indies in Test cricket.
No player has scored 3,000 Test runs in India in fewer innings than Virat Kohli.
Virat Kohli hit his 24th Test century in the first Test at Rajkot and he is the second fastest to achieve the milestone. This is the fifth year in which Virat Kohli has hit seven or more centuries in a calendar year in international cricket. The only other cricketer to achieve this feat is Sachin Tendulkar.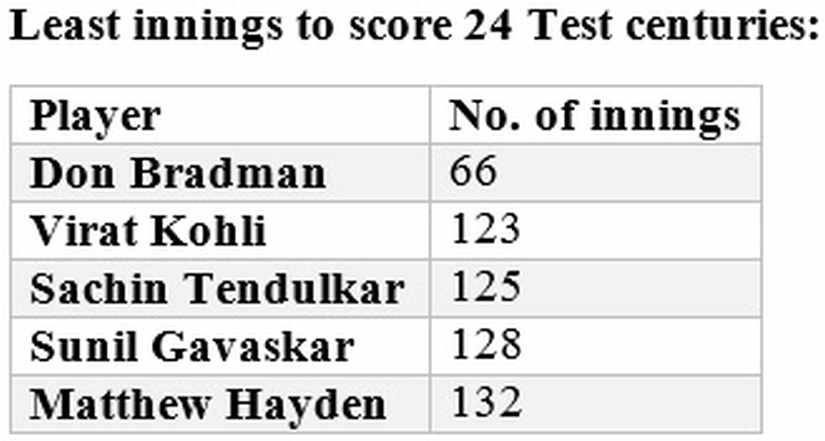 Virat Kohli is at the fourth place in the list of Indian players scoring most centuries in Test cricket, going past Virender Sehwag.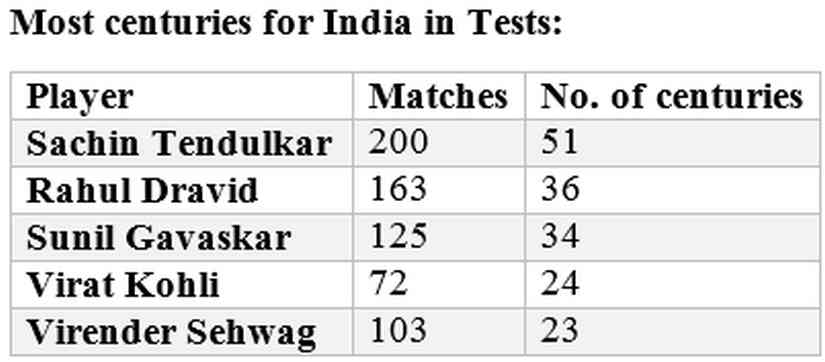 Prithvi Shaw unplugged:
- Second youngest player to open the innings for India on Test debut (18y 329d)
- Fourth fastest fifty for India on Test debut (56 balls)
- Third fastest century on Test debut (99 balls)
- Second youngest Indian batsman to score a Test century (18y 329d)
- Fourth youngest batsman to score a century in career's debut Test (18y 329d)
- Only player to score a century on Ranji Trophy debut, Duleep Trophy debut and Test debut
- Third highest individual innings for India in a maiden Test innings (134 runs)
- Third youngest Indian player to win a Man of the Match award in Test cricket (18y 329d)
More stats:
- Kuldeep Yadav became the seventh bowler to take a five-wicket haul in each of the format of international cricket. The others who have achieved the same feat are Umar Gul, Tim Southee, Ajantha Mendis, Lasith Malinga, Imran Tahir and Bhuvneshwar Kumar.
- Ravichandran Ashwin has now picked up 42 four-wicket hauls in Tests, which is the second most by any Indian bowler, eclipsing Harbhajan Singh (41). The Indian record for most number if four-wicket haul is held by Anil Kumble (66).
Updated Date: Oct 07, 2018 12:23:53 IST