After conquering Australia, Virat Kohli's India now have their eyes set on New Zealand as they begin the final leg of preparations for the 2019 World Cup. While New Zealand boast of a balanced, well-settled unit, India are still aiming to sort out their middle-order conundrum. Virat Kohli could offer opportunities to both Shubman Gill and Vijay Shankar during the series to test the bench strength.
India have a 51-44 record against New Zealand in the ODIs but both teams have won five matches each in the last 10 50-over matches played between these two sides. The statistics indicates that the series will be closely fought.
We take a look at few of the interesting numbers ahead of the series to figure out how close the series could turn out to be.
India are clearly on the top of table as far as batting average for top-order in ODI cricket is concerned in the last two years as first three of the top-five highest run-getters in ODI cricket are Indians - Virat Kohli (2685), Rohit Sharma (2508) and Shikhar Dhawan (1900). At the same time, New Zealand are placed last among top-seven teams in the same list with a top-order batting average of 35.98. In such a case, Indian bowlers would definitely target Kiwis' top-three early on to stop New Zealand from scoring big.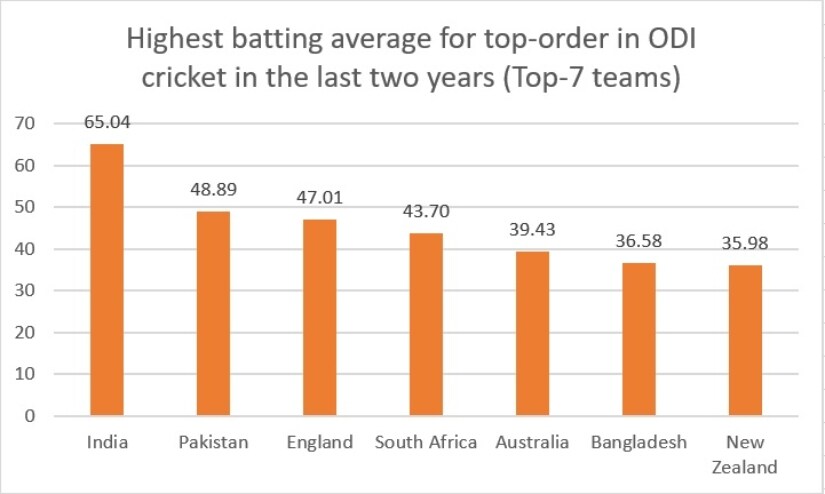 India and England are the only teams to have a win/loss ratio above 2.000 in the last two years in 50-overs cricket but New Zealand are at third place and we are surely in for a competitive ODI series. India recently won their first-ever bilateral ODI series in Australia, a three-match series, but with five matches in this series, both teams will have a chance to comeback even if they lose early encounters.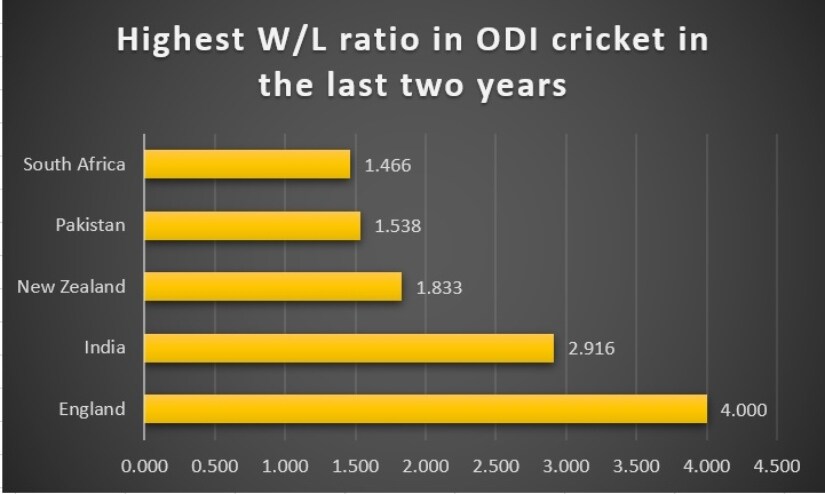 Kiwi spinners have the second-best strike rate in ODIs among teams who have played at least 30 ODIs. They have done marginally better than Indian spinners. Also, no teams' spinners have a better strike rate than New Zealand (31.9) among sides who have played at least five ODIs at home in last two years. Considering the impressive numbers of Kiwis spinners and India's reliance on tweakers, we could very well expect an intriguing battle between the spin wizards.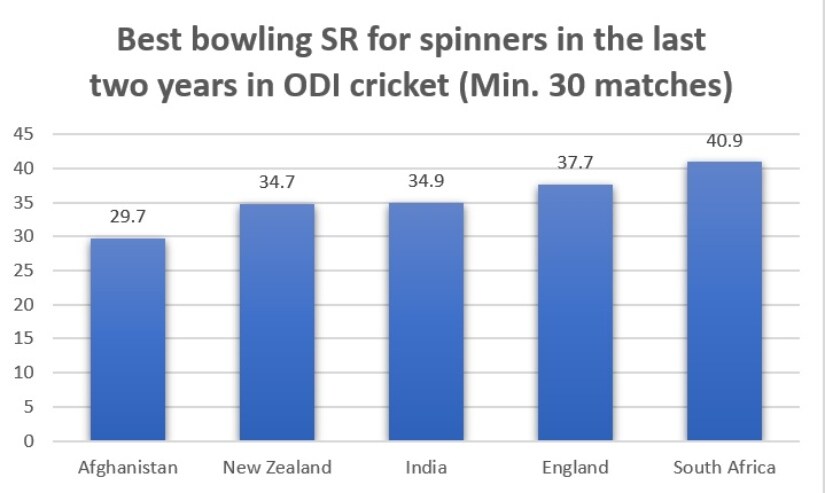 India not only have a strong top-order but they also have players in the middle-order who can finish matches for them. With MS Dhoni in top form, it will be really tough for the home team to beat the visitors. India's average middle-order stand (4-6) in the last two years in ODIs is the highest among all the sides.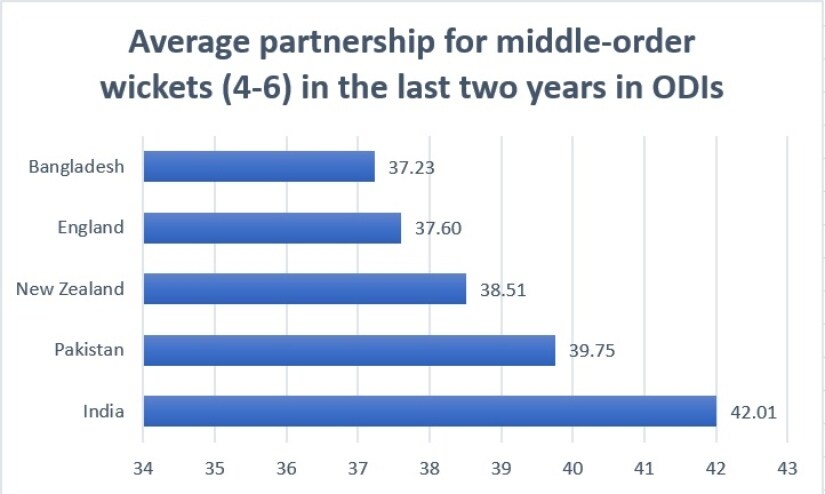 Despite poor top-order batting numbers, India must not take New Zealand lightly as no other player who batted in the middle-order (4-7) has scored more runs than Ross Taylor (1888) in the last two years. He has scored fifty-plus scores in each of his last six ODIs. His scores read 137, 90, 54, 86*, 80 and 181*. It will remain a big challenge for Indian bowlers to stop him.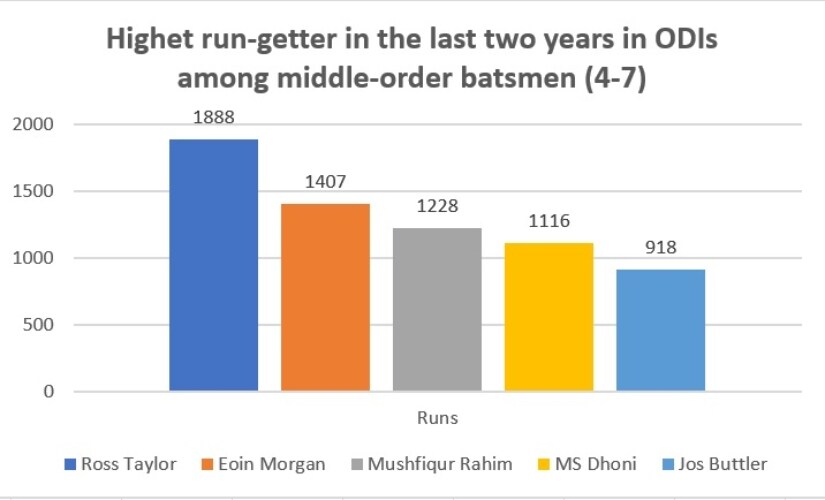 India have won only one bilateral ODI series out of seven they have played against New Zealand in New Zealand. Moreover, New Zealand have lost only two bilateral ODI series at home out of 13 since 2015. On the other hand, India have lost only two bilateral ODI series out of their last 13 and this will make the contest even more exhilarating.
The Great Diwali Discount!
Unlock 75% more savings this festive season. Get Moneycontrol Pro for a year for Rs 289 only.
Coupon code: DIWALI. Offer valid till 10th November, 2019 .
Updated Date: Jan 22, 2019 17:10:15 IST