Keeping track of your EPF corpus: How to download provident fund passbook
A step-by-step guide to download EFP passbook
Keeping a passbook is the best way to keep track of your investments. And the Employees Provident Fund Organisation (EPFO) has this facility available online.
Yes, gone are the days when you used to get a long piece of paper through your employer detailing your EPF contribution. Now you just need to download this EPF passbook and check how much you have managed to amass over your period in service.
Here's how how you can download the EPF passbook:
First go to the EPF website: http://www.epfindia.gov.in/site_en/
Under Our Services, click For Employees. Here you will get a list of services offered by EPFO for the employees. Passbook is the second in the list.
Click Member passbook.
A new window opens up. There are two fields to be filled in - first your UAN and the second your password for the member portal.
If you have changed the password or just created a new one, you will have to wait for a day to log in and then download the passbook.
Business
The sharpest revision was for March 2018 in the latest report which showed contraction or exit of 29,023 members from the EPFO subscriptions whereas last month's estimated addition of 5,498 members.
Business
What irks one is the need to make a pilgrimage to the Provident Fund office for withdrawal despite ensuring convergence of all the three---PF, bank account and Aadhaar.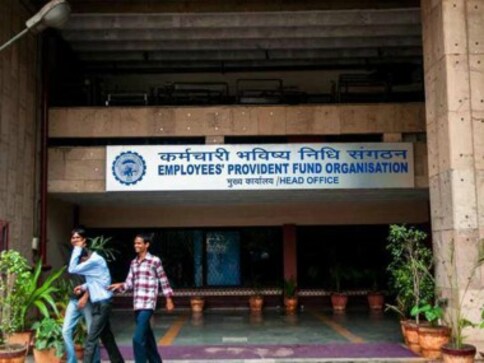 Business
The Ministry of Labour and Employment has implemented the decision to cut employees' provident fund (EPF) contributions to 10 percent from the existing 12 percent for three months till July.