If you've decided that you've had enough of Facebook and want to get rid of your account, here's how you do that
Select the downward arrow at the top right of the Facebook page and select Settings.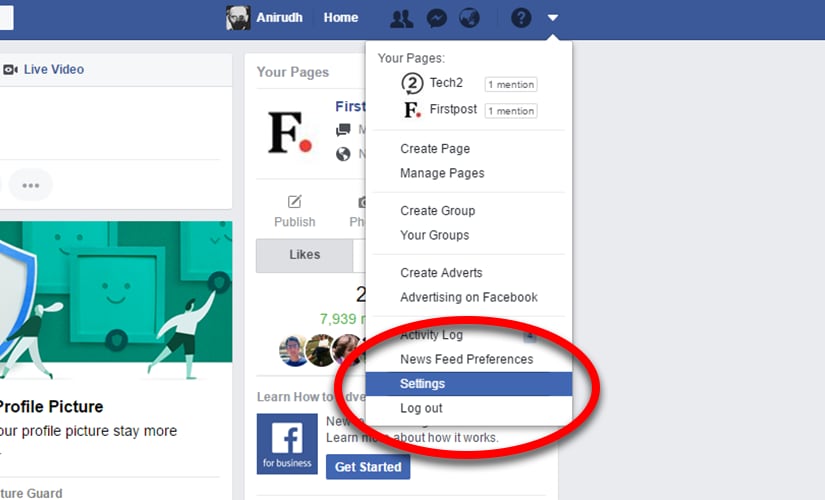 Select Settings and then click on Download a copy of your Facebook data at the bottom of the General Account Settings. This will give you a copy of your activity log and Facebook data if you want to store that.
Then you will have to go to this website: http://bit.ly/2rGdOT8 and click on Delete my Account.
Updated Date: Jun 29, 2017 17:22 PM