Disabling your Instagram account means that your profile, photos, comments and likes will be hidden. They will become visible again once you reactivate your account by logging in.
The steps for disabling your account are:
Login to Instagram on a browser on your phone or computer. The Instagram app does not have this feature.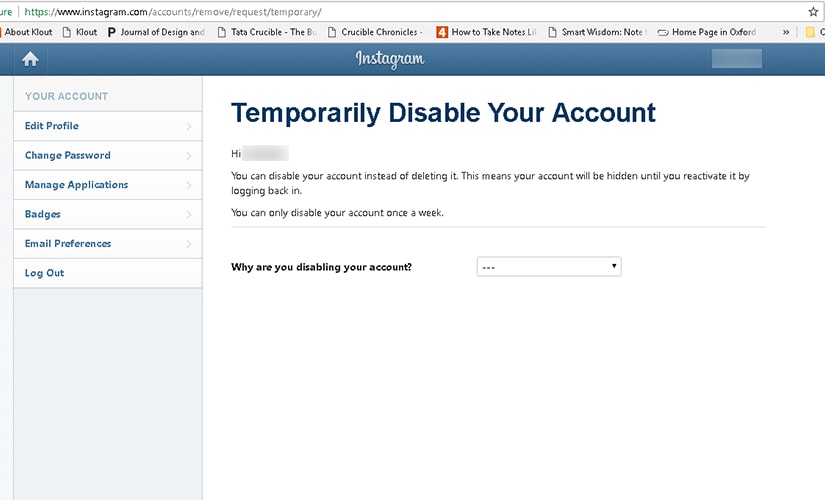 Once logged in, go to Edit Profile and scroll to the bottom of the page.
You will find the option saying 'Temporarily disable my account' next to the Submit button. Clicking on it will take you to a separate page.
Here, you will be asked why you are disabling your account. Simply select the option from the dropdown list in order to complete the process. To reactivate your account, just log in to your account.
Updated Date: Jun 29, 2017 17:22:01 IST