What is rage-applying, the new workplace trend helping Gen Z get 'big raises'?
Quiet quitting is so 2022. The new workplace trend is rage-applying. It involves channelling your anger towards your job into sending out rèsumès to multiple companies to find a new role and get a hefty salary hike quickly
A new year comes with it buzzwords of its own. In 2022, TikTok popularised quiet quitting, the trend of doing the bare minimum at work. But that is passé. It's all about rage-applying now, another trend which has taken off on the video-hosting service and seems to be resonating with Gen-Zers and millennials.
What is rage applying?
Rage-applying means channelling your anger at your work or boss towards applying to multiple jobs at the same time when you are dissatisfied with your current one. This career trend is for those who feel underappreciated by their superiors. The idea is to be aggressive in sending out your rèsumè to several organisations to find a new job with a hefty pay hike quickly.
How did rage-applying catch on?
In early December, a Tiktok user, Redweez said in a video that she got a raise of $25,000 through "rage-applying". The clip went viral and the trend caught on, according to a report in Fortune.
Redweez, a Canadian millennial working in social media marketing, told her followers, "I got mad at work, and I rage-applied to, like, 15 jobs. And then I got a job that gave me a $25,000 raise, and it's a great place to work. So keep rage-applying. It'll happen." The video has had more than 2 million views and has been shared around 20,300 times.
Since then, rage-applying has become the buzzword. Several TikTokers claim they have "rage-applied" and benefitted. The story of another TikToker Christen went viral after she claimed that she got a 20 per cent raise by switching jobs.
"My salary journey = 60k to 150k would have taken me years and years to get that staying at one place," she wrote. The video garnered more than 30 million views.
TikTok is filled with videos of those who have been unhappy with their jobs and have sent out dozens of applications. Some claim that within a few days or weeks, they have received several job offers with a substantial rise in salary and great managers.
One TikToker wrote in the comments section of Christen's video, "Rage applied, then rage negotiated and doubled my salary with a new job."
"I got the best job of my life (after) rage applying for 20 minutes waiting at the dentist's office. Rage on," another user commented.
"Rage-Applying" is a funny way of saying "Looking for a better job that actually has some semblance of valuing you" https://t.co/LjS8JAeuL2

— TopSpin the Fuzzy wants to make content again (@TopSpinTheFuzzy) January 14, 2023
Also read: After the Great Resignation comes Quiet Quitting: Why doing less at work is okay
What's leading to rage-applying?
Low pay, higher inflation and higher interest rates for borrowing money in the West have pushed Gen-Zers and young millennials to look for new opportunities. A lack of growth, work-life balance or just losing interest in the job is enough to make young employees rage-apply.
Jill Cotton, a career trends expert at Glassdoor, said that rage applying isn't new, but the phrase certainly captures what it feels like to send off a flurry of frustration-fuelled applications without putting too much thought into whether the role is your dream job or not, according to a report in Stylist UK.
"Workers often need a tipping point that convinces them to move on. But knowing that you want to quit your job requires self-reflection, and our busy lives often don't give us the space or time needed to do this," she added. "Applying for a new role in a fit of rage against your current employer may feel like it has come out of nowhere. But rage applying is normally the endpoint in a build-up of negativity about your job."
Is there a downside to rage-applying?
A decision taken in a fit of rage might not be the wisest. More pay does not necessarily amount to job satisfaction or guarantee work-life balance.
Careers coach Ayesha Murray told Stylist UK a hasty decision when emotions are heightened is not a recipe for success. "Consider how an impulse departure might be perceived by a future employer Does it give the impression that they're hiring someone measured and pragmatic," she asks.
According to her, changing jobs needs careful consideration. "From understanding why you want to leave your current employer to reviewing what you truly want from a new role, there needs to be a process," she says.
Cotton advised that if you are looking for a change, swap rage applying for rage job searching. Sending out CVs without putting thought into the job you are applying for might not always work in the long run. "Rage applying might provide instant gratification, but if the company you have applied to is somewhere you really want to work, a duff application will quickly put you in the hiring manager's 'no pile' and may damage your chances of working there in the future," she told Stylist UK.
What's with these trends?
Before rage applying, came quiet quitting and acting your wage, a trend which emphasised that your efforts should match your pay. There has also been a rise in ghosting an employer, where people stop showing up at work without giving any notice.
"Ghosting was originally coined in the dating world: it meant a sudden, unexpected end to all contact. It's a social phenomenon increasingly being co-opted in the workplace – and put into practice on either side of the interview table," according to a BBC report
The year 2021 saw "The Great Resignation" in the US, which started during the pandemic. It set off an unprecedented churn in the labour market. Widespread job losses in the early months of the pandemic gave way to tight labour markets in 2021, driven in part by what's come to be known as the Great Resignation. The nation's "quit rate" reached a 20-year high in November 2021.
According to a Pew Research Center survey, low pay, a lack of opportunities for advancement and feeling disrespected at work were the top reasons why Americans quit their jobs.
The younger generation is not comfortable picking up the phones and asking their bosses for a conversation or a meeting. Forbes quotes Alison Papadakis, the director of clinical psychological studies at Johns Hopkins University, as saying "Gen-Z and Millennials have a lot less experience talking on the phone because texting and instant messaging have been the primary communication mode for their generation… Since they have a lot less experience talking on the phone, they have less comfort with it."
While communication is critical at work, the younger generation prefers ghosting or quiet quitting. And now, many seem to be rage-applying, in what is seen as an act of showing "the middle finger to the supervisor".
With inputs from agencies
Read all the Latest News, Trending News, Cricket News, Bollywood News,
India News and Entertainment News here. Follow us on Facebook, Twitter and Instagram.
World
Meanwhile, a few days ago strong majority of the U.N. Security Council urged Afghanistan's Taliban rulers Friday to immediately reverse all "oppressive" restrictions on girls and women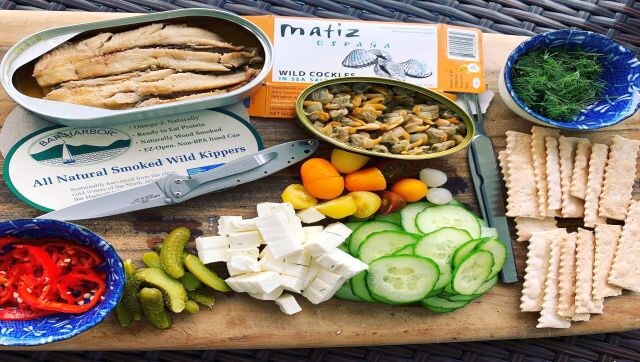 Explainers
The trend of 'tinned fish date nights' in which a person and their partner enjoy several canned fish items like sardines and anchovies has gone viral on TikTok, receiving millions of views. However, this surge in consumption has led to a supply shortage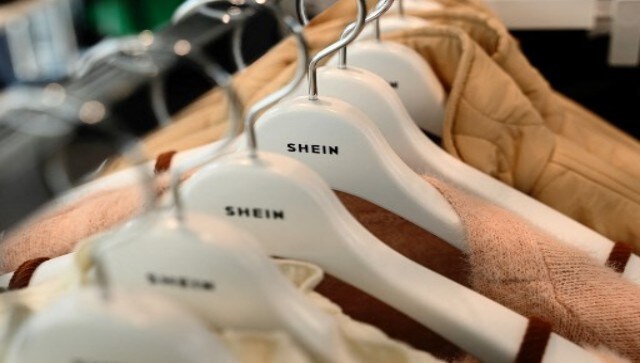 Explainers
Many fast fashion firms say they can recycle old garments into new, but the reality is the fabric quality is mostly not fit to make garments that can be sold