Yohan, K-pop star and member of TST boy band, passes away aged 28; family refuses to divulge cause of death
Yohan's agency KJ Music Entertainment confirmed the news on 17 June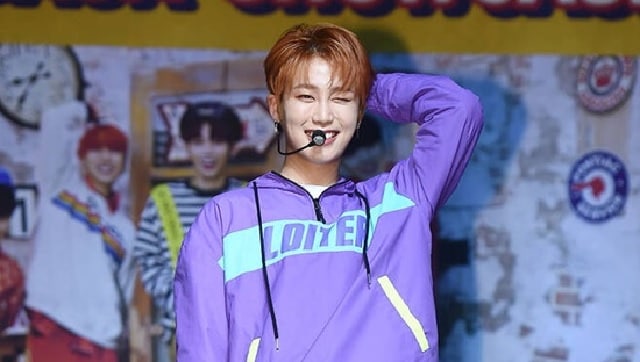 K-Pop star Yohan has died at the age of 28. Yohan, whose real name was Kim Jeong-hwan, passed away on Tuesday in South Korea.
According to a report in The Sun, his family has not revealed the cause of the young star's death.
As per the report, Yohan's wake is being held at Severance Hospital in Sinchon and he will be moved to a cemetery in Yongin on 18 June.
According to the report, his agency KJ Music Entertainment confirmed the news on 17 June. It said, "We are sad to relay the most unfortunate, sorrowful news. On 16 June, TST member Yohan left this world. Yohan's family is currently in deep mourning."
The agency further added that the family has pleaded that media articles making speculations about the cause of his death, be refrained out of respect.
According to the website Soompi, Yohan first debuted in 2015 with the group NOM. However, after NOM disbanded, Yohan joined the boy group TST (Top Secret) in 2017. TST had recently released a single album Count down.
Following the death of the star, South Korean singer Lee Kiseop wrote, "I love you a lot, Yohan... I miss you," reported Mirror.
Yohan performed alongside Ain, K, Wooyoung, Junghoon, Yonghyun and Kyeongha. The band is best known for the songs 'Love Story,' 'Paradise' and 'Wake Up.'
also read
Entertainment
In the first look poster, Ali Fazal can be seen sporting a rather rugged look in front of a dirt bike in the middle of the desert.
Photos
Known to have a penchant for classic tailoring, minimalism and glamor, Anushka's overall sense of style is the confidence and authenticity that she exudes naturally. One brand that has been a constant in her wardrobe over the years is Dior. Let's take a look at some of her most stunning Dior outfits
Entertainment
When asked about the recent controversy surrounding Ryan Gosling being too old to plan Ken, she completely disagreed. Priyanka said, "Ryan Gosling will eternally be one of those guys who are hot!"