Yasuke review: Netflix anime is an innovative take on an unexplored part of Japanese history
Don't walk into Yasuke expecting just an animated biographical drama for it elevates whatever little is known about Japan's Black samurai with wild sci-fi and supernatural elements.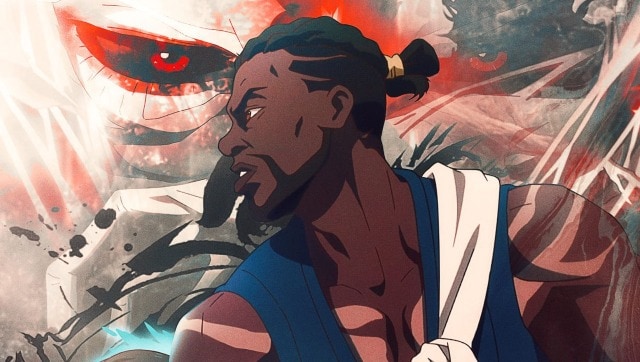 Netflix's new anime Yasuke, is a lesson on an unexplored chunk of Japanese history. But do not walk into this show expecting just an animated biographical drama.
Centred on the real-life samurai of African descent, Yasuke , who served under the 16th century shogun (feudal lord) Nobunaga Oda, the anime takes too many creative liberties with the story. It tries to elevate whatever little is known about this figure with wild sci-fi and supernatural elements. There are mechas mercenaries (robots), shape-shifting giants, a warrior that can conjure weapons out of thin air, and more.
The project is created and directed by LeSean Thomas (The Legend of Korra, Cannon Busters) alongside Japanese animation studio MAPPA (behind Jujutsu Kaisen and the final season of Attack on the Titan). Lakeith Stanfield, who recently starred in Judas and the Black Messiah, voices the titular character in English, and also serves as one of the executive producers. Yasuke is the latest attempt by Netflix to diversify its slate, and amplify more Black voices and talent, especially in the wake of the Black Lives Matter movement.
Yasuke begins from where historical records reach a dead end. Two decades after the passing of Nobunaga (voiced by Takehiro Hira of Giri/Haji-fame) through ritual suicide (seppuku), Yasuke lives a solitary existence in the countryside. He ferries people across the river, fishes, and spends the rest of his time downing sake in the local watering hole. He is haunted by the death of Nobunaga, to whom he still remains fiercely faithful. Yasuke's past as a strong, invincible, and loyal force in the shogun's army, is often only recalled in bits through fragmented flashbacks. Stanfield as the protagonist doesn't bring much emotion to the character, there's a steady stoicism in his voice, a kind of watered down, tired version of Darius from Atlanta.
One day, he is asked to accompany a young girl Saki (Maya Tanida) and his guardian Ichika (Gwendoline Yeo) to a special doctor far away from their quiet village. Saki is no ordinary girl for she possesses, in her words "crazy mind superpowers." Trouble ensues when Saki becomes a person of interest to different villains, but Yasuke always comes to the rescue.
The story's focus shifts from Yasuke to his unwavering determination to keep the girl safe, putting his solo story in the corner. Maybe Season 2 is reserved for an in-depth exploration of the character. Thus begin sequence after sequence of fights and violent confrontations that are a little too long, taking over a majority of episode space. Often overpowered and outnumbered by his enemies, he still manages to defeat them. All these antagonists come and go, there isn't any particular one that will hold your attention, except maybe the crazed priest who first snaps a random hostages's neck and then later on beats and tortures Yasuke. He has no lucid motivation to hold Saki captive, except to bring peace in his land. How would her powers bring peace to his land, he never bothers to spill. There are no juicy backstories to any of the other villains, where they came from, and why they are in Japan as mercenaries for hire.
Yasuke also lives in a world where people are habituated to everything outlandish, from sorcerers to the aforementioned giant, just not the colour of his skin. Wherever he goes he's subjected to stares and gaping mouths, an aspect the story never digs deep into. What one can infer here is that the real world is accepting of many things, yet stops short at the issue of race.
The show has compelling visuals and vibrant colours, especially the 3D textures of the lush Japanese landscape, as well as the elaborate war sequences, and gory scenes with an awful lot of blood gushing out of bodies. Flying Lotus's esoteric jazzy score raises any emotion, heightens the tension in every scene. In the opening credits, he collaborates with Thundercat for 'Black Gold.' 
Despite its flaws, Yasuke is an innovative attempt to revive a long forgotten Japanese figure and a coming together of two cultures. As an anime newbie, the never-ending length of just one season has often let me fatigued. But with just six episodes, each 30 minutes long, Yasuke is a great starting point for those curious about anime.
Yasuke is streaming on Netflix. Watch the trailer here —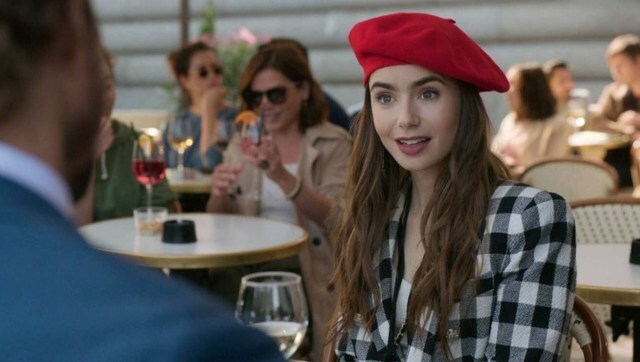 Entertainment
"I couldn't be happier to be back in Paris for Season 2 to expand upon those lessons, to continue to grow," Lily Collins said of her return on Emily in Paris season 2
Entertainment
While Cinema Bandi releases on Netflix India on 14 May, Ramyug will begin streaming on MX Player from 6 May.
Entertainment
"I wouldn't be able to tell a story far from me, something that I haven't lived or that doesn't belong to me," says Italian author Antonio Dikele Distefano, whose novels inspired Zero on Netflix.