Yami Gautam on camps in Bollywood: 'I have an outsider's perspective of the industry'
Yami Gautam, who started her career five years ago with Shoojit Sircar's Vicky Donor opposite Ayushmann Khurrana, is slowly but steadily climbing the ladder. Her next film Kaabil clashes with SRK's Raees.
Yami Gautam, who started her career five years ago with Shoojit Sircar's Vicky Donor opposite Ayushmann Khurrana, is slowly but steadily climbing the charts of Bollywood.
Her next, Kaabil with Hrithik Roshan, releases on 25 January. Post that, she will be seen in Sarkar 3 with Amitabh Bachchan and Manoj Bajpayee, where she essays a slightly negative role. Sounding excited about her forthcoming film Kaabil, Yami says, "For the first time both the leads are visibly impaired. We haven't seen this before in the Hindi film industry and that gives an edge. Also, I got to work with Hrithik for the first time."
Kaabil  was apparently rejected by Kareena Kapoor Khan, and Parineeti Chopra, probably because of the length of the role. Yami says, "It is a very inspiring story that celebrates the unexplored potential of an individual. At the end of the film, you will not feel sympathetic, but inspired.  My character is shown as independent, she travels alone, goes for work and leads a normal life like anyone of us. My perception about visually impaired people has completely changed."
She continues, "I had to strictly keep away from the stereotypical acting, which we have seen in several movies in the past. My coach told me that there was no sympathy I should latch on to with my character. Secondly, I was told never to feel stiff. Visually impaired people listen more, and they also listen more to themselves as compared to us."
In her next, Ram Gopal Varma's Sarkar 3, Yami plays an intense character with grey shades, Annu Karkare, a vexed and ferocious daughter who is set to seek revenge for her father's murder from Sarkar.
Says Yami, "Working on the Sarkar franchise was in complete contrast to working on Kaabil.  While explaining my role, Ram Gopal Varma told me that it would be interesting to show another side of me as a performer. He said I have that image of a happy girl, always smiling, 'so let's break that and give you guns in your hand'. I am obviously excited working with Mr Amitabh Bachchan. I remember, I was in college when the first installment of Sarkar had released. After watching it my parents came and told me that it is a must watch, and now I'm working in its franchise."
Yami had a slow start in Bollywood essentially because some of her films (except for her debut, and Badlapur opposite Varun Dhawan) were declared duds at the box office. But she was not one to give up.
"I had some great experiences but there were times when films didn't do well. But the key is to not just accept but to embrace failure and respect that. I made sure that my growth at the personal level doesn't go stagnant. I decided to groom myself in different ways, be it fitness, dance, and during that course films and opportunities came up. I was often asked about why I haven't signed many films but I would rather wait for a good opportunity and keep working on myself harder," says Yami, who has directors like Rajkumar Hirani, Imtiaz Ali, Vishal Bhardwaj on her wishlist.
But what does Yami, who doesn't seem to have any godfather, have to say about the camps in the industry?
"It is very simple in my case. Work gets you work, good work gets you good work. Yes, of course, it is important to grow and I would love to work with all the big names, but it will happen at the right time.  I am an individual here who is making it on her own. I am happy doing that and I am very happy about where I have come from. So I have an outsider's perspective. Slowly and steadily whatever films I am getting, it is helping me inching towards where I want to be. I want to be known as a versatile actor."
While much has been said about the clash between Kaabil and Raees at the box office, what is Yami's take on it? "It is all exaggerated. Everybody is very happy, everybody is positive and everybody is focused on their work. Everybody is too busy to look here and there."
Find latest and upcoming tech gadgets online on Tech2 Gadgets. Get technology news, gadgets reviews & ratings. Popular gadgets including laptop, tablet and mobile specifications, features, prices, comparison.
Entertainment
Himani Shivpuri said she is receiving treatment at Holy Spirit hospital in suburban Mumbai on the advice of her doctors.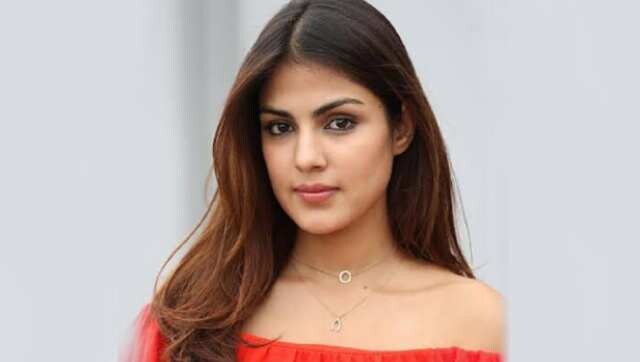 Entertainment
Comparison of Sanjay Dutt's case with Rhea's is a glaring contrast: the actor was caught with drugs.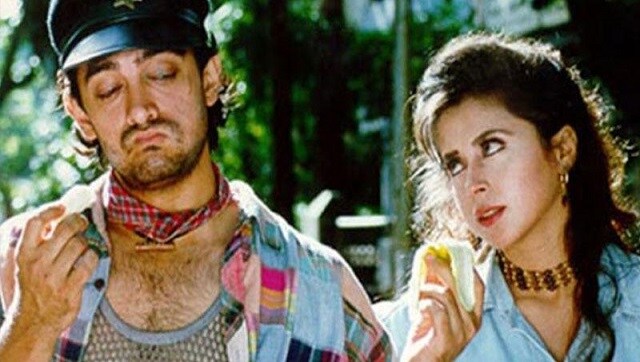 Entertainment
Manish Malhotra's costume design not only changed Urmila Matondkar's onscreen image but elevated the importance of the wardrobe department on a film set.