Yami Gautam on Batti Gul Meter Chalu, her favourite legal drama, and Bollywood's #MeToo moment
Yami Gautam is back after a break lasting more than a year and will be seen as an attorney in Shri Narayan Singh's Batti Gul Meter Chalu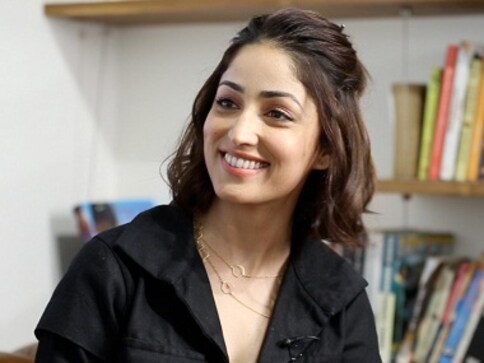 Yami Gautam's last press meet was during the promotions of the forgettable Sarkar 3. More than a year later, she is back in the spotlight and will be seen as a hard-nosed lawyer in Shri Narayan Singh's Batti Gul Meter Chalu. She says people must have guessed from the trailer who her character is siding with, in the courtroom. She also says she avoided watching films with a legal backdrop to avoid having her interpretation of the role clouded. "The only thought that occurred to me when I was signed on for the role was that I should do something practical. I had gone to the Bombay High Court and attended a session there. I also interacted with the lawyers present there and they were kind enough to answer all my queries."
Yami reveals that the dialogues that were given to her for the courtroom sequences were in pure Hindi and it took her some time to comprehend them. "When you are given dialogues in shuddh Hindi it becomes bit tedious to figure out from where one can improvise. When you stay in Mumbai your connection with Hindi remains only till your films and the language that was given to me was so pure that I had not even come across something like that during my school days," says Yami with a chuckle.
The actress discloses that when she was offered the film she had developed an instant liking for the character of Gulnaar, the lawyer – a small but pivotal role in the film. Yami's reason for opting to play the character was based on the fact that she was aware of the grass-roots issues that people face in small towns. "I come from Chandigarh and have my roots in Himachal Pradesh so, I was aware of the nature of basic problems that people encounter in their daily life. Since I have grown up in that region, there was also a personal connect with the concept of the film. I have never played the role of a lawyer in any of my previous films. The film is about three friends but it finally boils down a courtroom drama. My role in the film is pivotal and was very happy to play someone who is strong, independent and is fighting for what she thinks is right," says Yami.
The actress considers Rajkumar Santoshi's Damini as her favourite legal drama and before stepping into the shoes of a lawyer for BGMC, had her homework ready and could differentiate between  legal proceedings in courts based out of small town and big cities. "Local courts have a different ambiance altogether. I don't mean to say that local courts don't follow any decorum but the mannerism and protocol is very different from those located in metro cities. In BGMC we have tried to ensure the performances are real. A courtroom does not always mean that the tone is always serious. I did not watch any such film for the sole reason that I did not wanted my character to come under some sort of influence. I don't know if I have succeeded or not but I have tried to do something in a natural way."
Yami has only words of praise for her director Shri Narayan Singh who wanted Yami sans make up for the film. The actress says that her association with the director dates back to the days of her debut film Vicky Donor which credited him as one of the editors. So is he a better director or editor? "A good director also has to be a good editor and that's how I will put it. He is someone who simultaneously edits the film in his head while shooting. You can never take out the editor from him and it's a huge plus point. Sometimes, as a director, you may get carried away and thus end up including stuff out of sentiments but as an editor you will know that it will stretch out."
Ask her if there are any causes dear to her that she would like to fight for/against as a lawyer and she says names education for children and crime against women. "My Dadaji who is now no more, was the first one to start a school for underprivileged kids in Chandigarh and I have some fond memories of it. Crime against women is another issue which is very close to me and am not saying it because of I want to ride the feminism or women empowerment wave. The good thing is that a dialogue has started and more people have started talking it," says the actress.
About Bollywood's own #MeToo movement she thinks there is a possibility but it will take time. "Why should Bollywood be the only thing? May be you are saying it because people follow us, hear us and look up to us. It is possible but it will take time – how much, I myself don't know. There are some harsh realities which we may not acknowledge but they do exist and they stem from a certain fear, fear of may be upsetting someone or fear of being dragged into some mucky controversy. It's a very complex thing," signs off Yami.
Entertainment
The trailer of Taapsee Pannu's upcoming film 'Dobaara' directed by Anurag Kashyap has been released.
Entertainment
Kriti Sanon took to Instagram and shared a BTS video from the shoot of Mimi on the film's one year anniversary.
Entertainment
A recent video shows some residents from Indore that have taken Ranveer Singh's viral nude photoshoot a little too personally.