X-Men: Dark Phoenix set photos - It looks like filming will start very soon
Sophie Turner will reprise her role as Jean Grey in X-Men: Dark Phoenix.
It looks like class is back in session at the Xavier's School For Gifted Youngsters in the first set photo for X-Men: Dark Phoenix.
Eventhough pre-production on the film is just gearing up at the moment, it looks like the cast and crew are really excited for the new film.
Star James McAvoy (who plays the younger version of professor Charles Xavier) took to Instagram to tease his return as Professor X in a rather unique way.
The team of X-Men: Days of the Future Past is returning as the cast and crew on the set of this film. Longtime x-men writer Simon Kinberg is writing and helming the venture, and the cast includes the likes of Michael Fassbender (Magneto), Jennifer Lawrence (Mystique), Nicholas Hoult (Beast), Alexandra Shipp (Storm), Tye Sheridan (Cyclops), and Kodi Smit-McPhee (Nightcrawler). Sophie Turner will play the titular role of Dark Phoenix and Jean Gray . 
Jessica Chastain is in talks to play the villain of the film X-Men: Dark Phoenix, Lilandra. An empress of the alien race, Lilandra is in search of and eager to eradicate the Phoenix Force. Kinberg previously confirmed that the next X-Men film would jump ahead ten years from Apocalypse (the last X-Men film), offering a 1990s setting for the sequel. The X-Men comics saw a commercial boom during the '90s, following character redesigns by Jim Lee, which went on to be the basis for the fan-favorite animated series. Twitter user @JENLAWFILMS is among those who have gotten ahold of a set photo that shows what looks to be the exterior of the Danger Room. The Danger Room is a part of the X-Men mansion in the comics and works as a battle simulator.
First pic from the #XMenDarkPhoenix movie set!#Xmen #DarkPhoenix #XMCU #TeenSpirit pic.twitter.com/Dsm8YTpf49 — JENLAWFILMS (@JenLawFilms) June 19, 2017
This, followed by a photo of Sophie Turner with a fan near the film's set in Vancouver – confirms that production on the film will begin very soon:
'Sophie Turner' arrives in Montreal ahead of filming 'X-Men: Dark Phoenix'
(takes photo with a fan) #XMenDarkPhoenix pic.twitter.com/UwuUbM26Q8

— X-Men Updates (@XMenUpdates) June 19, 2017
 X-Men: Dark Phoenix is set to open in theaters on November 2, 2018.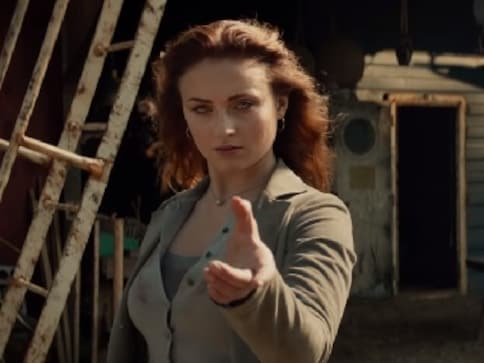 Entertainment
X-Men: Dark Phoenix is the 11th installment of the X-Men movie franchise and will probably be the last.
Entertainment
Evan Peter has said that the upcoming Dark Phoenix will be darker in tone than its predecessors.
Entertainment
X-Men: Dark Phoenix serves as a new spin on the classic storyline of the Dark Phoenix Saga, that was also explored in <em>X-Men: The Last Stand.</em>