Woody Allen's son Moses defends him against sexual assault allegations, says Mia Farrow was abusive
Moses Farrow, the son of filmmaker Woody Allen and Mia Farrow, published a blog post defending his father against claims of sexual abuse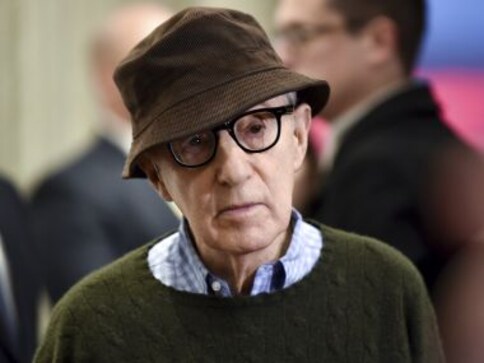 Moses Farrow, the son of veteran filmmaker Woody Allen and Mia Farrow, published a blog post defending his father against claims that Allen sexually assaulted his sister, Dylan Farrow.
The post also detailed multiple allegations that Mia physically and verbally abused Moses and his siblings, reports variety.com.
The post published on Wednesday, titled A Son Speaks Out, opened with an explanation as to why Moses felt inclined to write about the situation.
"I'm a very private person and not at all interested in public attention. But, given the incredibly inaccurate and misleading attacks on my father, Woody Allen, I feel that I can no longer stay silent as he continues to be condemned for a crime he did not commit," read the blog.
Moses repeatedly emphasised his presence as a witness to alleged acts, or lack thereof, on both sides. The memories he recounted in the blog, of his time with Allen were all positive, while he claimed Mia physically harmed him and his siblings, as well as "brainwashed" them to fear her and hate Allen.
"It pains me to recall instances in which I witnessed siblings, some blind or physically disabled, dragged down a flight of stairs to be thrown into a bedroom or a closet, then having the door locked from the outside," wrote Moses.
"She even shut my brother Thaddeus, paraplegic from polio, in an outdoor shed overnight as punishment for a minor transgression."
He ended the essay by denying the allegation that Allen sexually assaulted Dylan, saying that Allen would have never had the opportunity to commit the act, as he, his siblings, and two nannies were present that day, all ordered by Mia to "watch him like a hawk".
Moses Farrow also addressed actors who severed ties with Allen in the wake of Dylan Farrow's claims. Multiple men and women who previously collaborated with Allen had since publicly spoken out against him, including Timothee Chalamet, Ellen Page and Greta Gerwig.
"To the actors who have worked with my father and have voiced regret for doing so: You have rushed to join the chorus of condemnation based on a discredited accusation for fear of not being on the 'right' side of a major social movement," Moses Farrow said.
World
To get a jury to convict Allen, a prosecutor would need to show he was guilty beyond a reasonable doubt, based on evidence such as testimony from Dylan Farrow.
Entertainment
Dylan Farrow's YA novels will be set in a fantasy world where those in control of society use magic to change the truth.
Entertainment
Atwell said the #MeToo and Time's Up movements have "blasted open" the conversations around the issue of sexual harassment in the film industry