WonderWoman's new trailer reveals more details about World War I fight sequence
Gal Gadot stars as the superheroine WonderWoman who tries to bring the first world war to an end.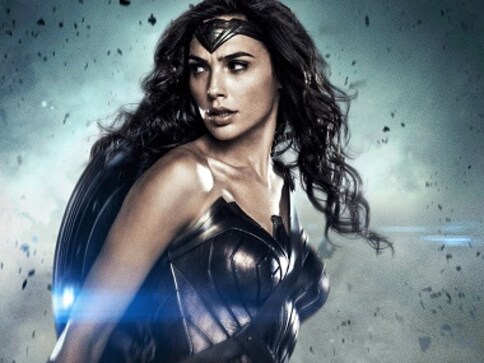 Superhero film fans, rejoice!
Along with the new Marvel film, Doctor Strange, releasing this week, the second trailer for WonderWoman, which marks DC's foray into feminist storytelling was also rolled out.
The new preview gives us more insight into the film's story. From what we understand of the film now, it is being narrated by Diane in a flashback that her to the time of World War I.
Her voice over states as she walks to the modern day Louvre museum, "I used to want to save the world, this beautiful place. But the closer you get, the more you see the great darkness within." We presume she is narrating the story of her adventures of fighting World War I to someone from the Justice League, most probably Bruce Wayne. These scenes, according to Zack Snyder's own timeline for the DCEU take place after Batman v Superman.
Other than this we also know that the film sets up the origin story for WonderWoman, who is a princess on the mythical island of Themyscira, who is drawn into fighting World War I once the battle comes to her homeland.
From the looks of it, the film will also try and incorporate the fish-out-of-water comedy with Diana being completely new to the world of men where she is bossed around be men.
The film is the last chance for the DCEU to redeem itself. Although Batman Vs Superman: Dawn of Justice and Suicide Squad raked in $1.62 billion at the box office, the films were criticised by critics and fans alike for not sticking to the plotline.
WonderWoman also stars Chris Pine, Connie Nielsen and Danny Huston and will release on 9 June 2017.
You can watch the trailer here.

Find latest and upcoming tech gadgets online on Tech2 Gadgets. Get technology news, gadgets reviews & ratings. Popular gadgets including laptop, tablet and mobile specifications, features, prices, comparison.
World
Azerbaijani president Ilham Aliyev has repeatedly thanked Turkey for support analysts have described as a 'game-changer' in the current conflict
Entertainment
"I am always looking for makers and directors who can churn out good performances out of me and push me to the edge. I work like that."
Entertainment
While many Twitter users stated how it was "not right" to cast Gal Gadot, others pointed out that Cleopatra was actually Macedonian Greek