Wonder Woman: Warner Bros announce sequel of Gal Gadot starrer to release in December 2019
Wonder Woman 2 is set to storm theaters on 13 December, 2019. Warner Bros. announced the date late Tuesday.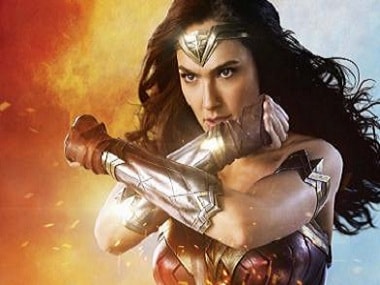 Wonder Woman star Gal Gadot is set to reprise her role as Diana of Themyscira. But a director has yet to be set. Director of the first installment, Patty Jenkins, is still in negotiations for the job.
Jenkins' Wonder Woman is still chugging along at the box office, with over US $389.7 million from North American theaters. It recently surpassed Guardians of the Galaxy Vol. 2 to become the top domestic earner of the summer movie season and the second-highest of the year, behind Beauty and the Beast.
Firstpost had earlier reported that the film has also become DC comics' highest grossing film within the DC extended universe. The DCEU includes other immensely popular films such as Man of Steel, Batman v Superman: Dawn of Justice and Suicide Squad. 
Therefore, a film with a female superhero superseding films which are equally paramount to the DC universe, marks a significant change in the way female-centric films are being perceived among the masses.
Gal Gadot will also be seen in Justice League alongside Batman (Ben Affleck), Aquaman (Jason Momoa), Flash (Ezra Miller) and Cyborg (Ray Fisher). It seems like Joss Whedon is banking on the success of Wonder Woman by putting her in the spotlight.
With inputs from AP.
Updated Date: Jul 26, 2017 12:00:32 IST
Find latest and upcoming tech gadgets online on Tech2 Gadgets. Get technology news, gadgets reviews & ratings. Popular gadgets including laptop, tablet and mobile specifications, features, prices, comparison.