With Tom Hardy's Venom yet to release, Woody Harrelson confirms sequel is already in the pipeline
When asked about who he plays in Venom, Harrelson said, 'I thought it was under wraps that I'm even in the movie.'
Actor Woody Harrelson has revealed that a sequel to Venom, starring Tom Hardy in the titular role, is already in development.
Harrelson, who recently starred in Solo: A Star Wars Story, revealed in an interview with Collider that the makers of the film are already planning a sequel and his role in it will be much more.
"Well, you know, Ruben Fleischer did Zombieland, directed it, so that was a big part of it. And also, Tom Hardy, I really respect and think he's one of the great actors. So that, coupled with what is a really wonderful script, I felt like I kind of should, you know?
"Roll of the dice, because I'm just I'm in a little fraction of this movie, but I'll be in the next one, you know? So I haven't read that script, but anyways, just rolled the dice," Harrelson said.
When asked about who he plays in Venom, Harrelson said, "I thought it was under wraps that I'm even in the movie."
The War of the Planet of the Apes star is rumoured to be playing supervillain Carnage in Venom, which also features actors Michelle Williams, Riz Ahmed and Jenny Slate in pivotal roles.
Find latest and upcoming tech gadgets online on Tech2 Gadgets. Get technology news, gadgets reviews & ratings. Popular gadgets including laptop, tablet and mobile specifications, features, prices, comparison.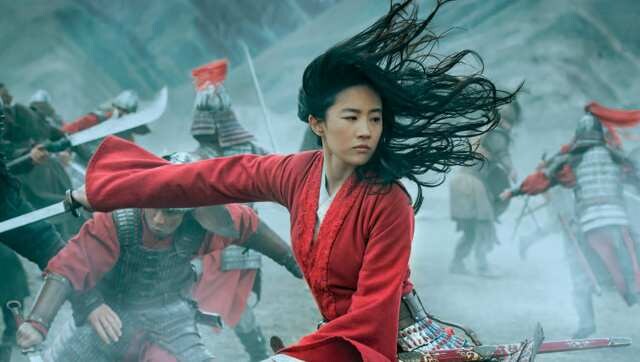 Entertainment
Disney's Mulan remake debuted in China over the weekend with a disappointing $23 million, even with most theaters in the region being reopened
Entertainment
The Television Academy announced that each network and streaming service competing on the telecast has pledged a $100,000 donation for every Emmy they win.
Entertainment
The show's glaring lack of ambition for telling a story, that is inherently endowed with edge-of-your-seat moments and riveting characters in a gross and murky universe, is insulting to its already well-established fandom.