With Thugs Of Hindostan, Bollywood showcases its penchant for glamour over authenticity in period dramas
When it comes to depicting historical characters and settings, mainstream Bollywood just cannot get their script right, as the latest biggie Thugs Of Hindostan proves yet again. The case is worse for fantasy and mythology flicks.
Bollywood's Diwali 2018 biggie Thugs Of Hindostan has Amitabh Bachchan, Aamir Khan, Katrina Kaif and Fatima Sana Sheikh flaunting period costumes, engaging in swashbuckling swordplay and gyrating to catchy item numbers. Pre-release publicity brouhaha has garnered over 76 million views for the film's trailer on YouTube. The audience is obviously curious, and the paisa vasool entertainer has already broken a few records.
Those used to Hollywood-level production values, however, are calling the film a poor rip-off of Pirates Of The Caribbean. More importantly, history enthusiasts scream blue murder at the slipshod use of the word "thugs" in the title. Going by the trailer alone, Thugs Of Hindostan looks more like a work of fantasy than history. To begin with, thugs were a cult of highway robbers and murderers, and not pirates turned nationalistic revolutionaries as portrayed.
Apart from instances when it is driven by political agenda, there is little focus on history in India. Bollywood, however, always has a ready stock of glamourised big-budget ventures based on India's past. Lately, big screen instances have included Jodhaa Akbar, Mohenjo Daro, Bajirao Mastani and Padmaavat, while we have had Bharat Ka Veer Putra: Maharana Pratap, Jhaansi Ki Raani, Chakravartin Ashok Samrat and Porus on the telly.
Most such efforts have historians frothing at the mouth. There are the self-appointed guardians of culture, too, prone to violent protests. Such protests could seem farcical and driven by vested interest, but then creative liberty should not become a free-for-all card either.
A recent hilarious example was Ashutosh Gowariker's Mohenjo Daro, where Hrithik Roshan looked more like a fashion model at a fancy dress show. Amid many historical gaffes, heroine Pooja Hegde's gaudy attire was particularly noticeable. Deepika Padukone's Mastani and Priyanka Chopra's Kashi Bai dancing together in Bajirao Mastani gave a bizarre spin to the definition of fiction. On TV, Porus depicted Alexander and Porus being born on the same day. Producers skirt the ire of protest groups by changing a film's title or adding disclaimer. Diligent research isn't a priority.
The best in the historical genre have always revealed through research — think Richard Attenborough's Oscar-winning film of 1982 — Gandhi — or Netflix's Golden Globe-winner, The Crown.
Prospects are even bleaker in the realm of mythology. Television has come a long way — and not necessarily a good way — since Ramanand Sagar's Ramayan in the eighties. Not much has changed though, new-age shows such as Devon Ke Dev…Mahadev and Siya Ke Ram would underline. The CGI may be better now but regard for authenticity is as low as ever.
Fantasy based on folklore fares worse. Naagin, for instance, tries cashing in on every regressive cliché associated with Bollywood's ever-popular ichhadhari snake formula without taking the idea forward.
Few filmmakers use mythology intelligently to entertain (the recent dark fantasy Tumbbad is a rare example). On TV, one can recall the academic research that Dr. Chandraprakash Dwivedi put into his series Chanakya. Aamir's Lagaan showed how over-the-top fiction can be set against a historical backdrop.
Pity, Aamir seems to have forgotten his own lesson this time with Thugs Of Hindostan.
World
The TLP was able to mobilise Punjabi youth in great numbers because the ground was fertile for the propagation of right-wing extremist ideas
Lifestyle
Through this fortnightly column, Tales From TJ Road, Bachi Karkaria tells the story of Mumbai's metromorphosis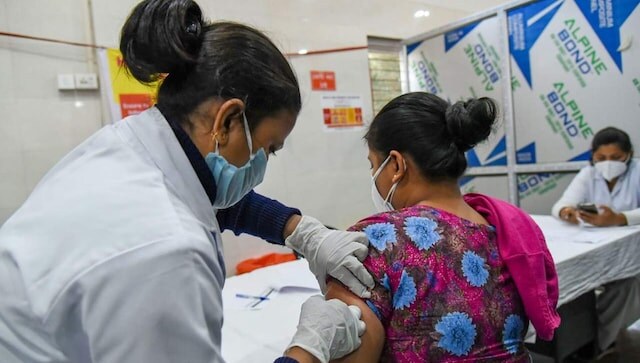 India
The Central and the state governments must move more quickly than they have to contain a potentially disastrous situation