With Sridevi's death, plans of a possible Mr. India sequel put to rest; film reportedly shelved
With Sridevi and Amrish Puri gone, the question of a Mr India sequel does not arise, says filmmaker Shekhar Kapur.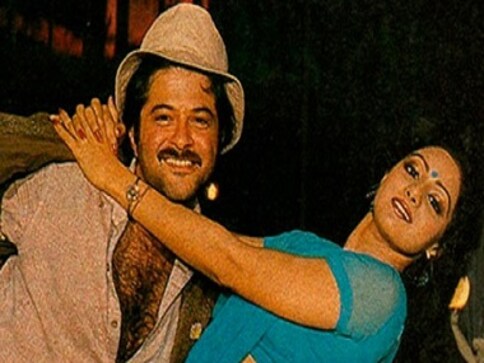 When the news of a possible sequel to the 1987 film Mr. India was announced, fans and cinephiles were nothing short of being ecstatic as the film enjoys a cult status. The songs, the dialogues, the performances of Amrish Puri (as the evil dictator Mogambo), Sridevi and Anil Kapoor — all remain audience favourites even after 30 years of the film's release.
Now there are reports claiming the sequel has been shelved by the makers since they feel it makes no point since two of the prime actors in the film — Sridevi and Amrish Puri — are no more.
According to a report by Bollywood Hungama, Shekhar Kapur (who had directed the 1987 film) said, "I don't know what is happening with that project or what Boney's (Boney Kapoor) plans are. I was never going to direct the sequel. Now with Sridevi no more, the question doesn't arise."
After Sridevi's comeback with English Vinglish, her husband and producer Boney had announced that a sequel of Mr India is in the pipeline.
Shekhar Kapur's Mr. India is often considered India's first sci-fi flick with a storyline that was way ahead of its time, in terms of Indian cinema. Written by Javed Akhtar, Mr. India revolved around "A poor but big-hearted man takes orphans into his home. After discovering his scientist father's invisibility device, he rises to the occasion and fights to save his children and all of India from the clutches of a megalomaniac," as stated on IMDb.
Entertainment
Sooraj Pancholi was booked for alleged abetment to suicide in the case and is now out on bail.
Entertainment
Kamaal Khan in his plea said a film viewer cannot be prohibited from making comments about a film or its characters.
Entertainment
The incident occurred on Monday evening near a temple in Andheri, according to police