With Netflix releasing Orson Welles' The Other Side of the Wind, a look at promising films we never got to see
Orson Welles' final film, The Other Side of the Wind, finally getting a release after 48 years on Netflix ought to usher in a phase for big-ticket films that got shelved
Among the other things that Netflix is doing, could it also become a haven for films that for some reason or the other never enjoyed a theatrical release? Orson Welles' final film, The Other Side of the Wind, finally getting a release after 48 years on Netflix ought to usher in a phase for big-ticket films that got shelved or never got to see the light of day due to some technical malfunction.
Welles' The Other Side of the Wind remained unfinished at the time of the death of the auteur in 1965 and soon got the tag of being one of the most famous movies that never released. The film had been marred in all sorts of troubles, including warring rights holders and a slew of failed funding endeavours that involved a relative of the erstwhile Shah of Iran.
Now that the thespian's swan song is ready to enthrall audiences across the globe, here is a list of Hindi films that ran out of funding or were doomed to languish in cans. Some of these films include iconic stars such as Amitabh Bachchan and Kamal Haasan at the early stages of their career, or fabled creative collaborations like Dev Anand and Vijay Anand or stars like Aamir Khan getting to share the screen with the legendary Rekha.
Zameen (1988)
One of the biggest projects of the 1980s, Zameen featured Vinod Khanna, Sanjay Dutt, and Rajinikanth along with Sridevi and was nearly 85 percent complete when the financier supposedly ran out of funds. Directed by Ramesh Sippy, Zameen was also the only film where screen divas Sridevi and Madhuri Dixit shared the frame.
Time Machine (1992)
Directed by Shekhar Kapur, Time Machine featured Aamir Khan as the desi Marty McFly in the Hindi version of Robert Zemeckis' Back to the Future (1985) along with Naseeruddin Shah and Rekha as the parents he travels back in time to meet. The film also featured Raveena Tandon, Paresh Rawal along with the great Vijay Anand as the scientist who helps Khan but the film made the most news about Rekha and Khan working together post Locket, a film that was produced by Khan's father Tahir Hussain but got delayed endlessly apparently to due to Rekha's attitude.
Khabardar (1984)
Described as Anand (1971) meets Whose Life Is It Anyway (1981), Khabardar was a said to be a scathing statement on euthanasia and featured Amitabh Bachchan as a doctor and Kamal Haasan as a terminally ill patient. Had the producers not abandoned the film reportedly after shooting nearly 16 reels fearing massive backlash, Khabardar would have been the first film to feature Bachchan and Haasan before Geraftaar (1985). The film also featured Sridevi and Jaya Pradha.
Zooni (1989)
The story of Kashmiri poetess Habba Khatoon, who falls in love with the then ruler of Kashmir, Yusuf Shah Chak, has been attempted on celluloid by many including Mehboob and BR Chopra, but the one who came closest was Muzaffar Ali in the late 1980s with Dimple Kapadia and Vinod Khanna. Ali had planned to shoot the film in the valley across four seasons but after shooting half of the film, he gave up due to insurgency troubles in 1990. There were stunning visuals from the film that made it to many film glossies in the 1990s but unfortunately, Ali's magnum opus remained unfulfilled. Read more about the film here.
Kalinga (1991)
The only film that Dilip Kumar was officially supposed to direct, Kalinga (1989) was a family drama surrounding a judge (Dilip Kumar) and his two sons (Raj Babbar and Raj Kiran) who decided to kill him as he often stood between them and their plans to get rich. Produced by Sudhakar Bokade, who hit the big time with Saajan (1990), Kalinga was delayed endlessly due to Yusuf sahab's penchant for perfection and the long in making film was finally shelved when the producer ran out of money to bankroll the film. Read a report on Kalinga published in 1993 here.
Ladies Only (1998)
Produced by Kamal Haasan, who also played the role of a corpse, Ladies Only was based on the Jane Fonda, Dolly Parton and Lily Tomlin starrer 9 to 5 (1980) where three working women get even with their autocratic, sexist, and egotistical boss. The three leading ladies were Seema Biswas, Shilpa Shirodkar, and Heera Rajagopal and the boss was played by Randhir Kapoor, who had faced the camera after a long hiatus. Apparently, Haasan never got the price he wanted for the film and as a result, never released it.
Jaana Na Dil Se Door (2001)
The last film directed by Vijay Anand, Jana Na Dil Se Door featured his elder brother Dev Anand as a writer who never got his due. Dev sahab's character was that of a single father and featured poignant moments with his screen daughter that were said to be a breakaway from his usual signature acting style. It would have been interesting to see how Goldie Anand would have dealt with a story that was almost an inversion of his last great film with Dev Anand - Tere Mere Sapne. Here's a video interview with Goldie Anand during the making of the film.
Based on AJ Cronin's The Citadel, Tere Mere Sapne featured a small time doctor (Dev Anand) who gets instant fame following a research paper. While talking of Vijay Anand, one would love to see Kahin Aur Chal (1968), a film the he made post Jewel Thief (1967) with Asha Parekh and Dev Anand that never got a decent release because the financier, Tolaram Jalan, apparently wanted to show a loss in business by making a flop film. Hearing the songs that Shankar-Jaikishen recorded for the film, one can only imagine what a fun ride Kahin Aur Chal would have been.
Entertainment
Fans have been eagerly waiting for the third part of the Don franchise since the release of Don 2 in 2011.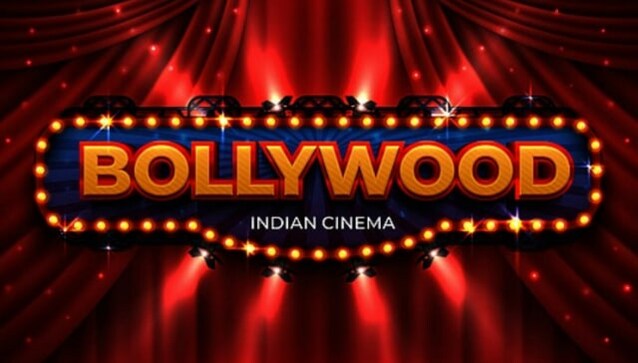 Entertainment
These are not isolated cases of one or the other A-lister determined to milk every penny out of the producers. A majority of the actors behave this way.
Entertainment
Heart of Stone also features Gal Gadot and Jamie Dornan. The other projects that were announced at the event were Squid Game 2, Queen Charlotte: A Bridgerton Story, Wednesday, and Enola Holmes 2.