With Mowgli: Legend of the Jungle, films based on fairy tales no longer offer a happily-ever-after
Though Mowgli: Legend of the Jungle comes close on the heel of Disney's The Jungle Book (2016), it holds its own because of Andy Serkis's darker rendition.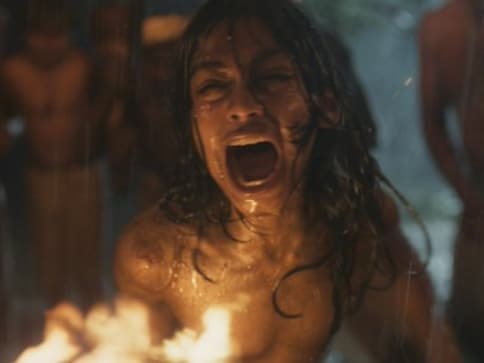 If filmmakers and film lovers across the world were to be asked to name their favourites, Walt Disney would rank high on the list. So profound is Disney's contribution to wholesome entertainment that it is unthinkable to conjure up a world without the pioneer of the American animation industry.
For non-millennials, Disney harks back to countless hours of Mickey Mouse mirth and engrossing fairy tales in an age of innocence. The appeal of Disney productions is still deliberately universal, despite their seemingly children-centric focus. Disney knew market forces well, as he used to say, "You're dead if you aim only for kids. Adults are only kids grown up, anyway."
Evolution of Animation

The stakes are increasingly higher in our technology-driven times. Children's cinema, no longer a preserve of young minds, has mutated into technological wizardry because of mind-blowing computer-generated imagery and layered storytelling, where the captive audience straddles generations. The innocuous comic book has made way for the dark graphic novel and mood-enhancing 'cartoons' are supplanted by gritty realistic portrayals of imagined worlds. There is hardly a middle ground left between Barney & Friends and say, Batman.
Mainstream children's cinema has undergone a sea change over the last couple of decades with almost every Hollywood studio aggressively hedging its bets on animated and superhero films. From fairy tale renditions to comic book adaptations, Pixar, Universal, 20th Century Fox, Sony, Warner Brothers and Paramount have served up plenty of gems. Who can resist the lure of films like Monsters Inc, Shrek, Batman, Kung Fu Panda, The Incredibles, Avengers, Frozen, the Potterverse films, Toy Story, Justice League and The Jungle Book among others?
Loss of innocence

Mowgli: Legend of the Jungle, directed by Andy Serkis and produced by Netflix, is the latest digital take on Kipling's classic. Serkis is best known for his motion capture work in the Lord of the Rings and the Planet of the Apes trilogies. Though Mowgli comes close on the heel of Disney's The Jungle Book (2016), it holds its own because of Serkis's darker rendition. It is also a mega-budget push for a small-screen venture.
Serkis neither cares for the happily-ever-after trope nor songs. Mowgli is a violent depiction of man-nature conflict, stripping even Baloo of his affable charm. While critics are fiercely divided on its cinematic merit, there is absolutely no doubt it is not a kids' film. So, is children's cinema a thing of the past?
Noir landscape

Serkis may have pushed the envelope, but the face of children's cinema started changing a while ago. The Wizard of Oz (1939) is pretty common to every scary movies' list, as is Willy Wonka & the Chocolate Factory (1971), Watership Down (1978), The Secret of NIMH (1982), The NeverEnding Story (1984), The Night Before Christmas (1993) and Coraline (2009). Like Hollywood's Tim Burton and Neil Gaiman, closer home Vishal Bhardwaj has successfully experimented with noir themes for children. Makdee (2002) celebrated Shabana Azmi's stellar performance of a scary witch as Bhardwaj delved into underlying themes of superstition and deception. But Makdee was a one-off success because the Indian film and television industries continue to be inadequate in their offerings of quality entertainment for children — dystopian or otherwise.
Back to the future

In a post-truth and wired world, innocence is a lost cause. A lot is certainly not right with our world and, perhaps, the increasingly dark films are a little too aligned to dark realities. But artistes, as gatekeepers of alternate and better worlds, owe it to our children to be able to capture a sunnier place and time, in a stark reminder of British novelist Roald Dahl's famous saying, "Those who don't believe in magic will never find it."
Entertainment
'Aslan' singer Christy Dignam is currently receiving palliative care at home, his family issued a statement and also requested for privacy at this hour. Their statement read- "As always Christy's health has been and is our priority. It has been a tough road for us all but mostly Christy."
Entertainment
The author noted that living in the closet is often glorified in the film industry.