With Kerala floods, let's ask why we readily watch disaster movies even as real-life disasters leave us reeling
There's something grotesque about a disaster movie, which plays on our darkest fears. There's something equally grotesque about our reaction to these movies.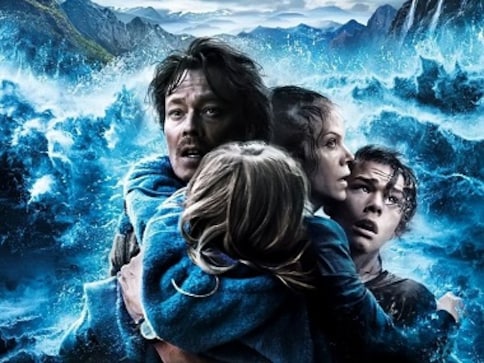 I was working in the US when 9/11 happened. "Wow, this is just like a movie," was something I heard over and over. Translation: the visual of a plane slicing through a building was so out-there, so unimaginable, so fantastic, that it took a while to wrap our heads around the fact that this was not Hollywood but real life. There's something grotesque about the disaster movie, which plays on our darkest fears. There's something equally grotesque about our reaction to these movies. While we flinch from images of disaster in real life, those very images on the big screen make us say, "Pass the popcorn." My editor at Firstpost is no exception. When I told her I'd like to write something along these lines in the wake of the Kerala floods, she said, "I find natural disaster films very, very gripping for some reason."
What is that reason? According to Dr. Julie Norem, who teaches psychology at Wellesley College, Massachusetts, they (unconsciously) help us handle uncertainty. Take The Wave, a Norwegian disaster movie from 2015, directed by Roar Uthaug. It builds on a classic Jaws kind of setup. There's something dangerous out there. One man (the sheriff in Jaws, a geologist here) says they should shut down the place and investigate. But it's tourist season. The man is made to feel he's overreacting – but, of course, he's right, and, of course, all hell breaks loose. The shark-equivalent of The Wave is an 80-metre-tall tsunami that's unleashed after a landslide sends a huge mass of rocks into a fjord. The film proceeds along expected lines, but here's the interesting thing. Such incidents have actually happened in Norway.
The Wave opens with historical footage of these incidents, and a voiceover says: "Research shows there are 300 unstable mountains in Norway today." The director told The Hollywood Reporter, "I've always been a fan of disaster movies – Twister, Armageddon – but we'd never made a movie like this in Norway before. The challenge was to combine the elements of the American genre movie with the reality of the situation in Norway... We are a very rich country, and socially a very safe place. The government takes care of everyone. But we still live with the stress of nature all around us. That's a big part of the narrative, that the spirit of nature, the land itself, is a threat."
The events of The Wave take place in an actual (as opposed to fictitious) location: the village of Geiranger, which Lonely Planet called "the best travel destination in Scandinavia." (So the plot point about loss of tourism revenue is very real.) The village is under constant threat from the surrounding Åkernes mountain. The film ends with a chilling note: "The fissures in Åkernes are monitored continuously today. The cracks grow up to 15 cm a year. All the experts agree that the landslide is inevitable. They just don't know when." Instead of sending the viewer home relieved that the hero saved his family, the film rings an alarm bell that tells its home audience, "You could be next." And yet, The Wave was the highest-grossing film in Norway that year. In a country of just five million people, some 800,000 tickets were sold. And a sequel, The Quake, is due for release on August 31.
Dr. Norem explained, in Psychologies magazine (August 2011), why we gravitate towards darker forms of entertainment. "Being exposed to a dramatisation of an event that hasn't happened yet or, indeed, may never happen – let's say, the end of the world – can help us with problem-solving. An extreme response to this fictional scenario might be to stockpile provisions and build a bunker, but a more helpful outcome would be that we gain a recognition and acceptance that we are not always in control." The journalist and poet Amelia Urry expressed this very sentiment in The Grist. "I think I know how those cheerful, doomed Geirangerians felt. I live in the Pacific Northwest, and someday there really will be a mega-earthquake that will likely liquefy parts of Seattle and shake my old, unreinforced brick apartment building apart like a stack of blocks. I think about this a lot, but it still doesn't feel real – and I doubt it will until it's happening. In the meantime, maybe I will pack myself an earthquake kit, at least, and try to have a plan."
And what about someone in central India, say, where there are neither fjords nor tsunami threats? What would explain his/her engagement with such "feel-bad" entertainment? Dr. Norem calls that 'downward social comparison'. If you are generally an optimistic person, you reassure yourself that you are doing okay by comparing yourself to those who are not doing so okay. The person on screen is not anyone you know personally, so it's not a sadistic (or guilt-inducing) kind of pleasure. Take United 93, the Paul Greengrass drama that took us back to 9/11. When it was released in the US, it was hugely controversial. "Is it too soon?" people asked. In India, it was just another disaster movie ripped from the headlines. On the other hand, I wonder how we will react if someone made a movie about dams overflowing in Kerala, and drowning towns and villages.
Baradwaj Rangan is Editor, Film Companion (South).