With Kehne Ko Humsafar Hai, Mona Singh brings to the fore the successful-at-work lonely-at-home trope
Mona Singhs' conflict in Kehne Ko Humsafar Hai stands diametrically opposite to that in her debut show Jassi Jaisi Koi Nahin where she battled perception of a different kind.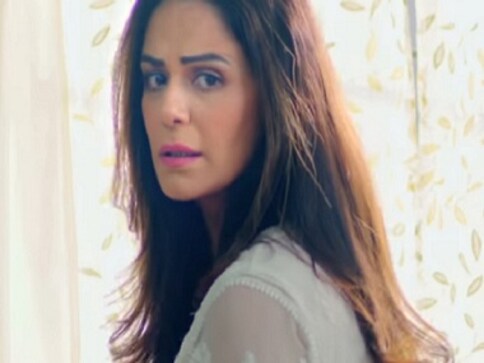 Fourteen years ago, when Mona Singh was seen for the first time on TV screens in Jassi Jaisi Koi Nahin, she looked unlike any female lead the audience had seen before and unlike how she has looked since then. But in terms of not only appearance but also conflict, her latest character in ALTBalaji show Kehne Ko Humsafar Hai makes her career come full circle to her maiden role of Jasmeet Walia.
Jasmeet or Jassi was a simple woman with an ambitious approach. But back in those days, ambition suited only those female characters who were the small screen counterparts of vamps. To add insult to her injury, Jassi's primary hurdle were her looks. Braces, thick rimmed glasses and a pony tail defined her appearance but also prevented people from going beyond that.
When she joins Gulmohar, a fashion brand, she wins hearts with her simplicity yet is never considered competent enough. Her role as an assistant seems like an unconventional looking version of Anne Hathaway in The Devil Wears Prada. But here, she collared kurtas and thus, was deprived of even the chance to prove her goods as a capable professional in an industry obsesses with good looks. Her simplicity gave her the right to dream but never the right to achieve the same.
On the other hand, her character in Kehne Ko Humsafar Hai functions on the other side of the spectrum yet is riddled with the same perception problems. She is an ambitious and successful professional in the arena of interior designing. She is a creative individual who has been given a free hand to exercise her inventiveness without restraint. The restraint, however, is her right to love that is not marred with judgement.
She falls for Rohit (Ronit Roy), a married man with two daughters. While the love is mutual, commitment is not. The latter is unilateral as Rohit is unwilling to part ways with his family. So they meet during the interstices of his marriage rather than choosing to elope for good.
Interestingly, Mona's character is okay with this arrangement. She realises Rohit's dilemma and gives him the leeway to swing like a pendulum. But in the process, she pays little heed to her own dilemma. As a creative artiste, she argues to her colleague that they will give more to their clients than what they are paid for, as interior designing is an art first before a service. And with either, there is "no compromise."
But as her friend points out in the first episode, her mantra of "no compromise" is confined to her cubicle. She ends up settling for less than what she deserves in her personal life. She does not demand the undivided attention of a man whom she invests whole-heartedly in.
A possible reason of this trade-off could be her right bend of mind. As an artiste, she is always up for taking risks for returns not as favourable as ideal. Art has moulded herself into a resolute individual who is determined to bounce back every time her heart is shattered into pieces. She feels cheated at night and makes up in the morning.
Here, her role as an interior designer gain symbolic significance. She is allowed to splash the colours of her creativity on all the walls, ceiling and floor but is barred from stepping out of that area. Her expression, thus, remains limited to those four walls. While space is not a constraint for great artists, she reaches the saturation point when excess furniture leads to a cluttered room that ends up hurting her at every second step.
She may have the world's best upholstery and the aesthetic to appreciate but she lacks company to share all that with her. Here, she plays a woman past her ambition but yearning for a feeling as fundamental as love. As she empties bottles of wine while lying across her queen's bed, she would often think of a Jassi-like life where the quest for professional respect took precedence over star-crossed love.
Kehne Ko Humsafar Hai starts streaming on ALTBalaji from 16 March.
also read
Entertainment
The official Twitter page of "RRR" shared a behind-the-scenes photo of the late actor filming a crucial action scene in the movie. "He was 56 years old when we were shooting this difficult scene but he did not hesitate while performing this stunt."
Entertainment
Disney India is set to release 'The Little Mermaid' on May 26th, 2023, in English, captivating audiences in theatres with its wondrous tale.
Entertainment
Trishla's debut at the Cannes Film Festival was nothing short of breathtaking.