With Chef, Saif Ali Khan has an opportunity to show us why he's the Khan we deserve
It is the ability to disappear beneath a writer/director's vision of the film that sets Saif apart from the other Khans. He doesn't carry the baggage of stardom, even though he's a bonafide star.
One of Saif's most underrated performances happens to be in a below-par film, relatively speaking. In Prakash Jha's Aarakshan, Khan plays a 'low caste' man who is trying hard to break away from the debilitating shackles of India's crippling caste system. The suave, sophisticated Saif Ali Khan – he of the Race films and the eugenics fiasco, remember? - manages to convince you of the daily struggles , visible and invisible, of living in a deliberately unequal society.
Aarakshan is but a blip in his filmography, populated by iconic films such as Omkara, Dil Chahta Hai and Ek Hasina Thi; but it is a gentle reminder of what Saif Ali Khan brings to the table as an actor. His crisp, urbane diction gives way to a measured delivery that feels like it has been worked hard upon – as you'd expect from someone who is saddled with the short end of the straw in caste society.
It is this ability – of disappearing beneath the writer and director's vision of the character – that sets Saif apart from the other Khans. In fact, I'd go out on a shaky limb to say that he's the best actor of the lot. For when was the last time you didn't see Aamir be the Messiah, Salman be the Superstar and Shah Rukh Khan be Shah Rukh Khan on screen? When was the last time any of them came even remotely close to creating a character as riveting as Langda Tyagi, he who could never be baahubali?
If Saif Ali Khan's filmography had nothing else in it but Omkara, it would still be a greater achievement than most other actors who've achieved his level of stardom.
Hindi cinema preferred to make caricatures out of villains, and that's why we got the likes of Mogambo, Shakaal and Dr Dang. But if you really wanted to see evil on the big screen, you had to catch the manic glint in Langda's eyes. Tyagi the Brahmin looked like he had risen from the dusty heartland of the country, short on stature, yet big on caste entitlement – in many ways, the antithesis of his turn in Aarakshan, which came half a decade after Omkara.
Khan's strength as an actor comes from two very distinct traits – firstly, the ability to effortlessly pull off self-deprecation on screen in his urban roles; and secondly, to capture the actual emotion you'd expect the character to feel at that point in its universe. Even in that campy cult flick Tashan, his clueless call centre executive-turned-fugitive on the run is effortlessly better than most other commercial lead characters.
Sadly enough, Khan is in the middle of an extended lull in his career.
The last time we got to see glimpses of his talent in was as the desi Russian Boris (Bo-rees?) in Go Goa Gone. He was largely ignored in Rangoon; appeared listless in Phantom; looked worn out in Happy Ending; and Humshakals is something we've all collectively decided was a bad dream and never happened in real life. It seemed like Saif Ali Khan had begun his inevitable journey towards has-been-dom.
Thankfully, we underestimated the sting in the Nawab's tail. Suddenly, Khan has a line-up of films that seem intriguing, diverse and distinct from what we've seen him do so far.
Raja Krishna Menon's Chef – a remake of the Jon Favreau original - is just around the corner. It seems like the kind of film that gives him the space to play to his strengths – the urban, feel-good world his personality seems to inhabit even on his off days; but it also seems like something relatively new for the Hindi film audience.
Following that, we'll see Saif in Akshat Verma's Kaalakandi (which looks dark and fun like little else), and the business-and-crime drama Baazaar (which looks like something Khan could sink his actor's teeth into). Not to mention the fact that Saif Ali Khan is also the first of the big stars of Hindi cinema to take the plunge into digital content, as he's set to play the lead in India's first Netflix original show, Sacred Games.
It appears that Saif Ali Khan has finally caught up with the times and is managing to keep pace with it to boot. If his upcoming performances work well with audiences, we could see a whole new phase of a grown up, mature Saif Ali Khan who understands his strengths and delivers roles worthy of his talent.
As with most good actors, Khan spawns hope for a happy ending, as long as he doesn't play Saif.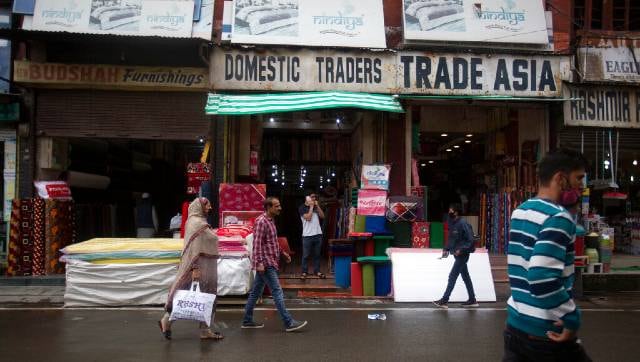 India
When the second wave of COVID-19 is threatening to wipe out large masses or render ineffective huge tracts of India's economic landscape, there is not a sign or semblance of a financial assistance package
Lifestyle
Through this fortnightly column, Tales From TJ Road, Bachi Karkaria tells the story of Mumbai's metromorphosis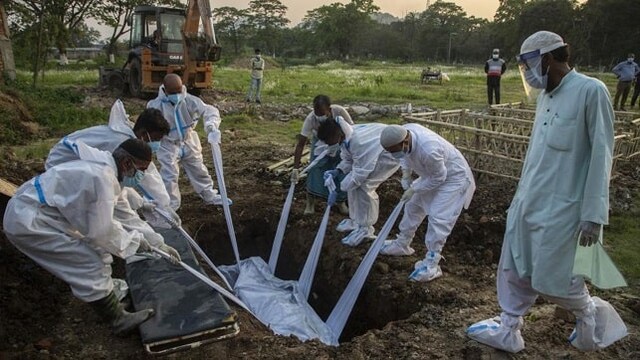 India
We are facing our worst moment in modern history, struggling to stay afloat. If we do not show courage and honesty to speak for justice now, we may never be able to recover compassion.