Widows review round-up: Steve McQueen's heist film is a 'ferociously entertaining crowd-pleaser'
Widows has won strong reviews after its premiere at TIFF 2018 and is already creating Oscar buzz.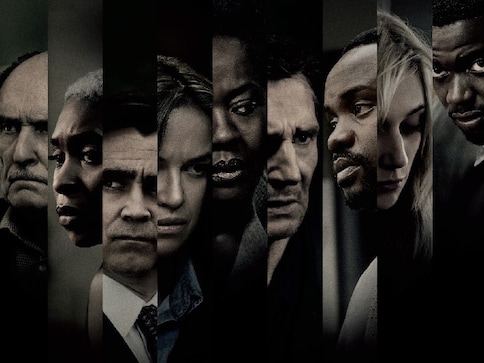 Widows, Steve McQueens's new heist movie, has won strong reviews after its premiere at TIFF 2018 and is already creating Oscar buzz as Hollywood's long awards season gets under way.
The film, set in Chicago and starring Oscar winner Viola Davis, follows four women left in debt by their criminal husbands who decide to turn to robbery to get back on their feet.
It chronicles their journey from wives who were primarily supported by their husbands but who overcome the trauma from past abuse and neglect to develop creative ways to survive.
The women are played by Michelle Rodriguez, Cynthia Erivo and Elizabeth Debicki in a multi-ethnic cast directed by McQueen, whose powerful historical race drama 12 Years a Slave won best picture at the 2014 Oscars.
Widows also stars Liam Neeson, Colin Farrell, Daniel Kaluuya and Robert Duvall.
Here's what the critics are saying:
The Guardian (Benjamin Lee): "A muscular, ferociously entertaining crowd-pleaser packed with superb performances."
IndieWire (Eric Kohn): "McQueen has made a first-rate genre exercise that doubles as a treatise on race and gender, juggling dramatic payoff with heavier themes."
Slant Magazine (Jake Cole): "For all its flaws, Widows is McQueen's most fascinating, bracing feature to date, a demonstration of the filmmaker embracing his commercial instincts instead of trying to pass them off as weighty and important. "
The Hollywood Reporter (Todd McCarthy): "Widows is a solid piece of genre fiction made more resonant by how its creators have bored down into its characters and sociological implications in ways specifically designed to examine some of the rotten underpinnings of business as usual."
Screen Daily (Fionnuala Halligan): "The distinguishing, and perhaps unsurprising element - given McQueen's strong characterisation in the past – is that each of the film's many characters comes fully-formed. "
Variety (Owen Gleiberman): "Widows, while a highly original and entertaining variation on the heist film, isn't a home run."
(With inputs from Reuters)
Find latest and upcoming tech gadgets online on Tech2 Gadgets. Get technology news, gadgets reviews & ratings. Popular gadgets including laptop, tablet and mobile specifications, features, prices, comparison.
Entertainment
The five films in Amazon Prime Video India's maiden Tamil anthology are not all equal, but they are different and thoughtful in interesting ways.
Entertainment
Season 2 ends with what we have come to expect when a game of thrones is afoot – some will die, some will live, and the show will go on.
Entertainment
If you are curating a Halloween movie marathon, I would advise skipping the four features of Welcome to the Blumhouse altogether.