'Why should Salman apologise or clarify?' Salim Khan to Firstpost
'Now the only thing left to do is to hang Salman Khan'
Criticism has been growing ever since Salman Khan made his unfortunate 'felt like a raped woman' comment to describe the gruelling shoot schedule of Sultan. However the superstar's father Salim Khan, who took to Twitter to ask for forgiveness for the actor, wonders whether there is a need for Salman to apologise or issue any clarification.
When contacted, Salim Khan said indignantly, "Why should Salman apologise or clarify? Where is the need to do that? Whatever is happening to him is really very unfair. Had he not been a celebrity, there would have been no issue at all. Now the only thing left to do is to hang Salman Khan, that is the only thing left to do. Media wants to create controversy, media has all the power and they are misusing their power. They want these kind of news to run their channels and newspapers. Look at Arnab Goswami, looks like today he is the most powerful man of the country, he was screaming his lungs out yesterday."
He further adds, "Many years ago we had a noted critic Khalid Mohammed. But where is he now? Once Times of India threw him out nobody is asking about him."
Yesterday, as the public outrage swelled over Salman's remark, the noted scriptwriter apologized on the 50-year-old's behalf with posts on Twitter.
Undoubtedly what Salman said is wrong, the simili, example and the context. The intention was not wrong.

— Salim Khan (@luvsalimkhan) June 21, 2016
Nevertheless I apologise on behalf of his family his fans & his friends. Forgiveness is to pardon the unpardonable or it is no virtue at all

— Salim Khan (@luvsalimkhan) June 21, 2016
To err is human to forgive divine. Today on Intl yoga day lets not run our shops on this mistake.

— Salim Khan (@luvsalimkhan) June 21, 2016
An audio clip from the media interaction emerged which has Salman clarifying immediately after journalists sniggered at his comment. As soon as this statement broke, people from various quarters erupted into anger at Salman's rape metaphor.
Shaina NC, who belongs to the ruling BJP in Maharashtra, was among those who strongly criticised the actor. "Salman must be condemned for his statement. The Salman everyone knows respects women and if he does respect women then he should admit he made a mistake and apologise," she said.
Kavita Krishnan, a women's rights activist, said, "Salman Khan's comment trivialises rape, but it's not just Salman, rape analogies are common in society and films." The National Commission for Women (NCW) has demanded an apology from Khan. NCW chief Lalitha Akumaramangalam said, "We have sent a letter to Salman Khan, if we are not satisfied with his reply, we will summon him."
While sources close to Salman had said that he is likely to make a blanket apology before leaving for Madrid yesterday (which never happened), however his father didn't feel there was any need to. "Do you think his intentions were bad? No, right. Then what are we arguing and discussing about?" said Salim.
He continues, "Look at all those people, those women, those protestors who were standing outside our house and shouting slogans against Salman. Have they ever visited the victims of rape and asked them how they were feeling? Have they done that even once? If we show you the list of people that 'Being Human' has helped, you won't finish counting even for three days. Anyway, ups and downs are part of life, we will go through this also."
Off-late, daddy dearest has been coming out in his actor-son's support quite often. Couple of months back Salim was in support of Salman's appointment as the Goodwill Ambassador of India's contingent in the 2016 Rio Olympics. Even though Salman had barely spoken about the issue then, his father had defended his son on Twitter and even took on the legend, Milkha Singh.
Salim had tweeted: 'Salman has been in controversy for the last 25 years regularly. Not a single time i supported him. I was known as a fair person. Now first time i support him on my belief that what he is doing is right. Instead and alcohol or tobacco he is promoting sports.' Obviously referring to the hit-and-run trial or the black buck case that had Salman in and out of courtrooms, Salim had come out in full support of his son for promoting sports instead of alcohol and other substances.
Entertainment
Arpita Khan Sharma said she had contracted the coronavirus at the beginning of April, but had followed all safety protocols and is fine now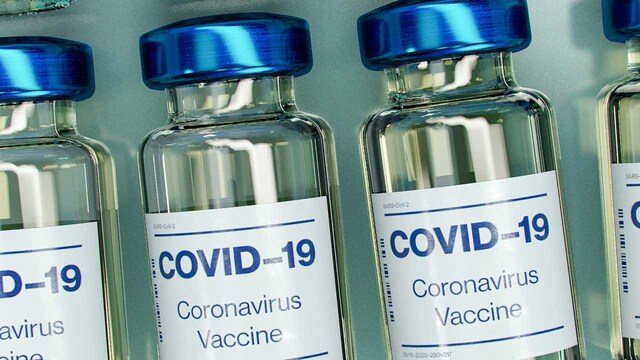 Entertainment
"The Yash Chopra Foundation will bear all other costs too associated with vaccinating the workers," said Yash Raj Films.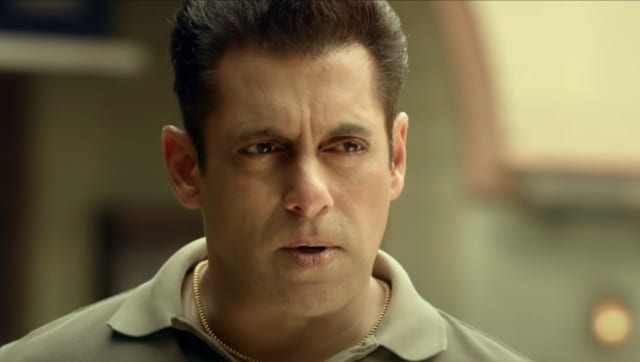 Entertainment
An inquiry has started into the complaint regarding piracy of Radhe, a Mumbai Police official informed